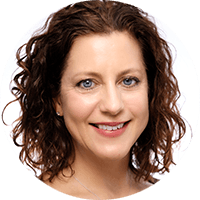 Teena Evert, M.A., LMFT, LAC, C-IQ Certified
Stress Resilience & Life Satisfaction
"Hey there! I'm Teena Evert and I'm so glad you are here. I love to provide my clients with strategies, tools and practices for coping with stress so that they can improve their quality of life and good health. Stress resiliency helps you to create a sense of inner satisfaction, flexibility balance and success.
Common problems my clients seek solutions and relief from are fatigue and frustration, chronic stress and struggle trying to balance their personal and professional life, self-sabotage from driving too hard or not at all due to an unhealthy approach to managing one's energy, time and resources, poor self-management, time-management and productivity. I am here to provide you with guidance and an action plan, so that you can take charge of creating positive change in your life."
Specific areas of self-discovery that we can explore together are:
Uncover your talents, strengths, skills, and resources

Evaluate your life obstacles and limitations

Change your unwanted attitudes, beliefs, and behaviors

Create, design, and develop tools, needed for life change

Discover yourself, reflect, and re-focus

Prioritize your experiences, values, skills, and capabilities

Discover what will re-energize, motivate, and excite you

Clarify your unfulfilled goals and dreams

Identify what is important to you in life

Develop a personal vision that will help you live a more balanced, flexible life

Evaluate your options

Reflect on "what was" and "what is important to you"

Unver new things about yourself

Expand your personal and working resources

Develop internal and external support systems

Develop a personal plan of action
You are unique! Only you can take responsibility for your life and determine your wants, needs, hopes, and dreams. Teena can help you create a sense of inner satisfaction, flexibility, balance, and success.
___
Teena has a Masters Degree in Clinical Psychology from the Santa Barbara Graduate Institute. She is a Licensed Marriage and Family Therapist, a Licensed Addictions Counselor, and a Certified Conversational Intelligence Coach and a Certified Holistic Psychotherapist and Coach. She is available to meet with you through online video or at the Denver Cherry Creek Office.