Live Your Dream
Expert Career Coaching to Move You Forward
Denver Career Coach | Broomfield Career Coach | Denver Tech Center Career Coach | Fort Collins Career Coach | Online Career Coach
Why live an ordinary life, when you can live an extraordinary one.
Tony Robbins
I'm so happy to work with my career coach. She has helped me think more clearly about my current work situation and has opened my eyes to other work possibilities. She is a great listener (of course!) and has asked questions that have helped me to redirect my thinking about where I go from here. I am very appreciative of the time and encouragement she has given me. Our work has made a huge difference in my future plans.
Career Coaching Client
When your career is your passion, it's not "work" anymore. It's spending your time in fulfilling, meaningful activity (and getting paid for it, as a bonus).
You spend too much of your time working to have your career NOT be at the intersection of your interests, your ability, your talent, and your calling. You deserve to feel excited about what you're doing with your life.
Finding the right career can feel challenging. Many of our clients enter career coaching feeling overwhelmed by the sheer number of different paths they could take. Others have a clear picture of where they want to be, but don't know how to make their dreams their reality.
Competent career coaching can help you identify your strengths, connect with your passion, and develop a clear plan to make your dreams your reality.
Design Your Life
With a Denver Career Coach
Effective career coaching helps you on a number of levels. First, we work with you to identify your authentic self. The part of you that is truly YOU: Not what your parents, teachers, or culture taught you that you should be. Through exploring your talents, your interests, your abilities, and your dreams for your life we develop a clear picture of what kind of career you authentically need to feel happy and fulfilled.
Then, we can begin exploring different careers that may be a match for you. Along the way we will also identify the obstacles that have been holding you back so far, and build the skills you need to overcome them. Finally, we can get down to the nitty-gritty of being successful in a career: From resume writing, to interviewing skills, to negotiating salary.
If you're already in a career, we can help you climb to the next level of success. We help successful professionals identify their strengths and "growth opportunities," and then work to build insight and skills that will help you create the success you deserve. We can help you with everything from personal productivity skills, to developing your interpersonal communication and emotional intelligence skills, to negotiating tricky office politics.
A more meaningful and satisfying professional life is within your reach. We're here to help you achieve it.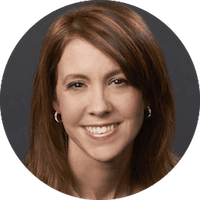 Kristi Helvig, PhD, LP, CPC
Dr. Kristi Helvig is both a Clinical Psychologist and Certified Life Coach with over fifteen years of experience in helping her clients get real results and lasting change through strategic Love, Life and Career Coaching. Dr. Helvig's passion is Career Coaching, and Executive Coaching. She loves helping her clients discover their professional passion, and can help you live your dream too. Whether you're starting your own business, changing careers, or looking to achieve at a higher level she can help you move forward with confidence.
Dr. Helvig often works with businesses to help their teams thrive together, and she can help you flourish in your job -- or transition out. She can help you have better relationships with your co-workers, manage office politics, and deal with work related stress. She offers Myers Briggs personality testing to help you get clarity about your strengths, and career interest inventories to help you get direction. Most importantly, she'll help you take what you've learned and create an actionable plan that will help you make things happen in your life. She is here to give you clarity, direction, and the concrete skills and strategies that will move you forward. [Listen: "I Hate My Job. Now What?"]
In addition to career and executive coaching she is a personal productivity coach who can help you achieve at your highest potential. Whether your working on your resume, interview skills, or just figuring out what you want to be when you grow up, she can help you "climb your mountain" by breaking your goals down into small, attainable steps. She will be your cheerleader, accountability partner and coach -- motivating you to take life-changing action. Learn more about Dr. Helvig.
Markie Keelan, M. A., LPC
Career Coach | Life Coach | Therapist
Markie Keelan is a dynamic Therapist, Life Coach and Career Coach with years of experience in helping people all over the world achieve at their highest potential. She is an accomplished Career Coach who has helped many people identify their strengths, their talents, their passions, and their opportunities.  Markie especially enjoys working with millennials, and early-career professionals looking to make their mark in the world.
In addition to her strong background in Career Coaching, Markie is a Therapist and Life Coach who can help you perform at the top of your game - even under stressful, high stakes circumstances - in order to attain your personal and professional goals. If you're looking for increased life satisfaction or would like to advance professionally, she's ready to help you find you passion and start living your dream.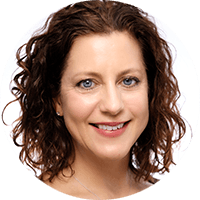 Teena Evert, M.A., LMFT, LAC, C-CIQ Coach
Certified Conversational Intelligence Coach | Executive and Leadership Coach | Career Coach | Life Coach | Therapist
Teena is an intuitive therapist and coach who specializes in helping her clients achieve transformation in their lives both personally and professionally.  
She is of great help to busy professionals on a quest to have it all: life satisfaction, a meaningful career, sane work / life balance, and healthy relationships.
Teena can help you get clarity about who you are and what you need to achieve your fullest potential as a leader, a professional, and as a person. She'll arm you with skills and strategies to manage your time and energy, uncover your talents and resources, change your attitude and behaviors, and create a life and career that energizes and excites you.
Linda Pounds, M.A., LMFT
Executive and Leadership Coach, Emotional Intelligence Coach
Linda Pounds is an executive coach and leadership coach who has coached across all levels of management in organizations for the past 15 years. She particularly enjoys coaching with individual leaders and leadership teams, helping them to close the gap between where they are now and where they would like to be.  Her specific interest, experience and certification in coaching is emotional intelligence —  a key driver of success in the workplace. She helps her executive coaching clients to find a better understanding of themselves and improved ways to manage themselves during challenging times in their careers.  If she's assisting you as an executive coach, you can work together toward your goals in respectful, encouraging coaching sessions that will improve your relationships at work, help you to better manage conflict at work and have greater life satisfaction.
Beyond her private executive coaching and leadership coaching services, she is also certified in the Emotional and Social Competency Inventory and coaching model (ESCI). The ESCI is a tool used by many top executives and organizations to measure social and emotional intelligence in different areas (Self-Awareness, Social Awareness, Self-Management, and Relationship Management) in individuals and teams. This tool allows her to provide you with a wealth of information about how you motivate yourself and others, how to lead through challenging times, and how to function at the highest level of your potential. [Read: How to Increase Your Emotional Intelligence.]
In addition to her specialty in leadership coaching and executive coaching, Linda is a highly experienced therapist and marriage and family therapist. She can help you create meaning and balance in all domains of your life, and improve your relationships both personally as well as professionally.
Linda is available to meet with you on at our Denver / Cherry Creek and Broomfield, CO office locations as well as across the US and Internationally through online video.
WEEKS after seeing Dr. Bobby, I achieved my goal of finding a career that suits me perfectly. I'm still in disbelief of how quickly it all happened.
We're Effective
All our coaches have Master's Degrees or Doctorates in addition to coach training.
We use effective, evidence based techniques that get you results
We'll help you create actionable plans that move you forward.
We're Easy
Free consultations
Evening and Weekend appointments
Convenient locations in Denver, Broomfield, and Greenwood Village (DTC), & Fort Collins Colorado as well as San Fransico, California.
Meet across the US and Internationally through online video
Love Advice
From Dr. Lisa Marie Bobby's Love, Happiness & Success Blog and Podcast
Ever wondered if you have Adult ADHD? On today's episode of The Love, Happiness and Success Podcast we're talking about how to tell if you have ADD, as well as practical tips for how to get in control of your sparkling mind and channel all your wonderful energy!
Read More