Marriage Counseling Questions
"Do We Need Marriage Counseling?"
"Do We Need Marriage Counseling?"
This is a common question. All relationships have ups and downs, and it's hard to know the difference between a passing rough patch or a more serious situation that isn't going to change on it's own. Even if your relationship feels pretty difficult, it can easy to talk yourself out of marriage counseling ("Things will get better" or "We're just under a lot of stress right now" or "This week has been better").
So here are 3 clues that you really do need to get help.
1. Get Marriage Counseling If…. There Are Longstanding Patterns
It's only in looking back over months, or even years, that you're able to see that the old patterns are still there, and that nothing you are trying is leading to meaningful change– it's better for a bit and then you have the same old fight again. When you are aware that there are long-standing patterns that haven't changed, despite your efforts, it's a clue that you might need couples therapy.
2. Get Marriage Counseling If…. There Is Repeated Empathic Failure
Some of the most damaging long-term patterns in a relationship include patterns of  "empathic failure." This means that one partner comes to the other for emotional support. To share something that is important to them, for help with a problem, or tries to initiate a shared activity (especially sex!) and winds up feeling rejected, ignored, misunderstood, unimportant, or uncared for. A marriage can recover from just about anything…. except repeated empathic failures.
If this is happening in your marriage, get thee to a good couples counselor. Stat.
3. Get Marriage Counseling If…. There Is A Crisis
Another situation where it's absolutely essential for couples to get connected with a good marriage counselor is in a crisis. A "relationship crisis" is a situation that is traumatizing to one or both partners. Discovering that one partner has been participating in sexual, emotional or financial infidelity are crises that are very difficult for couples to work through with out the support of a good marriage counselor.
There are two types of major marriage crises that people really need marriage counseling to recover from:
Toxic Marriage Crisis: Feelings have been hurt to the point (on both sides) when productive communication feels impossible. One or both partners is negatively reacting to the other consistently, and any efforts to talk or interact becomes a negative experience (or flat out argument).
Frozen Marriage Crisis: People stop talking altogether. When marriages have been in toxic crisis for a while — arguments, empathic failures, breaks in trust — and couples don't get real help for their relationship when they need it, eventually one person will stop talking. Sometimes both people stop talking. They simply don't believe that it will accomplish anything positive, or they don't trust their partner enough to be open with them."Frozen" relationships are bad news. Couples who have stopped talking are actually at a much higher risk of divorce than couples who are still fighting with each other, trying to get their needs met or trying to be heard. When people stop talking they've essentially given up. Emotional withdrawal has begun, and that is often the beginning of the end. This is the emotional climate that usually precedes a separation.But even in these situations where marriages are far gone, there can still be hope. A good marriage counselor can help you see if there is still any willingness to try again. Sometimes in the environment of emotional safety that good marriage counseling creates, partners can feel safe enough to start opening up again. And sometimes when people are genuinely afraid of loosing their marriage, they can be willing to make changes that they were not motivated to before.Even though going through a relationship crisis together is harrowing, heartbreaking, and difficult — it can often help both people become motivated to reconnect and make real changes. These crises can be the catalyst for major "growth moments" for each partner, and can start a brand new chapter in a marriage. BUT… couples do really need support to do this kind of hard, deep growth work together.
The longer you wait, the harder it can be to heal.
According to research, the most distressed couples take an average of 6 years to decide to come to counseling. (Whereas the most healthy, happy and committed couples are much quicker to get professional support). This is unfortunate, because distressed couples are often the ones who need the most support. Waiting too long can allow negativity to become very entrenched. Years of negative interactions can damage a relationship terribly, creating toxic hostility, mistrust, resentment and avoidance that affects everyone in the family and can be more difficult to heal– even with therapy.
The sooner you can stop this pattern, the better. While any marriage counseling is better than no marriage counseling, and even very distressed couples often have positive outcomes, the process is much easier and more effective between people who still love and respect each other, and have hope for their relationship. Getting professional help for your relationship sooner rather than later is an investment in the future of your family. And, by all means, if you are in a crisis (an affair or addiction has been revealed, or you two are struggling in the aftermath of a major life event) run, do not walk, to your nearest professional marriage counselor. (And please don't see a "life coach.")
Schedule a Free Consultation

In One of Our Offices or Online.
Thank you so much for helping us rebuild our relationship, and move forward again.
Former Client
You provided us such a safe place to be honest with ourselves and with each other our fear of being vulnerable and weak were transformed into a feeling of opportunity to be heard. My husband and I are better friends, parents, lovers and companions than we have ever been.
Meet a Few of Our Relationship Experts
The marriage counselor, couples therapists and premarital counselors of Growing Self have specialized training and years of experience in helping couples reconnect. We use only evidence based strategies that have been proven by research to help you restore your strong bond, and love your relationship again.
Teresa Thomas
M.A.
Teresa Thomas is a marriage counselor and couples therapist with years of experience in helping couples communicate more effectively, find new solutions to old problems, repair their strong bond, rebuild trust after affairs, successfully blend families, improve their sexual intimacy, and parent joyfully together. She is a couples therapist and parenting coach with a positive, solution focused style who specializes in helping you both make positive changes to your life, as well as to your relationship.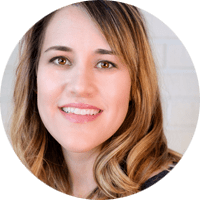 Meagan Terry
M.A., LMFT
Meagan Terry is a relationship specialist. She is a Licensed Marriage and Family Therapist with over nine years of experience in helping couples reconnect, and enjoy each other again. She uses effective, evidence based forms of marriage counseling including Emotionally-Focused Couples Therapy and The Gottman Method. In addition to working one-on-one with couples, she teaches our Lifetime of Love premarital and relationship class.
Seth Bender
M. A., LMFTC
Seth Bender is a marriage and family therapist with specialized training and experience in helping couples heal their relationships, improve communication, release resentments, and achieve new levels of enjoyment and fulfillment with each other. He practices Emotionally Focused Couples Therapy to help you strengthen your bond, as well as positive, empowering and solution focused coaching strategies to help you both take positive action in your relationship.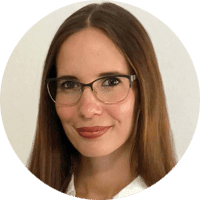 Dori Bagi
M. S., ASORC
Dori is a kind, empathetic couples counselor, individual therapist, and life coach who specializes in sex therapy, and helping couples create healthy emotional and sexual intimacy. Her friendly style makes it safe to talk about anything, and her solution-focused approach helps you move past the past, and into a bright new future of intimacy and connection.
Brittany Stewart
M.S., MFTC
Brittany specializes in helping couples strengthen their bond, and heal old hurts, in order to develop a more secure and satisfying relationship. She can help you both understand yourselves, and each other, so that you can create new, positive ways of relating that heal your connection— on every level.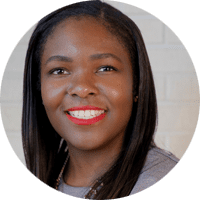 Anastacia Sams
M.A., N.C.C., LMFT-C
Anastacia's authentic, caring approach to marriage counseling and relationship coaching helps couples find each other's "noble intentions," and re-commit to showing each other love and respect. She can help you heal old hurts, improve your communication, restore trust, and work together as a team.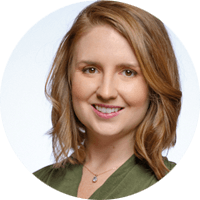 Amanda Schaeffer
M.S., MFTC
Amanda is a Marriage Counselor and Relationship Coach with a warm, gentle style that will help you both feel comfortable, respected, and understood. She has a gift for helping couples understand each other compassionately, feel emotionally safe, and start enjoying each other again.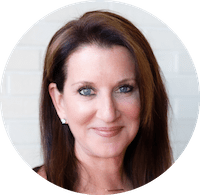 Polly Drew
M.Ed., LMFT
Polly is a marriage counselor with over 25 years of experience in helping couples "come back from the brink," heal their strong bond, and enter into a positive and satisfying new chapter of life together. Her warm, competent style will put you both at ease and help you find new solutions to old problems.
More Marriage Counseling Questions? We Have Answers.
Or, check out these links if you have more questions about marriage counseling.
Love, Happiness & Success Advice
From Dr. Lisa Marie Bobby's Blog and Podcast
You think you're getting over it… until your Ex starts seeing someone new. Here's how to deal.
How would you describe your relationship… with money? We all carry subconscious thoughts, feelings and values around money that impact our way of relating to it. Financial therapy helps you create a healthy money mindset so that you can feel empowered and in control of your finances. Here's how…
Long-term relationships can sometimes start to feel stagnant when you've both been doing life together for so long. Marriage Therapist and Relationship Coach, Hunter Tolman, M.S., MFTC shares a simple step towards new beginnings in your relationship. Check it out here…