Online Relationship Skills Group
Not Accepting New Members
This group is not accepting new members at this time. If you would like to be notified when space is available please email us and we'll let you know when you can join.
Do you have trouble being assertive? Is it hard to set boundaries? Do you ever feel lonely, or find yourself connecting with people who don't bring out the best in you? How about managing conflict without over-reacting, or shutting down? 
The truth is that relationships can be tricky, and we all have things to learn. That's where this empowering group comes in.
This powerful online personal growth groups help you improve your relationships — with others, and with yourself. In our supportive online group meetings, you'll get coaching, community, new insight into yourself as well as skills and strategies to improve relationships in every area of your life.
This dynamic group will equip you with skills and strategies to have better connections with your significant other, your friends, your family, and your coworkers. You'll also learn how to deal with challenging situations (and challenging people).
Our Online Relationship Group Experience Helps You:
Find Your Voice
Gain Self Awareness
 Have Values-Based Relationships
Improve Your Self-Esteem
Feel More Empowered
Improve Your Communication
Become Appropriately Assertive
Manage Conflict Effectively
Deal With Difficult People
Learn How to Set Healthy Boundaries
Have More Fulfilling Relationships
Stop Unhelpful Relationship Patterns

Learn to Love & Respect Yourself

Learn to Manage Your Thoughts and Feelings
Welcome.
You're on the cusp of this growth moment, and we're glad you're here.
Join other like-minded people o the path of personal evolution, to learn and grow together.
Our Approach To Personal Growth
POSITIVE
Our supportive, non-judgemental group helps you build bridges to connection and gain self-awareness. We focus on helping you uncover your strengths, and build your confidence.
MEANINGFUL
The feedback, perspective, and support of our emotionally safe group can help you move past obstacles to recover your self-esteem, and feel more empowered.
PRODUCTIVE
We believe that any successful personal growth work must move past "just talking." Our inspirational group can help you gain the self-awareness, confidence and practical strategies to actively create positive change in your life and relationships.
Best Yet? Our Online Group is Easy and Affordable.
We're Convenient
Our next online group starts on Saturday, March 9.
Time: 10am – 11:30am Mountain Time
This group is ongoing, so you can join anytime after the launch date.
Location: Effortless online meetings – attend from anywhere
It's Affordable
The facilitator charges $250 per private 90-minute coaching session, but your cost for this group is just $159 / 4 wks . (About $40 per session).  It's not just affordable — IT'S A STEAL.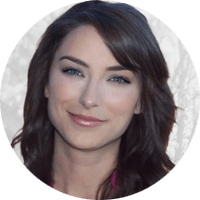 Meet Kathleen Stutts, M.A., LPC:
Your Online Relationship Group Facilitator
Kathleen is both a motivating, solution-focused life coach and a warm, supportive therapist. She specializes in helping people become the highest and best versions of themselves, emphasizing health, happiness and authenticity in every aspect of live. Kathleen's gentle, positive approach to personal growth will help you feel comfortable and understood, while inspiring you to learn and grow.
The next group starts on Saturday, March 9th at 10am Mountain Time
This is an ongoing group. You can jump in anytime on or after the launch date.
Each group is approximately 90 minutes
This affordable group is just $159 / 4 wks, billed monthly. (About $40 per group).
Group meets by confidential online video, so join from wherever in the world you are.
Effortless online enrollment. Start with four weeks, and decide if you want to continue. (We bet you will!)
Gain Self Awareness • Have Better Relationships • Connect, Heal & Grow