Talk With Life Coach • No Appointment Necessary
Have a Solution Session, and Get Answers Now.
We're Here For You, At Your Convenience.
Not everyone needs or wants ongoing counseling or coaching. Sometimes, all you need is a single, solution-focused coaching session to get clarity and direction, and start moving forward again.
That's why we offer one-time "Solution Sessions" in addition to our other counseling and coaching services. Whenever you want, you can talk to our on-call coach about anything you like: Your career, your life, your relationships, or your dillemmas. You'll leave your session with a fresh perspective, actionable answers, and a written plan of action.
Solution Sessions: They're immediate. They're affordable. They're convenient. They're helpful. They're exactly what you want, when you want it.
When You're Ready to Talk, We're Here.
You can have a Solution Session with one of our experts in two ways:
Talk Now
Start your Solution Session with our on-call expert right now. Let them know what's going on, and what your questions are. We're here to help you find clarity, answers, and direction from 9am – 6pm Mountain Time, Monday – Friday.
Make an Appointment
You can also schedule a 45 minute solution session with a specific expert who specializes in career coaching, relationship coaching, breakup recovery, life coaching, or dating coaching at the most convenient day and time for you.
What To Expect in a Solution Session
COMPASSION
Our experts are all professional therapists and life coaches with a Master's Degree or Doctorate in Psychology, and years of experience in compassionately supporting people through difficult things. They are kind, patient, non-judgmental, and will help you feel heard, respected and understood.
CLARITY
When you're dealing with something hard, it can feel overwhelming. You may have many thoughts and feelings swirling around inside of you. Our experts can help you cut through the confusion, shift into productive, helpful ways of thinking about your situation, and get clarity about what to do.
EMPOWERMENT
When life throws you a curve-ball, and you don't know what to do, it can feel paralyzing. But our experts know how to help you reconnect with your strength, wisdom, confidence, hope, and resources. We'll help you identify your options, and brainstorm with you to find new solutions to old problems.
A PLAN
We understand that talking is helpful, but also know that only positive action will change your life. During your Solution Session, your expert will be helping you find actionable answers. They'll write everything down for you, and send you your written action plan to follow after your session is over.
Solution Sessions
Affordable Help, Right Now.
Find Direction.
10 Minute Real-Time Chat or Phone Call With Our On-Call Life Coach

Discounted Access to Our Online Programs
Solve The Problem.
45 Minute Session With Our On-Call Coach

OR Schedule an Appointment With The Expert of Your Choice

Review Options, Get Resources, & Brainstorm an Action Plan

Discounted Access to Our Online Programs

Meet By Chat, Phone, or Online Video

Get a Written Action Plan From Your Coach

Options For Ongoing Sessions
Get Answers.
30 Minute Session With Our On-Call Coach

Get Our Best Advice, and Recommendations

Discounted Access to Our Online Programs

Meet By Chat, or By Phone
We're Here For You
Meet a Few of Our Expert Coaches
Jenna Peterson, M.A., LPCC
Jenna Peterson is a therapist, life coach, and couples counselor who loves helping people improve their relationships, and create meaningful lives full of health and happiness.
Zachary Gaiter, M.A., LPC-C
Everyone wants to talk to Zachary. His warm, supportive presence makes even the most overwhelming situations seem manageable, and his insightful, optimistic perspective will help you find new solutions, and move forward fearlessly.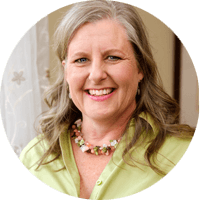 Maggie Graham, M.A., LPC, CPCC
Maggie is a thoughtful life and career coach with over a decade of experience in helping people overcome obstacles, design the life they want, and live with clarity and intention.
Best Yet? We're Easy To Work With.
We're Convenient
Day, evening & weekend appointments.
Meet by phone or online video.
We offer easy online scheduling.
On-call experts are available immediately Mon – Sat, 8am – 6pm MST
We Offer Value
Our focused approach gets you answers in one session.
You'll leave with a written action plan.
Solution Sessions with top experts are surprisingly affordable.
You'll get access to our cost-effective classes, structured programs, and resources.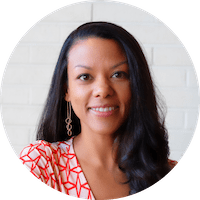 Tammy Gaiter
Client Services Team
More Questions? Call Anytime.
If you have more questions about Solution Sessions at Growing Self, would like to get matched with an expert, or would like to speak to someone now, get in touch.
Call or email to connect with our caring client services team. We answer 24/7.