Solution Sessions: Real Help, Right Now
Online Life Coaching • On Demand
Need Advice? Talk to a Professional Life Coach… Now.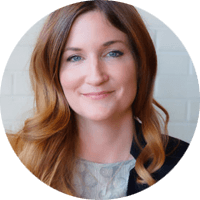 By Dr. Lisa Marie Bobby, Founder of Growing Self Counseling & Coaching
Sometimes, when you have a lot on your mind or are at a crossroads in life, you just need someone to talk to. You want answers. You want advice. You want direction. You might even just need to process out loud, while someone supportive listens non-judgmentally.
Wouldn't it be amazing if, when you're going through something real, you could pick up the phone or hop online and talk to a kind, smart person who could help you see things clearly, reflect on your options, get in touch with what's true for you, and give you some helpful advice?
And how perfect would it be if that confidante has been around the block a time or three, had a degree in psychology, was an expert therapist in their day-job, and had years of experience in coaching people just like you through similar situations?
Well, as usual, we're listening to you about what you want, and what you need. As always, we're here to help. And we're ready to talk to you, right now.
Solution Sessions
What You Need, When You Need It.
Here at Growing Self, we specialize in positive couples counseling, effective therapy, and results-oriented life coaching. But, it is also true that these types of personal growth work are an investment of time and resources. Genuinely life changing personal growth work doesn't happen overnight. It occurs over weeks, and months, and through regular meetings with your counselor or coach – not to mention between session assignments.
Understandably, not everyone is ready to pony up for all that. Sometimes, you just want answers. Now.
As always, we are here for you, with our strategic, on-demand "Solution Sessions." In a Solution Session, you can have a single, solution focused coaching session with one of our experts without the commitment of ongoing coaching or therapy. You can talk about whatever you want, and get expert guidance… on demand.
Let's Talk.
You can get a Solution Session with one of our experts two ways:
Call Now
Call us Monday – Saturday between 8am and 6pm Mountain Time, for an immediate Solution Session with our on-call expert. We always have someone ready and waiting to talk to you about what's going on, and help you find answers.
Call Now
Make an Appointment
Schedule a solution session with a specific expert. We have people on our team who specialize in career coaching, marriage counseling, breakup recovery, life coaching, effective therapy, dating coaching and more. Learn more about our experts.
Schedule Now
What To Expect in a Solution Session
COMPASSION
Our experts are all professional therapist and life coaches with a Master's Degree or Doctorate in Psychology, and years of experience in compassionately supporting people through difficult things. They are kind, patient, non-judgmental, and will help you feel heard, respected and understood.
CLARITY
When you're dealing with something hard, it can feel overwhelming. You may have many thoughts and feelings swirling around inside of you. Our experts can help you cut through the confusion, shift into productive, helpful ways of thinking about your situation, and get clarity about what to do.
EMPOWERMENT
When life throws you a curve-ball, and you don't know what to do, it can feel paralyzing. But our experts know how to help you reconnect with your strength, wisdom, confidence, hope, and resources. We'll help you identify your options, and brainstorm with you to find new solutions to old problems.
A PLAN
We understand that talking is helpful, but also know that only positive action will change your life. During your Solution Session, your expert will be helping you find actionable answers. They'll write everything down for you, and send you your written action plan to follow after your session is over.
We're Here For You
Meet a Few of Our Experts
Jessica Small, M.A., LMFT
Jessica Small is a Licensed Marriage and Family Therapist and Life Coach with years of experience in helping people improve their relationships, and create meaningful lives full of health and happiness.
Dr. Kristi Helvig, PhD, LP
Dr. Helvig is both a Licensed Psychologist and Certified Life Coach who specializes in Career and Executive Coaching. She is a master at helping people get clear about what they want, what they need, and how to create it.
Ari Kipnis, M.S.W., LCSW
Ari is a compassionate therapist and coach with over a decade of experience in helping people heal from difficult life experiences, create more satisfying relationships, overcome obstacles, and live with clarity and intention.
Best Yet? We're Easy To Work With.
We're Convenient
Day, evening & weekend appointments.
Meet by phone or online video.
We offer easy online scheduling.
On-call experts are available immediately Mon – Sat, 8am – 6pm MST
We Offer Value
Our focused approach gets you answers in one session.
You'll leave with a written action plan.
Solution Sessions with top experts are surprisingly affordable.
You'll get access to our cost-effective classes, structured programs, and resources.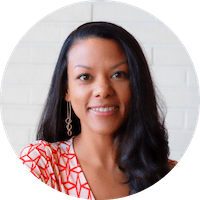 Tammy Gaiter
Client Services Team
More Questions? Call Anytime.
If you have more questions about Solution Sessions at Growing Self, would like to get matched with an expert, or would like to speak to someone now, get in touch.
Call or email to connect with our caring client services team. We answer 24/7.
Click to Call
The following two tabs change content below.
Latest posts by Dr. Lisa Marie Bobby (see all)