We're Here For You, At Your Convenience.
If you're eager to speak with a highly trained, professional coach about what's going on so that you can get expert guidance and direction, we're ready when you are.
Schedule a Solution Session with the coach of your choice to discuss your situation in detail, and get their feedback and advice. You can get insight into your relationship, help making a big decision, clarity about your next steps, or just jump-start your growth process.
Your coach will listen, and offer you both support and guidance. You'll leave your session with a fresh perspective, actionable answers, and a written plan of action that will move you forward — with no strings attached. If you'd like to begin meeting with the same coach regularly, you can. We're here for you.
Let's Talk About You.
Here are just a few of the expert coaches ready to meet with you, talk through your situation, and help you create an action plan — today.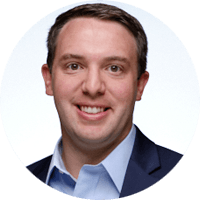 Hunter Tolman, M.S., LMFT-C
Hunter is a warm, friendly marriage counselor, therapist and life coach who loves helping people improve their relationships and create meaningful lives full of health and happiness. He can help you get clarity about yourself and your relationship, and make a plan for positive change.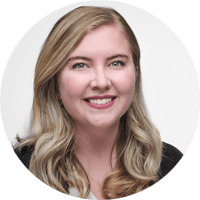 Megan is a therapist, and life and career coach with a warm, non-judgmental, supportive presence that makes even the most overwhelming situations feel more manageable. Her fresh perspective can help you find new solutions for your life, relationships, and career — so that you can move forward fearlessly.
Tomauro Veasley, M.A., MFTA
Tomauro is a therapist, marriage counselor and certified life coach with years of experience in helping people navigate challenging life transitions, overcome obstacles, and make actionable plans to move forward and design the life and relationships they want.
"Had a great experience — seriously one of the best things I've ever done." 
Same-Day Online Life Coaching & Online Relationship Coaching Sessions
What To Expect in Your Solution Session
COMPASSION
Our experts are all professional therapists and life coaches with a Master's Degree or Doctorate in Psychology, and years of experience in compassionately supporting people through difficult things. They are kind, patient, non-judgmental, and will help you feel heard, respected and understood.
CLARITY
When you're dealing with something hard, it can feel overwhelming. You may have many thoughts and feelings swirling around inside of you. Our experts can help you cut through the confusion, shift into productive, helpful ways of thinking about your situation, and get clarity about what to do.
EMPOWERMENT
When life throws you a curve-ball, and you don't know what to do, it can feel paralyzing. But our experts know how to help you reconnect with your strength, wisdom, confidence, hope, and resources. We'll help you identify your options, and brainstorm with you to find new solutions to old problems.
A PLAN
We understand that talking is helpful, but also know that only positive action will change your life. During your Solution Session, your expert will be helping you find actionable answers. They'll write everything down for you, and send you your written action plan to follow after your session is over.
Connect With Us
If you have questions, or would like assistance in scheduling your first appointment we are here to help.
Meet Jordan B., our client services manager.
We have a small, tight-knit team ready to support you on your journey of growth. If you have questions, or need help scheduling a first appointment you can connect with Jordan, Erica, or Gwen by live chat, email or phone.