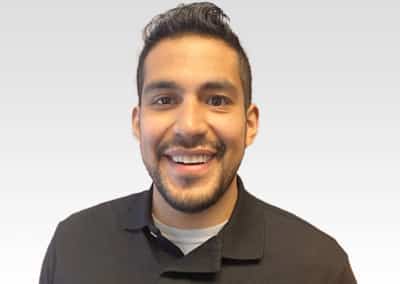 Parsa
Shariati, MMFT
Helping Your Life + Relationships Thrive
Hi, I'm Parsa, and I am here to help you feel more hopeful about your future, find alignment with yourself, improve your relationships, and feel more confident in your ability to make healthy decisions that lead to positive outcomes. 
One of my greatest strengths as a marriage counselor and online life coach is the ability to meet you exactly where you are without judgment and help you begin to recognize the available potential you have within yourself and in your relationships. I will always be authentic with you, including remaining honest even when it's hard to hear.
RELATIONSHIP COACHING & COUPLES THERAPY
Even the happiest couples experience unexpected hurdles in their relationship. Maybe you've lost time for one another as your lives have grown busier, the trust in your relationship is gone, your sexual energies and desires are out of sync, or you find yourselves having the same arguments without ever resolving. Whatever the state of your relationship, I specialize in helping you and your partner reconnect, repair trust, and build better communication. 
I believe that the relationship you have with yourself and your partner profoundly impacts every aspect of your life. That is why I am so passionate about working with couples to restore their connection. 
During our work together, you'll learn how to:
Create new healthy patterns

Express greater empathy

Communicate effectively

Foster care and love between you and your partner
I draw from a variety of approaches in my couples counseling and online relationship coaching, including Imago therapy techniques, as well as the evidence-based Gottman method of marriage counseling. 
In couples counseling and coaching, I help you get back to enjoying the life and love you've worked so hard to cultivate together.
Parsa was outstanding – really understood me. Went way better than I expected, and he had great advice for my situation. I'd recommend him to anyone else, 100%.
LIFE COACHING
It's common to experience times in life when you don't feel like yourself, but when that feeling sticks around longer than you'd like, it makes it difficult to enjoy your life. You deserve to feel happy and connected to yourself and others. 
Together, we will explore what you currently desire out of your life and ways to get you headed in the right direction through empowering life coaching. 
Suppose you're looking to improve your organization, productivity, and stress management, or you'd like assistance as you navigate a new life transition. In that case, life coaching can help you achieve those goals. 
Together we will explore what has held you back and kept you feeling less than your best, and you'll learn how to create the change needed to enjoy your life to the fullest. 
INDIVIDUAL THERAPY 
In addition to my work as a couples counselor, relationship coach, and life coach, I provide therapeutic services to individuals looking for help with mental health conditions such as anxiety, depression, or other mental health-related services/diagnosis to residents in the state of Tennessee. 
Therapy is collaborative and is NOT one-size-fits-all, but rather tailored to fit your unique needs. If we work together in mental health treatment, I may utilize techniques from various approaches, including Narrative, Systems, CBT, and Solution-Focused therapy, in our work. 
These approaches are constructive because they help us get below the surface and straight to the root of the issue to create the lasting change needed to cultivate mental and emotional wellness so that you can live a thriving life. 
Parsa is empathetic and insightful. He also has a sense of humor to top it all off. He makes sure I understand and have input about the work we are doing.
ABOUT ME
I have a passion for helping people thrive in their lives and relationships, which led me to pursue a Bachelor's degree in Psychology and a Master's degree in Marriage and Family Therapy from Lipscomb University (COAAMFT Accredited), where I graduated with the highest honors. 
During my time as a counselor and coach, I've gained well-rounded experience in various settings walking alongside individuals, couples, and families on their journeys to healing and health. 
I was born and raised in Nashville, Tennessee. I am bi-racial, my dad is Persian, and my mom is Mexican. I am the youngest of three children; I have an older brother and sister. I value time spent with my family and spouse very much. When I'm not wearing my counselor/coaching hat, I enjoy playing tennis, visiting my family, watching basketball, traveling, and spending time outdoors with my wife and our rescue dog, Lola.