Questions About Counseling or Life Coaching in Denver?
We have answers.
Whether we met in person or online… You created a positive and encouraging environment where I began to release overwhelming feelings, and discover how to create happiness for myself.
Love, Happiness & Success Advice On The Blog
Marriage Therapist and Relationship Coach, Lisa Jordan M.A., LCPC shares the dynamics of emotional flooding, and how to break the cycle that is causing emotional turmoil in your relationship. These tips will make it easier to reconnect with your loved one after a disagreement. You can use these new anti-emotional-flooding superpowers to create a more secure bond and know more about what your partner needs from you. Read now on the Love, Happiness and Success blog.
Not Quite Ready For Private Therapy or Coaching?
Take our online Happiness Class and learn the same skills we teach our private clients about how to manage feelings of depression and anxiety, how to rebuild your self esteem, how to cultivate healthy habits, and start creating the life you want.
It's easy, convenient, and affordable... and you can start right now.
Love, Happiness and Success Advice
Dr. Lisa Marie Bobby's Blog and Podcast
Be your own hero, and reclaim your self esteem, by learning how to take your power back.
Are you unknowingly making serious relationship mistakes that are damaging the health of your partnership? Learn the most important things to avoid (and what to do instead!) in order to have a fantastic relationship on this episode of the Love, Happiness and Success Podcast.
Welcoming a new baby comes with many joys and challenges. Parenting and Family Coach Hunter Tolman shares five tips to help you start feeling more confident throughout your parenting journey.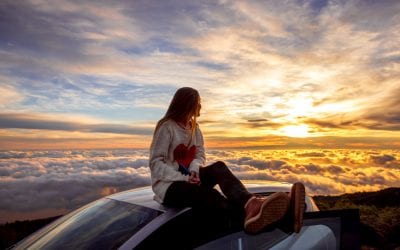 Therapy and life coaching are both powerful personal growth experiences. Take our free "Do I need therapy or coaching" online quiz to find out which approach will move you forward.
Is it time to cultivate fresh energy in your life? Learn four strategies to help you harness the transformational power of this season.
Listening with the intent to talk with your partner versus talking at your partner is a skill that we all need in order to build better connection with our significant other. Here are six tips from a marriage counselor that you can start practicing today to improve your listening skills!