Questions About Therapy
What Successful Therapy Looks Like
What Successful Therapy Looks Like
Here's what typically happens at Growing Self, and what successful therapy looks like around here…
I got a phone call not too long ago from a professional woman in her thirties. (I'll call her "Claire"). Even though Claire was well-spoken and confident on the phone I could hear that she was also nervous about asking for help. She was used to solving problems on her own.
When we met for our free consultation I could see that she was a very strong, resourceful person. Yet, as we talked together Claire opened up to me about how sometimes she would get upset about little things, or worry, or have a couple of days where she felt really down and couldn't put her finger on why.
A Desire to Be Happy
There were a number of things in her life she wanted to change, but her attempts at changing things on her own felt ineffective. She felt stuck, and genuinely did not know how to move forward. She saw herself as a caring, successful person with lots to be thankful for, and wished that she could just be happy.
A Special Relationship
Like so many of my clients, Claire had friends and a good marriage, but she really needed a special relationship with a caring therapist — the kind of relationship where she could discuss her experiences and her feelings at length, and get useful, insightful feedback. She was so busy that she didn't often have time to pause and reflect. She didn't want to burden her close friends or husband by "over-sharing" heavy problems or talking about herself too much. So, her feelings mostly stayed inside and she felt increasingly frustrated.
The Magic of Good Therapy
Claire and I met weekly for a few months, and our relationship became a sanctuary for her. She loved the luxury of having so much time and attention devoted just to her, where she could sort through all her feelings. She liked it when I asked insightful questions or gave her feedback that helped her have "a-ha" moments. Together we unpacked her thoughts and feelings until her experiences started making sense to both of us. We frequently laughed together, and in time she felt safe enough to cry with me too. I think that my ability to listen, ask questions, and genuinely understand her helped her to understand herself.
Online Therapy Makes it Easier
Because Claire was so busy, and traveled so much for her job, she embraced the opportunity to meet with me for therapy through Skype. It was easier for her than meeting in my office. She could open up her laptop and meet with me in HER office during her lunch hour, in her living room in the evening before she went out, and I saw the inside of lots of her hotel rooms as she traveled around the country with her job. Without video conferencing she would only be able to meet with me infrequently, and I don't think she would have had nearly as successful an experience in therapy without the consistency of our weekly meetings.
Successful Therapy Moves You Forward
As Claire's understanding of herself grew, she realized that she had some unhelpful beliefs, some unfinished business with her past, some feelings to deal with, and some old ways of doing things that were no longer serving her well. We addressed all of it. Our work helped her feel better, make positive changes, and grow into the person she wanted to be. She learned new skills, got a new outlook on life, and she finally made lasting positive changes. She had grown. At the end of our work she described feeling like she had an "inner makeover" – she was still herself, just the best, happiest version of herself that she could be.
Successful Therapy Can Work For You, Too
I have worked with many, many "Claires." The specifics of the stories are always unique, but the process of growth is the follows the same course. Like all the therapists of Growing Self, I care deeply about my clients, and work hard to create a special, safe relationship in which they can flourish and grow. If you want to feel better and make positive changes we might be able to do this with you too.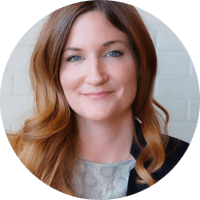 Schedule a Free Consultation

In One of Our Offices or Online.
Love, Happiness & Success Advice On The Blog
Marriage Therapist and Relationship Coach, Lisa Jordan M.A., LCPC shares the dynamics of emotional flooding, and how to break the cycle that is causing emotional turmoil in your relationship. These tips will make it easier to reconnect with your loved one after a disagreement. You can use these new anti-emotional-flooding superpowers to create a more secure bond and know more about what your partner needs from you. Read now on the Love, Happiness and Success blog.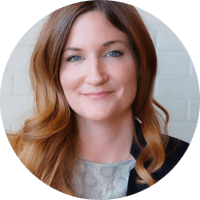 Lisa Marie Bobby, PhD, LMFT, BCC
"Hi, I'm Dr. Lisa Marie Bobby. For over a decade, I've been helping people all over the world create Love, Happiness and Success in their lives through positive, compassionate and effective Marriage Counseling, Therapy and Life Coaching. I'm so pleased to be able to help you, too. There is help for you here, and I'm glad you've found us.
This website is devoted to your wellbeing, and offers loads of free information and actionable advice that you can start using today to create positive change in your life. Browse around to educate yourself about your options, read some articles, listen to a podcast, or sign up for a free online training. Or, if the time is right, you can schedule a free consultation with any of us to talk about your situation -- and, most importantly -- your hopes for your future." -- Dr. Lisa Marie Bobby
We Are Personal Growth Experts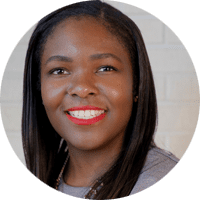 Anastacia Sams, M.A., LMFTC
"Hi, I'm Anastacia. I'm a Couples Counselor, Individual Therapist, and Life Coach with years of experience in helping people heal and grow. My approach is holistic, and helps you connect your mind, body and spirit. My compassionate, non-judgmental way of being will help you feel understood, and safe enough to talk about the most vulnerable things.
Whether you're struggling with hard feelings, coping with a breakup, or facing a big life transition, I can help you move confidently and authentically forward into a joyful and satisfying new future. I'm available to meet with you in our Denver Colorado office and our Denver Tech Center office,  as well as through online video."
"Hi, I'm Brenda. I am a Licensed Marriage and Family Therapist, Couples Counselor, Individual Therapist and Life Coach with over fifteen years of experience in helping my clients strengthen their marriages, their families, and themselves.
I can help you overcome depression and anxiety, and start building a life full of meaning and joy. I'm here to help you build happy, healthy relationships, reclaim your happiness after a set back, and cultivate pleasure, satisfaction, and love in your life. I'm available in Denver, Broomfield, and Online."
"Hi, I'm Dr. Chelsea. I have an affirming, compassionate approach to helping people not just get through hard times but grow from them. Working with me can give you clarity about the past and a new understanding of yourself in the present, so that you can build a bright future.
I use a blend of thoughtful, insightful counseling and strategic, solution-focused coaching to get you unstuck and moving forward again. I am available to meet with you in our Fort Collins, Colorado office, and through online video."
You helped me discover my true self and potential, and how to thrive on my own.
Not Quite Ready For Private Therapy or Coaching?
Take our online Happiness Class and learn the same skills we teach our private clients about how to manage feelings of depression and anxiety, how to rebuild your self esteem, how to cultivate healthy habits, and start creating the life you want.
It's easy, convenient, and affordable... and you can start right now.
Love, Happiness & Success Advice
From Dr. Lisa Marie Bobby's Blog and Podcast
It happened. Shocking things were said and done. Your head is spinning and your heart feels broken. How can you heal your relationship after a terrible fight?
If you want to make real and lasting change in your relationship, you must cultivate emotional safety. With emotional safety, your relationship will feel easy. Without it, your relationship will be a constant battle. Learn how to create emotional safety in your relationship, on the this episode of the podcast.
If you're asking yourself if you're in a toxic relationship (personal or professional) then this article is for you. Denver Therapist and Relationship Expert, Kathleen Stutts, M.Ed., LPC, NCC shares how to tell if it's time to move on. Read now on The Love, Happiness and Success Blog