How to Stop Obsessing About Your Ex's New Relationship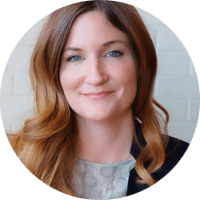 Until now you've been handling your divorce or break-up process well. You've gone through the confusion of whether to stay or go, and all the angst and hard decisions that come with leaving. But you've been coping.
Then you found out that your Ex is sleeping with someone new.
Now, waves of rage, pain, self-doubt, and resentment are crashing over you. "Coping" has been overwhelmed by a storm of emotion. It feels like your blood has been replaced with Arctic seawater: Frozen and stinging at the same time.
What's worse? It. Is. All. You. Can. Think. About.
Are they on the motorcycle right now? He's probably taking her to that restaurant I always wanted to go to that he said was too expensive. Are they holding hands right now? I bet they're kissing. Maybe they are having sex right this very second. They probably skipped the motorcycle ride and decided to spend the day in bed. We used to do that…
In your mind's eye you play out scenes from your life together. Except your role is being played by someone who might be sexier, more fun or more interesting. You see your Ex — the happy, sweet, fun one you first fell in love with — sharing the best parts of themselves (and hiding the rest).
It's worse at night, when there are no distractions. The joy and passion you envision for them is made all the more cruel by the stark contrast to your own silent bed. You lay sleepless, writhing in agony at the injustice. You want to stop thinking about it but you can't. You feel trapped… in your own head.
Believe it or not, the part of your brain that sees things in your mind's eye cannot differentiate between something that you're thinking about and something that is actually happening. So when you're imagining your Ex and their new sex partner making out on the couch, you react to it emotionally (and physically) like you were seeing it happen right in front of you: Your heart starts racing, you feel nauseous, and you are filled with pain and rage.
Being victimized by these intrusive images is incredibly traumatizing. Ruminating does not bring any value to your healing process. Instead, it keeps you from moving forward.
In order to rescue yourself from the impotent madness of this obsession, you must learn and practice three new skills very deliberately, every day, until you're in the clear: Self-Awareness, Mindfulness, and Shifting.
1. Self Awareness
Self Awareness is the ability to think about what you're thinking about, and the fact that you are having an internal experience—not an actual experience. It sounds simple, but it's very easy to get swept away in our thoughts without even noticing what's happening.
The practice:
As soon as you become aware that you are thinking about your Ex, say, (out loud, if necessary) "I am thinking about something that is not happening right now."
2. Mindfulness
Recognize that your vivid thoughts are activating all these scary, painful feelings, but in reality nothing bad is actually happening to you right now. You are sitting at a table, eating a bowl of cereal. You are breathing. Anchoring yourself to the reality of the present moment by using your senses creates a protective barrier between you and intrusive thoughts.
The practice:
Look: Notice what your phone / tablet / laptop looks like right now. Notice the colors, shapes, things you can see in the room around you.
Hear: What are you aware of hearing, right now? Yammering in a coffee shop. Music through your headphones. The hum of the refrigerator in the kitchen.
Feel: The chair under your butt. Your feet on the floor. The breath in your nostrils. The aching feeling of heartbreak in your core. Emotions are really just physical sensations. That's why they are called feelings. Notice how your body feels, in the present moment, without judgment.
3. Shifting
You've broken the obsession, and are in the safe space of reality. The third step to stop intrusive thoughts about your Ex is to intentionally shift your attention to something positive or pleasurable.
For example, you can shift to thinking about going to lunch with a friend this afternoon, or weekend plans. If shifting mentally is too hard you can also shift your attention to something that is happening in the present moment: Watching a movie, listening to music, or petting your dog.
Shifting is important because the thoughts we habitually think about get stronger. When you practice shifting, the intrusive thoughts about your Ex will get weaker.
Putting It All Together
You get stabbed in the brain with the image of your Ex having hot sex with the new person.
Become aware that you are having a thought about something that isn't happening right now.
Shift your attention to physical reality: The color of the table, the taste of your tea, your heart pounding in your chest.
Then, very deliberately, think about going skiing with your friend this weekend.
Repeat as needed. (And plan on doing this many times a day, at first.)
Shifting your awareness or distracting yourself does not mean that you are avoiding or stuffing your feelings. "Obsessing" is not the same thing as "Processing." It's mentally picking at a scab that you are not allowing to heal. You have to get unstuck from the obsession phase in order for healthy new growth to occur.
I hope that these techniques are helpful to you. I'd like to hear your thoughts about them. If you have other practices that you've used successfully, please share your strategies in the comments so that others who may be hurting can benefit from your wisdom.
— Dr. Lisa Marie Bobby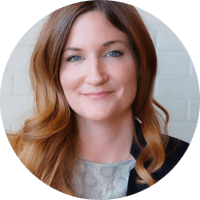 Lisa Marie Bobby, PhD, LMFT, BCC
"Hi, I'm Dr. Lisa Marie Bobby. For over a decade, I've been helping people all over the world create Love, Happiness and Success in their lives through positive, compassionate and effective Marriage Counseling, Therapy and Life Coaching. I'm so pleased to be able to help you, too. There is help for you here, and I'm glad you've found us.
This website is devoted to your wellbeing, and offers loads of free information and actionable advice that you can start using today to create positive change in your life. Browse around to meet our experts, get free advice on our blog, listen to a podcast, or take our "How Healthy is Your Relationship" quiz. Or, if the time is right, you can schedule a free consultation with any of us to talk about your situation -- and, most importantly -- your hopes for your future." -- Dr. Lisa Marie Bobby
We Are Personal Growth Experts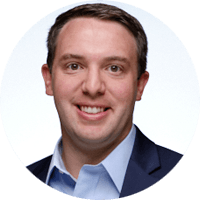 Hunter Tolman, M.S., MFT-C
"Hello, I'm Hunter Tolman and I'm excited to partner with you in your journey towards a happier and more fulfilling life.
My passion is helping people just like you reach their highest potential both individually, and in their most important relationships. 
Whether we work together in couples counseling, family therapy, individual therapy, or life coaching, my focus will be understanding your deepest desires for your marriage, your family, and yourself so that I can help you create your most gratifying life. Our work can help you heal, gain understanding and compassion for yourself and others, and live with intention."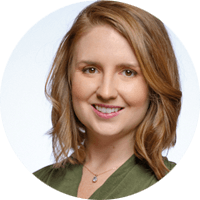 Amanda Shaeffer, M.S., MFT-C
"Hi, I'm Amanda. I can help you understand yourself more deeply so that you can become empowered to make positive changes in yourself, and your relationships.
I became a therapist, life coach and marriage counselor after a career as an educator, and I believe I still have the heart of a teacher. My approach emphasizes learning and practicing new skills, so that you're not just talking about change — you're living it.
I'm available to meet with you for therapy, marriage counseling and coaching in Denver, Broomfield, and also online."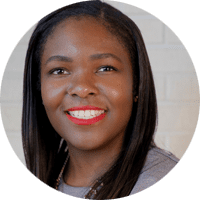 Anastacia Sams, M.A., LPC, MFTC
"Hi, I'm Anastacia. I'm a Couples Counselor, Colorado-Licensed Therapist, and Life Coach with years of experience in helping people heal and grow. My approach is holistic, and helps you connect your mind, body and spirit. My compassionate, non-judgmental way of being will help you feel understood, and safe enough to talk about the most vulnerable things.
Whether you're struggling with hard feelings, coping with a breakup, or facing a big life transition, I can help you move confidently and authentically forward into a joyful and satisfying new future. I'm available to meet with you in our Denver Colorado office and our Denver Tech Center office,  as well as through online video."
"Hi, I'm Lisa Jordan, M.A., LPC.  I have an affirming, compassionate approach to helping people not just get through hard times but grow from them. Working with me can give you clarity about the past and a new understanding of yourself in the present, so that you can build a bright future.
I use a blend of thoughtful, insightful counseling and strategic, solution-focused coaching to get you unstuck and moving forward again. I am licensed as a therapist in Illinois, and available to meet with you online."
Silas Hendrich, M.S., MFTC
"I'm Silas, a therapist, life coach and couples counselor with Growing Self. I've had my therapy and coaching clients share that my down-to-earth style and sense of humor help them feel comfortable, and like they can talk about anything with me.
If we work together, I'll help you understand yourself more deeply so that you can heal, grow, and make positive changes. I'm available to meet with you for therapy in Broomfield, Colorado and for online life coaching.
"Hey there! I'm Georgi. I specialize in marriage counseling, premarital counseling and therapy. I have a very warm, gentle approach that helps you feel safe, comfortable and understood. I can help you heal and growth through compassionate, evidence based therapy that helps you cultivate self-esteem and feel good about yourself.
I am available to meet with you for therapy or marriage counseling in Bentonville, Arkansas. If you are a resident of Arkansas, I'm able to meet with you for online therapy or online marriage counseling."
Tomauro Veasley, M.A., MFTC
"I'm Tomauro Veasley, and I'm a therapist, couples counselor and certified life coach who is all about helping you feel good again. I have a positive, action oriented style that emphasizes helping you make real-world changes to get better results in yourself, your life and your relationships. 
I am available for online therapy if you live in Tennessee, but I work with people across the US and internationally as a life coach online."