Designing Your Life: How to Create The Life You Want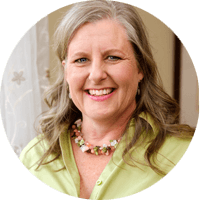 Maggie Graham, M.A., LPC, CPC is a life coach and career coach with Growing Self. She is one of 45 international coaches certified in the Designing Your Life curriculum that is based on the New York Times #1 bestselling book. She specializes in helping people create their ideal careers, and attain their personal and professional goals.
The fall season is nearly upon us, and with it comes fresh, transformational energy. If you're like many people showing up at Growing Self for life coaching, career coaching or therapy right now, it's because this is the time of year to let go of the old, get re-aquainted with yourself, and design new goals for the next chapter of your life.
To support you in your quest for personal evolution, life coach and career coach Maggie Graham will be sharing her advice for how to move forward fearlessly in your career, your life and your relationships.
On this episode of the Love, Happiness and Success Podcast Maggie is talking about:
How to organize your life around what brings you the most energy and fulfillment
Identifying the self limiting beliefs that may be holding you back
Avoiding the common, self-sabotaging traps of perfectionism and negative self-talk
Resources to help you to get clear about your values and your goals
Key skills to making good decisions about where to go next with your life
How to transform your personal and professional relationships
Here are the links to the life coaching and career coaching resources we discussed in this podcast:
All the best,
Maggie Graham, M.A., LPC, CPC and Dr. Lisa Marie Bobby
Listen & Subscribe to the Podcast
Enjoy the Podcast?
Please rate and review the Love, Happiness & Success Podcast.