Free Advice From a Dating Coach: The Surprising Key To Finding Love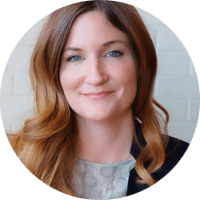 Are you completely frustrated with online dating?
Have you been wasting time on endless messaging that goes nowhere? Are you going out with people who look good on paper, but feel "meh" in person? Do you meet promising people only to have them vanish on you? It can be hard to keep up your hope that online dating actually works, and that you are ever going to connect with the love of your life.
There is a reason why dating coaches and dating consultants are popping up online like mushrooms after a rain: Modern dating is challenging. Lots of people are hating dating, but gritting their teeth and doing it anyway in hopes of finding love.
Here is some free dating advice that could change everything for you:
Believe it or not, there is ONE thing that you can do that will give you a huge advantage over everyone else out there dating. One mindset, one strategy, that can make you addictively attractive to everyone you meet, infuse your first dates with exciting energy, and captivate the attention of your ideal partner.
Even better? The byproduct of this novel "dating" strategy is going to be a happier, healthier, more genuinely satisfied YOU — no matter what is going on in your love life. Not only will dating start to feel productive, but you'll also enjoy it more. Read my latest article on the Match.com blog to get the unusual dating tip that will make dating fun again, and make YOU the unicorn that everyone is looking for…
xoxo,
Dr. Lisa Marie Bobby