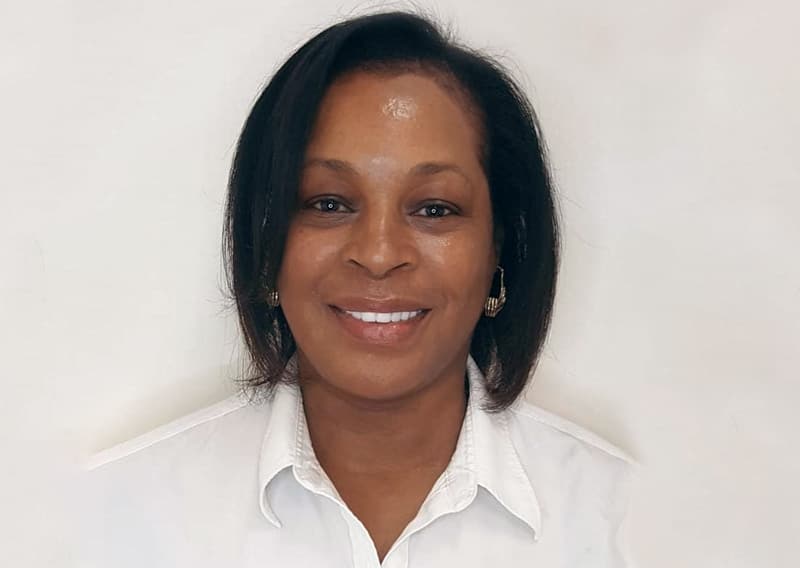 Dr. Carol A.
Ph.D., LMFT
Experienced, Knowledgable, Inviting
Therapist Overview
Hello, my name is Carol. My clients call me Dr. Carol, Dr. A, or Dr. Atkinson. 
I love "love," and I love everything "couples" related. I am licensed as a marriage and family therapist in the states of Florida, New York and Texas and have my doctoral degree in family therapy. I can help you become the best you can be in a committed relationship, and work with you to strengthen your current union. 
I am also a trainer for professionals seeking to become certified as a Prepare/Enrich ®  facilitator, and I teach couples therapy (and other related subjects) to the next generation of therapists at a master's level.
I also enjoy working with individual clients in therapy and coaching. My work with people on an individual basis provides a safe place to explore life's challenges in a professional, confidential and non-judgmental environment, while creating opportunities for change. 
Transformational Life Coaching
In addition to being a Marriage and Family Therapist, I am a Certified Transformational Life Ccoach. If we work together in life coaching, I can help you identify possible roadblocks, shift into a mindset that's more helpful for you, and take the necessary steps to cultivate lasting change. Sometimes these steps are small and incremental, but their cumulative impact can be incredible. 
In coaching, I draw upon the theoretical frameworks I use in my role as a therapist to craft a strengths-based, action-oriented coaching plan that's tailored to you. 
Couples Therapy and Relationship Coaching
Through couples therapy and relationship coaching, I've provided many couples with the tools to overcome their challenges and return to more loving, stable relationships, rooted in deeper connection and satisfaction. I would love to help you, too.  
Some of the areas I could help you with include:
Recovering from infidelity

Improving communication

Conflict-avoidant patterns

Increasing intimacy

Managing stress in your relationship

Navigating finances together

Spirituality and religious challenges

Inter-cultural or inter-racial relationships
Some of the couples I have worked with report feeling hopeful by the second consultation. I am an effective guide in creating change. I've worked with couples on the brink who, sometimes as soon as our second session together, report feeling a renewed sense of hope. Others have told me that through our work together they've gained a set of tools that have helped them move forward. Others have experienced a paradigm shift in the way they think about their relationships, and many have told me how the conflict resolution skills they learned with me continue to help them to manage problems in their relationships long after our work has concludedin the future.
My approach is so effective because it relies heavily on evidence-based practice. My certification as a Prepare/Enrich facilitator, and my knowledge and expertise as a professor teaching Gottman's theory, Imago Relationship therapy, and Emotionally Focused (Couples) Therapy, provides me with a strong foundation and framework to structure my work with couples. 
Premarital Counseling
I am also an experienced premarital counselor. Using tools from the Gottman method, Emotionally Focused Couples Therapy, and my training as a certified Prepare/Enrich facilitator, I can help you gain the tools to build a happy, satisfying marriage that lasts a lifetime.
Here are a few areas that we can focus on in premarital counseling:
Building healthy communication skills

Navigating conflict in a way that helps your relationship grow

Creating alignment around your plans for the future

Having important conversations before marriage

Managing finances as a couple

Creating more balance in your relationship
Family Therapy
My family therapy training is anchored in systems theory, which says that we all exist as part of wider relationship systems, including our families, friends, colleagues, communities, and other groups. I can help you understand your family system and begin to improve its dynamics to create a happier, healthier environment for everyone. 
I have experience helping families with many challenges, including:
Generational differences

Embracing diverse perspectives

Managing conflict

Navigating a family member's mental health diagnosis

Improving interactions

Healing old wounds
My approach to family therapy is largely informed by Bowen Family Systems theory, which embraces the ideas of family systems, multiple generations, and emotions as a function in families. I also incorporate elements of Milan systemic therapy, structural family therapy and strategic family therapy, depending on your needs. 
My certification as an ADHD consultant through the American Institute of Health Care Professionals has helped me support families through psychoeducation, an evidence-based approach that educates families about the diagnosis and gives them tools to manage its impact on their family system. This work helps families put an end to combative, negative cycles of interaction and create a more sensitive, harmonious family unit. 
Individual Therapy
My individual therapy clients often comment on my ability to create a safe, non-judgmental space in the therapy session where they can be their authentic selves. 
Some of the challenges I can assist you with in therapy include:
Anxiety

Depression

ADHD (certified consultant) 
My general philosophy when working with clients is strengths based. This means that I start from a place of identifying your strengths and then use your strengths to help you build on the areas that would benefit from some development. I may also use tools from other models, including solution focused therapy and narrative therapy, depending on your unique needs. 
I can provide therapy to clients located in New York, Florida, and Texas, and coaching to clients located anywhere. Learn more about the differences between therapy and coaching and which approach is right for you.
About Me
My professional background in social work (MSW) provides the foundation for my expertise working with diverse populations with a range of challenges. My experience in child protection, mental health, and social work education and training in England culminates in my present role as a licensed marriage and family therapist (LMFT) firmly rooted in theory. My masters in Health Science (MSc.) from London South Bank University underscores my well rounded stance as a helping professional. I'm also a dedicated professor, training the next generation of marriage and family therapists. I earned my PhD in Family Therapy at Nova Southeastern University in Florida in 2012, and I am a clinical fellow of the American Association for Marriage and Family Therapy (AAMFT).

I am originally from London, England, and if you know anything about the weather in England, (cold, damp, gray, and rainy), you will understand why I chose and love sunny Florida as my home for the past 18 years. My husband and I love to travel and explore different countries and their cultures. I also make the time to do the things I enjoy, for example aqua fit, cycling, reading, music, calligraphy (self taught), and enhancing my culinary skills. 
Thanks for taking the time to learn a little bit about me. Now, I'd love to learn about you! I invite you to schedule a free consultation to discuss what's going on in your life and how I can help.
Schedule With Dr. Carol