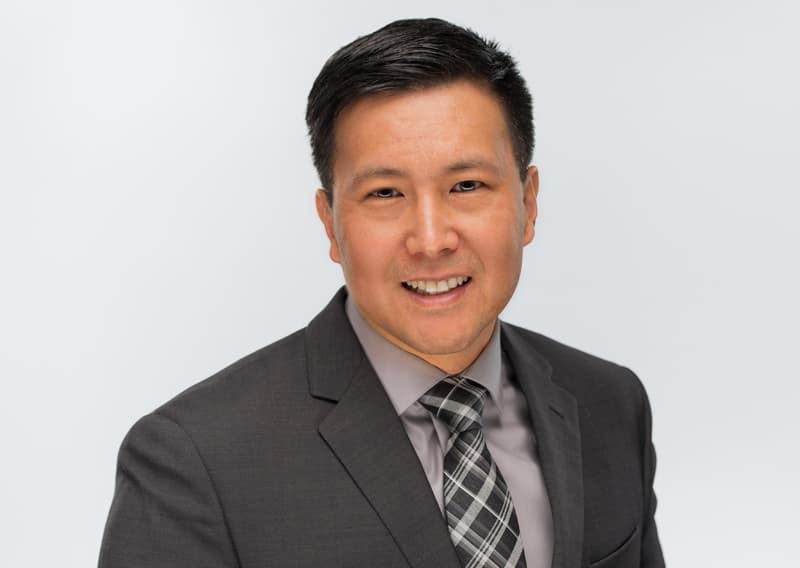 Dr. Harold P.
D.Min., M.A., CCC, CPC
Experienced, Caring & Growth-Focused
Meet Dr. Harold: an experienced couples counselor, therapist and coach, whose gentle, caring presence creates self-awareness, clarity, and confidence. Whether you are looking for life direction, personal well-being, or better relationships, Dr. Harold has the expertise to help you get results.
"My partner and I have been seeing Dr. Harold for 4-5 couples sessions so far, and he has been incredibly personable and warm. He's provided us both with a safe place where we feel encouraged to be vulnerable with one another. We absolutely love working with him and plan to keep doing so...
- Couples Counseling Client
Therapist Overview
Meet Dr. Harold: an experienced couples counselor, therapist and coach, whose gentle, caring presence helps you create self-awareness, clarity, and confidence. Whether you are looking for life direction, personal wellbeing, or better relationships, Dr. Harold has the expertise to help you get results.
Hello, I'm Harold.
Through my role as a marriage counselor, a therapist, and a life coach, I can help you build happier, healthier, stronger relationships — with yourself, and with the people you love. Whether you need support with strengthening your relationship with your partner, discerning the future direction of your relationship, preparing for marriage, navigating the modern dating scene, or actualizing an important life goal, I am here to help you.
Without the space to self-reflect and grow, it's easy to feel like you're living life haphazardly. Navigating your life's journey with a trusted professional will make room for greater vision and peace of mind. I've supported countless individuals and couples as they've overcome barriers, faced their fears, found healing and personal growth, and discovered amazing new possibilities for their lives. 
My goal is to create a safe space where you can process life's challenges and opportunities, then support you with insight and practical guidance as you make important changes. I believe you have strengths and wisdom inside of you, and we will draw on those resources in our work together.
After nearly 20 years of experience in counseling and life coaching, nothing shocks me and no situation seems hopeless. I have seen firsthand how incremental shifts in thinking and decision-making can lead to amazing outcomes, and I know how to support you as you make those shifts. People often say they appreciate my caring, non-judgemental nature, and the way I'm able to gently inspire them to adopt healthy perspectives and resilience.
I am available for online therapy services (including couples and family therapy) for residents of Canada. I also offer individual coaching, relationship coaching, and premarital coaching to clients located across the globe via online video. Learn more about the differences between therapy and coaching, and which approach is right for you.
Relationship Coaching and Couples Therapy:
Are you feeling alone or stuck in your relationship?  
Most couples seek relationship therapy when they are feeling painfully disconnected from their partner. There are many reasons for this disconnection:
​Communication difficulties — No matter how hard, and how many different ways you try, you cannot feel heard. 

Feeling unimportant — You do not feel like your partner prioritizes you or your relationship. 

Feeling stuck — You have become stuck in rigid roles and behaviors which have taken over the place where there once was connection. 

Emotional injury — An event or events have come between you, and you can't find your way back to connection.

Lack of intimacy — An absence of the depth of connection that comes with physical, sexual, or emotional intimacy. 
If you and your partner are wanting or needing more from your relationship, if you are struggling to find the spark you once had, if stress, conflict, or emotional injury have increased the distance between you so that you can't find each other anymore, or you only find what is negative, reach out to me. If you are feeling helpless and hopeless and yet, you don't want to give up — I can help.
I will create a safe space where you can increase your understanding of your relationship, and of yourself within your relationship. I use a combination of techniques to deepen experience, awareness, and understanding, and to foster possibilities for a new way of being together.
I pull from multiple models as I help you do this inner work, including Emotionally Focused Couples Therapy and the Gottman Method and Couples Communication.™ When appropriate, I also pull from other individual and family therapy models I have trained in, including Family Systems. I work collaboratively with you to ensure that the approach I use fits best with your needs.
I believe that we all were created for connection and authentic relationships, but that doesn't mean it's easy. Good relationships require hard work and a commitment to grow oneself. My doctoral background in marriage and family therapy and years of experience offers a diverse blend of training and skills that couples and families find particularly helpful.
I will help you build a strong, supportive, partnership. I will work with you to cultivate new experiences of deepened connection. In doing so, I will help you find, and build, a place where you can grow in connection and intimacy, challenge each other as individuals, and find sustenance. Through the course of this work, you will come to know yourself, your partner, and your relationship in a new way. As you do, you will find that personal growth and change will ripple through to other relationships in your life. 
Highly motivated couples who are ready for the challenge of making these changes together will find this work rewarding and life-enriching. Couples who seek a deeply intimate relationship, who want to learn about themselves and grow in personal awareness, choice and possibility will find with me an encouraging and supportive collaborator on this most personal journey.
Whether you are just starting out as a couple or have been together many years, now may be the right time to explore your relationship from a new perspective. If you are seeking insight on stuck conflict areas, if you want to know your strengths and growth areas so that you can build the type of relationship you want more consciously, the Prepare-Enrich Relationship Check-Up may be just what you need. This is an insight-focused approach to getting to know the landscape of your relationship. It is based on the Prepare-Enrich program for couples, and it involves both you and your partner separately completing an online questionnaire providing information on yourself and your relationship. I will then meet together with you for feedback sessions, where we review the results of the couple inventory, with discussions and tasks uniquely tailored to your relationship.
Relationship Coaching
If your relationship is fundamentally healthy, strong, and secure, but you'd like to learn some new skills that make it even better, relationship coaching may be the right approach for you. This work will focus on improving communication, deepening your connection, and setting shared goals for your relationship, then achieving them together.
Learn more about the differences between couples therapy and relationship coaching. 
Discernment Counseling
Are your conflicts and disagreements with your spouse feeling like they're too difficult to overcome? Are you or your partner considering divorce as an option? Discernment counseling can help couples who are in this difficult position find clarity about the future of their relationships, and their opportunities to overcome their obstacles and continue growing together. 
The goal of discernment counseling is not to solve your marital problems, but rather to see if they are solvable. I will spend time with you as a couple and also through one-to-one conversations to get a clear picture of the dynamics between you and what the path to repairing your relationship would entail. The ultimate goal is to help you both feel clear and confident about your next steps. 
This short-term therapy model typically lasts about four sessions, and is especially helpful when one partner is uncertain about whether they want to repair the relationship. If one of you is considering divorce, and the other does not want that outcome, diving straight into more in-depth marriage counseling can be a mistake. For marriage counseling to be effective, both partners need a level of hope and commitment to the future of the relationship. Discernment counseling can help you achieve that, or, help you make the decision to part peacefully. I will guide each of you with compassion and openness no matter how you are feeling about your current situation.
Discernment counseling involves respecting your reasons for divorce, while exploring your opportunities to restore your marriage to health. There is an emphasis on learning about yourself within the relationship, and empowering you to find solutions. It is an opportunity to gain clarity and build awareness that will serve you well at this critical point in your relationship, as well as into your future. Whether you choose to move forward together or apart, discernment counseling will help you do so with greater peace of mind.
Premarital Counseling
Are you thinking of getting engaged or are you about to say "I do?" I can support your journey with pre-engagement counseling or premarital coaching or counseling. This is an excellent opportunity to explore the landscape of your relationship. Having a map of where you are starting from, including both strengths and potential roadblocks, will help you put your best foot forward as you set forth on your journey together. Premarital counseling will increase your shared awareness of what you each bring to the relationship, how these ingredients work together, and resources that will guide you through future challenges.
I am a certified facilitator of the Prepare-Enrich Program, which I follow in providing Premarital Counseling. The process begins with each person filling out the Prepare-Enrich online questionnaire, which takes about 1 hour each. Once completed, I meet with you together to provide feedback from the questionnaires. You will receive a report, workbook and homework tailored uniquely to your relationship. It takes approximately four to six sessions to work through the various sections of the assessment. This assessment will cover many areas, including: communication, conflict resolution skills, relationship dynamics, couple and family maps, and personality differences. We'll also have space to work through any other relationship areas you would like to explore that may not be captured by the assessment. 
This process will prepare you to build a marriage that is happy, satisfying, and resilient.
Life Coaching Online
Why work with a life coach? Sports teams know that a good coach helps athletes win at their game. Life coaching can help you achieve personal growth and win at what matters to you. Life coaching can help you get unstuck and set goals you will actually achieve. 
If you are confused about the next chapter in your life (i.e., career decisions, major life choices), I can help you move forward. You are full of natural talent, life experience, and potential – so let's focus on what you want to do with it. Through a collaborative and solution-focused perspective, I can help you in the following areas:
Exploring your life purpose

Mapping a clear vision for the future

Gaining insight into your values

Developing relationships that are richer and more meaningful

Achieving healthy financial, professional, and personal goals

Overcoming personal barriers

Increasing self-esteem

Fulfilling your potential
I will work with you to define your life goals, identify obstacles that are standing in the way, and help you make changes to mindset or behaviors that prevent you from living the life you desire. We will look at your strengths and your values, help you visualize your future, and learn strategies to move you forward in an effective, practical way.
I look forward to empowering you to move forward along your journey of personal growth!
Dating Coaching Online
My approach to dating coaching is to provide a balance between helping you identify areas of awareness and growth, while also helping you build an effective plan to achieve your goals. We will look at your past relationship history and help you identify unhelpful beliefs and triggers that could impede a healthy relationship.
I will help you to become more self-aware about attitudes and perspectives in intimate relationships that influence your dating choices. We will work together to help you become better attuned to nuances in social interactions that may have gone unnoticed. We will also work on skills development so you'll be better equipped to form a healthy relationship that lasts. We will cover conflict management, emotional maturity, attachment styles, goals and values, boundaries, as well as love languages. 
We will also explore ways for you to better express needs, and to understand a partner's real needs. Another key area is the practical side of dating, such as strategies for connection opportunities and navigating the online dating world. And finally, we will spend time evaluating and measuring your progress as you work toward your goal of creating a fantastic new relationship.
Parent Coaching / Family Therapy Online:
Are you parenting children with neurodiversities or past trauma? Or navigating complex family dynamics? In addition to typical parenting challenges, I understand and have lived expertise caring for children with neurodiversities, trauma, anxiety, and attachment disorders, as well as those with foster/adoption/kinship journeys.
My doctoral thesis, as well as additional specialized training, have focused on parenting children from "hard places." In addition, I have lived experience as a foster, kinship, adoptive and biological parent. Parents express great relief in our sessions as they are able to talk to a professional who "gets it" in both lived experience and current neuroscientific research. You are not alone, and I can offer you informed strategies that are attachment-focused and can empower you to bring hope and growth to your child's development and increase your level of joy as a parent.
As a family therapist, I can help you and your loved ones work through a variety of challenges, mental health issues, and complex situations thoughtfully, skillfully, and with the intention of strengthening healthy attachment. Alternatively, I can serve you as a parenting coach that helps you achieve a peaceful, loving home environment by strengthening positive parenting skills.
I am available for relationship and family therapy services to residents of Canada, and relationship coaching and parent coaching outside of Canada via online video. Learn more about the differences between therapy and coaching, and which approach is right for you.
Individual Therapy Online:
Individual Therapy focuses on self-awareness and mental health. Processing issues and feelings pave the way to deeper awareness, creative, healthy decision-making, and rewarding growth. 
This process often includes:
Gaining insight from your past experiences and family of origin.

Discussing where you have been, where you are now, and where you want to go.

Bringing a greater awareness to your thoughts, emotions, and actions.

Providing tools to transform unhealthy thoughts and behavior into healthy alternatives.
Your story is yours, and I will be respectful, no matter what. Having served as a counselor in the prison environment for seven years, I am able to sit with people even through the most challenging of situations. It is a sacred journey to come alongside courageous individuals who go deep into their stories, and I am committed to providing sessions that offer safety and ease. We will work collaboratively to bring clarity, hope, and growth as you move towards your goals.
I have particular expertise in the following areas:
Depression and Anxiety

Loneliness and Isolation

Grief and Loss

Fatherhood and Family life

Trauma
I offer a blend of approaches to suit your context and situation to support you on your journey of self-discovery, unlocking unfulfilled needs, and realizing your potential. I draw on a variety of evidence-based approaches, including:
Dialectical Behavior Therapy (DBT)

Cognitive-Behavioral Therapy (CBT)

Acceptance and Commitment Therapy (ACT)

Solution-Focused Therapy

Family Systems
Therapy typically focuses on mental health concerns causing distress, navigating inner thoughts and emotions, and/or desired healing from past hurts and trauma. If you struggle with interpersonal relationships, therapy can provide key insights and strategies. I can offer therapy services to individuals located in Canada.
About Me:
I completed a Doctorate of Ministry in marriage and family therapy from Denver Seminary and a Master's Degree in counseling psychology from Providence Seminary. I am a Certified Professional Counselor (CPC), and Canadian Certified Counselor (CCC) specializing in attachment, trauma, and parental resiliency. I am trained in many traditional therapy modalities and theories, integrated from a Christian worldview. My doctoral studies were focused on the effective applications of counseling more than the academic research. 
Although my training and background emphasized counseling through a faith-based perspective, I work with individuals, couples, and families from all walks of life and belief systems. Matters of faith will only be part of our conversation if it is important to you, and if so, we will talk about your faith — not mine.
For the past 20 years, I have served in various capacities, including private practice as a life coach and therapist, prison chaplain, community pastor, and trauma training facilitator. My wife and I co-founded a national charity that builds community capacity to effectively care for children and families in hard places in 2014. Through online technology, participating churches and communities can respond to the needs of local children and families that caseworkers submit. We also offer online community-level training in trauma care, culture & reconciliation, understanding poverty, mental health, and healthy collaboration.
I was born in South Korea and immigrated to Canada when I was five. My wife and I currently live in Winnipeg, Canada, and are blessed to have a diverse multi-ethnic family of six children (bio/adoptive/kinship) and two grandchildren. Our children have been my greatest teachers of neurodiversities, mental health, and overcoming adverse challenges. I love spending time with my family, playing badminton, golf, working out, and cooking, especially Korean food.
Schedule with Dr. Harold