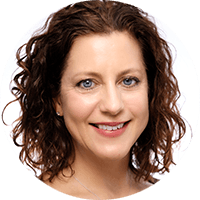 Teena Evert, M.A., LMFT, LAC, C-IQ Certified
Reach Your Fullest Potential, Life & Leadership Coaching
"Hey there! I'm Teena Evert and I'm so glad you are here. I bring 18 years of experience to my work with professional men and women who struggle most with managing their relationships, time and energy. As a professional coach, I work with leaders (at all levels) improve their ability to build trust in relationships and get extraordinary results at work and at home. The key to success in life and business is to become a master at Conversational Intelligence."
We all go through our own version of an identity crisis at least once in our life. We all want to know where we fit into the world, and where we can make our best contribution.
I study the intersection of personal leadership, human development and communication and I help people better understand themselves, so they can transform their relationships and organizations leading to higher performance.
"In my work, specifically as an executive and personal leadership coach, I help my client's increase their self-awareness and self-mastery by focusing on a variety of topics such as leadership style and development, leadership communication, leadership team dynamics, conflict in relationships decision making, vision and strategy."
Common problems my clients seek solutions and relief from are fatigue and frustration, chronic stress and struggle trying to balance their personal and professional life, self-sabotage from driving too hard or not at all due to an unhealthy approach to managing one's energy, time and resources, poor self-management, time-management and productivity. I am here to provide you with guidance, tools and strategies so you can take charge of creating positive change in your life."
Teena is available to meet with you through online video.