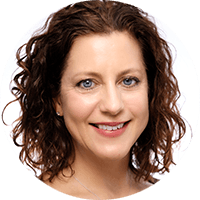 Teena Evert, M.A., LMFT, BCC, CCTC, CCC, GCDF, CDBS
Career-Oriented, Life and Leadership Coaching
Certified Career Counselor • Certified Career Transition Coach • Certified Conversational Intelligence Coach • Global Career Development Facilitator • Certified Digital Brand Strategist • Masters in Clinical Psychology • Licensed Marriage and Family Therapist • Emotional Intelligence and Leadership Coach •  Executive / Leadership and Career Coach •  Dynamic Life Coach • Denver Therapist • Denver Career Coach • Online Life Coach
I was skeptical about counseling due to past experiences. Teena has been a game-changer in my life. I owe her my profound gratitude for her help.
As a coach and a counselor, Teena provides valuable services that foster personal growth and professional development that leads to greater confidence, success and happiness in your work- life. She offers a holistic and comprehensive approach as career, life, and leadership coach that addresses the whole person in order to support work-life balance and long-term job satisfaction.
 She provides professionals with a structured process toward determining your next career step, setting goals based on knowledge of yourself and the market, and taking steps to realize your fullest potential.
 Teena is equipped to provide you with the best support possible, as she is recognized by the National Career Development Association as a Certified Career Counselor (CCC). She holds the Global Career Development Facilitator (GCDF) credential through the Center for Credentialing and Education. She completed a rigorous training program and earned the Certified Career Transition Coach (CCTC) credential from Career Thought Leaders that signifies understanding of coaching best practices and career decision-making processes. She is also a Certified Conversational Intelligence Coach (CC-IQ) and a licensed mental health professional (LMFT) who values and understands the impact that mental and emotional health can have on the longevity of your vocation.
If you work with Teena you can be confident in the knowledge that you will get the structure, flexibility, and resources you need to navigate some of life's most important challenges such as:
Life Coaching
Career Coaching
Interview Coaching
Job Search Coaching
Conversational Intelligence Coaching
Emotional Intelligence Coaching
Leadership Coaching
Teena is available to meet with you in person at our Denver location and also through confidential online video.
It's never too late to design a life you love. What do you want grow into next?
"The first step to start this process is to schedule a free consultation session with me so we can get to know each other and see if we're a good fit to work together. Pick a day and time, and let's talk!" — Teena
Teena's Life and Career Advice
[et_pb_blog_extras posts_number="6″ include_categories="5915″ show_date="off" show_categories="off" show_comments="off" _builder_version="3.24.1″ z_index_tablet="500″ header_text_shadow_horizontal_length_tablet="0px" header_text_shadow_vertical_length_tablet="0px" header_text_shadow_blur_strength_tablet="1px" body_text_shadow_horizontal_length_tablet="0px" body_text_shadow_vertical_length_tablet="0px" body_text_shadow_blur_strength_tablet="1px" meta_text_shadow_horizontal_length_tablet="0px" meta_text_shadow_vertical_length_tablet="0px" meta_text_shadow_blur_strength_tablet="1px" ajax_pagination_text_shadow_horizontal_length_tablet="0px" ajax_pagination_text_shadow_vertical_length_tablet="0px" ajax_pagination_text_shadow_blur_strength_tablet="1px" box_shadow_horizontal_tablet="0px" box_shadow_vertical_tablet="0px" box_shadow_blur_tablet="40px" box_shadow_spread_tablet="0px" text_shadow_horizontal_length_tablet="0px" text_shadow_vertical_length_tablet="0px" text_shadow_blur_strength_tablet="1px" _i="1″ _address="2.0.0.1″ /]