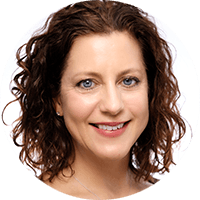 Teena Evert, M.A., LMFT, LAC, CCTC
Life and Career Development Coaching
Certified Life and Career Transition Coach • Certified Conversational Intelligence Coach • Masters in Clinical Psychology • Licensed Marriage and Family Therapist • Licensed Addictions Counselor • Executive / Leadership and Career Coach •  Dynamic Life Coach • Denver Therapist • Denver Career Coach • Online Life Coach
I was skeptical about counseling due to past experiences. Teena has been a game-changer in my life. I owe her my profound gratitude for her help.
"Hi, I'm Teena Evert and I have a true passion for helping people navigate important transitions in their life and career. Many people wonder where they fit or belong during challenging times — you are not alone. In our work together, I help you get unstuck and move forward, strategize about possible barriers (both internal and external) and identify what is really holding you back from making changes. You will have more ideas, be more creative, become less anxious about the future and become more confident in designing and building a life you choose."
Powerful Life Coaching
"The core of my life coaching embraces a whole-life perspective – whatever is going on in one aspect of a person's life impacts other areas of their being. Once you begin to see this interaction you will gain a wider view of your life and become more thoughtful about the decisions you make. In our work together, I will provide you with a whole life assessment to help evaluate your level of satisfaction in significant areas of a balanced life, including career, health, finances, relationships, spirituality, personal growth (including intellectual and emotional), leisure, family, and continuing education." 
Thoughtful Career Coaching
"The core of my career coaching embodies meaningful work – work that adds value, significance, and purpose to an individual's life. Meaningful work can include work that brings a positive sense of self, is engaging and exciting and brings a sense of balance. In our work together, we customize a career action plan that is unique to you that aligns with your true interests, values, and skills. "
About Me
"I have over fifteen years of experience and a wealth of specialized training and education, all of which allows me to make our work together powerful, productive, and tailored to fit your needs. I am a Certified Life and Career Transition Coach, a Certified Conversational Intelligence Coach, and I have Masters in Clinical Psychology. Additionally, I am Licensed Marriage and Family Therapist and Licensed Addictions Counselor. I will draw from all these perspectives as we work together to help you achieve clarity, and achieve your goals for your life and career. You can learn even more about me, my background, and my powerful approach to helping you create positive change here."
It's never too late to design a life you love. What do you want grow into next?
"The first step to start this process is to schedule a free consultation session with me so we can get to know each other and see if we're a good fit to work together. Pick a day and time, and let's talk!" — Teena
Teena's Life and Career Advice
How to create a career that's in alignment with who you are, what you enjoy, and what you're good at, (AND that earns you a living) on this edition of the Love, Happiness and Success Podcast.
Read More