Thanks so much for helping us find our strong bond again. We can't tell you how much it's helped us.
If you had tried to convince me a year ago that I'd feel this happy and content now, I wouldn't have believed it!
I want to thank you from the bottom of my heart for everything.  You have made such a positive impact on my life and I am sincerely grateful.
Learn How to Feel Happier -- Right Now
Take Dr. Bobby's free, online "Happiness Class" and learn the fastest, easiest strategy to feel happier — right now.
Learn More
We specialize in relationships, and everything that goes along with them. We use only effective, evidence-based strategies to help you create a lifetime of love. Whether you're looking to repair your bond, strengthen your partnership, or "find the one…" we can help.
Learn More
You provided us such a safe place to be honest with ourselves and with each other our fear of being vulnerable and weak were transformed into a feeling of opportunity to be heard. My husband and I are better friends, parents, lovers and companions than we have ever been.
You deserve to be happy. We offer compassionate, effective strategies to help you feel good again. Our positive approach to personal growth will help you develop your strengths, heal your heart, and learn how to reclaim your joy.
Learn More
Whether our encounters are on the phone, over email, in person, or via Skype, you created an environment where I feel comfortable, safe and valued. As a result, I learn to change the way I talk to myself and view the world, and gain the tools to "unstick" whenever I feel paralyzed. You helped me unearth happiness and contentment. It's been a consistent driving force behind my personal discovery and growth.
Get real results, and lasting change. Powerful, action-oriented coaching gives you the clarity, direction, motivation, concrete strategies, and accountability you need to climb to the top of your mountain. Discover your passion. Learn how to achieve your goals. Create the life you want.
Learn More
WEEKS after seeing Dr Bobby, I achieved my goal of finding a career that suits me perfectly. I'm still in disbelief of how quickly it all happened.
Let's Talk.
Schedule your free consultation session.
Schedule online, or call 720-370-1800 for personal assistance. We answer 24/7.
Schedule an appointment to meet online via
Skype • Google Hangouts • FaceTime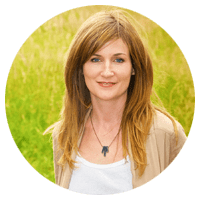 Dr. Lisa Marie Bobby, LMFT, BCC
Licensed Marriage & Family Therapist, Board Certified Life Coach. Clinical Director of Growing Self Counseling and Coaching
"I believe that you deserve to be happy, successful, and have a life full of love. My number one priority is for our work together to be effective for you. That means that in addition to helpful guidance,  you must feel safe, respected, and understood. My hope is that the warm, non-judgmental environment of our relationship becomes the safe space where you can be vulnerable, make contact with your authentic feelings, and grow as a person."
Jessica Small, M.A.
Marriage Counselor, Therapist and Life Coach
"
Whether to improve relationships or cope with life changes, I utilize a systems perspective to understand the complexities and strengths of my clients. While the majority of our work together will focus on the present, I also believe past experiences influence how people behave and respond in relationships. With empathy, humor and gentle encouragement we will work together to create healthy relationships that provide fulfillment and personal satisfaction."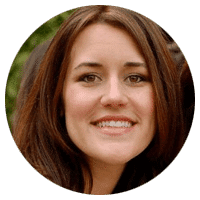 Meagan Terry, M. A.
Marriage Counselor, Therapist and Life Coach
"
I believe the counseling process is about you – your pace, your goals, your future. Counseling is an opportunity for growth and it is my responsibility to support you through the process. I approach therapy collaboratively and believe it is an opportunity for you and your family to live as happy and healthy as possible. As a certified Emotional Intelligence Coach and with my experience coaching professionals, it is my hope to help you reach your personal life goals."
Stephanie Sindt Egan
Career Coach and Life Coach
I have a background in Human Resources and I have worked for large companies, multilingual international companies and small businesses.  Though my experience I saw so many people looking for clarity both personally and professionally and I wanted to do more to help.  As a Career Coach, Life Coach and overall "change agent" I can help you achieve both your personal and professional goals.  I look forward to working with you and helping you find clarity, and make your life-dreams your reality.
Dr. Lisa's Blog & Podcast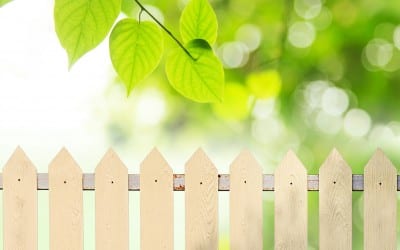 Healthy boundaries are vital to happy relationships, but it can be tricky to figure our what our limits are. Not everyone is a safe or trustworthy person — so when do we open up, and when do we set limits? On this episode of the Love, Happiness and Success Podcast I'm teaching you a strategy that will help you figure it out.
Let's get to know each other.
Growing Self Counseling & Life Coaching has Locations in Denver and Westminster / Broomfield. We also offer appointments online via Skype & FaceTime.
Cherry Creek Office
100 Fillmore Street • Denver, CO 80206
North Metro Office
10955 Westmoor Drive • Westminster, CO 80021
Busy Schedule? No Problem.
Schedule an appointment to meet online via
Skype • FaceTime • Google Hangouts