Expert Denver Marriage Counseling, Life Coaching and Therapy.
What Our Clients Say:
Marriage Counseling
Thanks so much for helping us find our strong bond again. We can't tell you how much it's helped us.
Effective Therapy
If you had tried to convince me a year ago that I'd feel this happy and content now, I wouldn't have believed it!
Life Coaching
I want to thank you from the bottom of my heart for everything.  You have made such a positive impact on my life and I am sincerely grateful.
Latest News & Upcoming Events @ Growing Self
Create a Lifetime of Love
Learn how to have the kind of relationship that will last a lifetime. Sign up for Denver's Best Premarital & Relationship Class, "A Lifetime of Love" starting again on Wednesday September 2!
Learn More
Ask The Denver Wedding Experts
Getting married? Feeling overwhelmed? Join us on Wednesday October 7th and get all your burning questions answered by wedding experts in a fun,
casual atmosphere.
Learn More
Growing Self Counseling & Coaching is ... Growing!
Our Cherry Creek North location got so busy we decided to expand! Our gorgeous new
Cherry Creek South location is has expanded evening and weekend hours — and free parking!
Find The Location Nearest You
You provided us such a safe place to be honest with ourselves and with each other, our fear of being vulnerable and weak were transformed into a feeling of opportunity to be heard. My husband and I are better friends, parents, lovers and companions than we have ever been.
Former Marriage Counseling Client
We can help you grow into your strong, confident and happy "best self" through powerful, positive and productive therapy. Our therapy is warm, non-judgmental, compassionate… and smart.
We help our clients with all kinds of issues, by teaching them the skills they need to be happy. Whether you want to conquer Depression or Anxiety, rebuild your life after a relationship ends, have better relationships, or simply grow into the resilient, confident, and joyful person you deserve to be… we'll be the supportive partner that can guide your journey of personal transformation.
Learn More About Our Effective Therapy
Whether our encounters are on the phone, over email, in person, or via Skype, you created an environment where I feel comfortable, safe and valued. As a result, I learn to change the way I talk to myself and view the world, and gain the tools to "unstick" whenever I feel paralyzed. You helped me unearth happiness and contentment. It's been a consistent driving force behind my personal discovery and growth.
Former Therapy Client
Powerful Love, Life and Career Coaching gets you unstuck from old patterns, and teaches you how to design your life. Our motivating coaches help you get real results, and create lasting change. Through specific, action-oriented coaching you'll get the clarity, direction, motivation, concrete strategies, and accountability you need to create the life you want.
Our expert Love, Life and Career Coaches can help you discover yourself, overcome old obstacles, and get better outcomes in every area of your life. With us you'll get the direct feedback and guidance you need to learn how to move forward, and create the Love, Happiness and Success you deserve.
Learn More About Love, Life and Career Coaching
WEEKS after seeing Dr Bobby I achieved my goal of finding a career that suits me perfectly. I'm still in disbelief of how quickly it all happened.
Former Career Coaching Client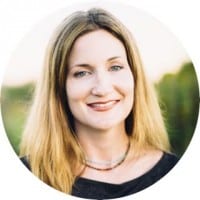 Dr. Lisa Marie Bobby, LMFT, BCC
"Hi, I'm Dr. Lisa Marie Bobby, founder of Growing Self Counseling and Coaching.  I established this practice on the belief that you deserve to have a life full of Love, Happiness and Success, and that having the right kind of help at the right time can help you create it.
Growing Self is a space devoted to your personal growth and wellbeing. Whether you are looking to have more love in your life, feel happier, or grow into the person you want to be, there is help for you here. Please make yourself at home. Read some articles, listen to some podcasts, and when the time is right I hope that you get in touch with myself or one of the effective therapists, expert marriage counselors, or transformational life coaches on my team.
We are all here for you. I'm glad you found us."
Kristi Helvig, PhD, LP, CPC
"Hi, I'm Dr. Kristi Helvig. I'm a Clinical Psychologist and Certified Life Coach with over fifteen years of experience in helping my clients overcome your obstacles by learning how to identify and harness strengths. My passion is Coaching and I specialize in Life Coaching, Career Coaching, Dating Coaching and Relationship Coaching.
No matter what's going on, I can help you develop a strategy to get better results. As a Life Coach I can help you achieve specific goals, like losing weight or writing a novel, as well as negotiate major life transitions. As a Dating Coach, I can help you find your ideal mate. As a Career Coach, I can help you  become the best at the job you already have or change careers entirely.  As a Relationship Coach, I can help the two of you learn how to communicate and solve old problems for good. I also love helping people improve their personal productivity and organizational abilities in order to be more successful in work, school, and life. Together, we can turn your dreams into reality!"
Jodi Lovejoy, D. Bh., LCSW
"Hi, I'm Dr. Jodi Lovejoy. I have over twenty-five years of experience and have helped hundreds of people (and couples) create more satisfying lives.  In particular, I specialize in helping couples reconnect. I have been referred to as the 'Marriage Whisperer,' because I seem to have a knack for helping even the most hurt and angry couples remember why they love each other. Even if you are struggling with extremely sensitive issues, like the aftermath of infidelity, sexuality, a stressful blended family situation, remarriage after divorce, infertility, an interfaith relationship, parenting challenges, or toxic communication — I can help you stop fighting, start understanding, and bring the joy back into your relationship and your family."
"I also have decades of experience as 'Personal Transformation Expert.' I can help you make positive changes in your life. Working with me can help you conquer depression or anxiety, rebuild in the aftermath of divorce, find the love of your life through strategic dating coaching, or create a spectacular career."
"I know how to help you get results as quickly and efficiently as possible. I use the latest, proven tools to maximize your results — in the least amount of time necessary. Working with me is strategic, focused and effective. I've helped countless individuals and couples over the course of my long career, and I have every confidence that I can help you, too."
Jessica Small, M.A., NCC
"Hi, I'm Jessica. I am an expert marriage counselor, therapist and life coach with experience in helping individuals, families and couples create more fulfilling relationships and function at an optimum level of health and happiness. Whether to improve relationships or cope with life changes, I utilize a systems perspective to understand the complexities and strengths of my clients.
I work with couples, adolescents, and individuals who need a smart, competent, and supportive guide on their journey of personal growth and positive change. While the majority of our work together will focus on the present, I also believe past experiences influence how people behave and respond in relationships. With empathy, humor and gentle encouragement we will work together to create healthy relationships that provide fulfillment and personal satisfaction."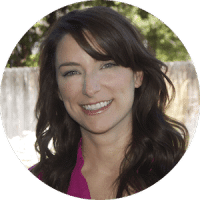 Kathleen Carroll-Stutts, M.Ed., NCC
"Hi, I'm Kathleen — a Therapist, Life Coach, Dating Coach, and Relationship Coach. It is my belief that all of us struggle with life's challenges at one time or another. At these times we can all benefit from competent support and active guidance in moving beyond these difficult times to a stronger, healthier, happier place.
Assisting couples and families in creating peace, joy, and understanding – and helping individuals in attaining the loving relationships they yearn for and deserve – is particularly meaningful to me. Through increasing self-awareness, empathy, and positive coping skills, I can help you free yourself from unproductive patterns, repair your relationships (or create new ones), recover from depression and anxiety, manage feelings of anger, set healthy boundaries, overcome shame and guilt, communicate more assertively, build a positive body image, and improve your self-esteem. Together, we will create — and attain —  manageable goals that move you toward the life and relationships you want and deserve."
Lindsay Melka, M.A., LPC, ICADC
"Hi, I'm Lindsay. I have over 10 years of experience in helping people overcome old, self limiting patterns and addictive behaviors in order to get better results in every area of their lives. I am a warm, insightful, and compassionate therapist and coach who specializes in transformational therapy and life coaching. I can help you get to the true heart of the problem, in order to discover real solutions.
Because I am both a Therapist and Coach, our work together has both depth and power. I can help you work through unfinished business from the past, as well as achieve your goals in the present. Working together, we can break unhealthy or addictive patterns, get clarity and direction, improve your relationships, conquer depression and anxiety, feel happier, find your true love, improve your self esteem, and much more. I work by helping you identify the thoughts, emotions and behaviors that may be holding you back. Then I help you harness your natural strengths and learn new skills that will help you create better outcomes.  Through our partnership, you can grow into the joyful, peaceful, confident and successful 'Best Self' you deserve to be."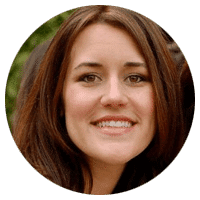 Meagan Terry, M.A., LMFT
"Hi, I'm Meagan. I'm a Licensed Marriage and Family Therapist, and I specialize in helping my clients create amazing relationships. I practice highly effective marriage counseling and relationship coaching that will help you communicate with each other, stop fighting, start understanding, and create the agreements you need for your relationship to flourish.
As a relationship expert with over eight years of experience, I can help you every stage of your relationship development: I can be your dating coach when you're looking to find "the one," help you lay the foundation for a lifetime of happiness through pre-marital counseling, make a good relationship great through relationship coaching, or heal your bond through marriage counseling. I have particular expertise in helping couples negotiate sticky situations like deciding to have children, creating blended step-families, fertility (and infertility), and learning how to parent effectively together."
We can also work together individually. I can help you rebuild your life after a break up or divorce, improve your self esteem, resolve old issues from your family of origin, and change self limiting patterns in your relationships with your significant other, your friends, your family… and with yourself."
Brenda Fahn, M.A., LMFT
"Hi, I'm Brenda. I am a Licensed Marriage and Family Therapist, Counselor and Coach with over fifteen years of experience in helping my clients strengthen their marriages, their families, and themselves. I'm here to help you enjoy your relationships with your partner and children, recover from depression and anxiety, and cultivate meaning, joy, purpose and love in your life.
I have a deep appreciation and compassion for the struggles we all go through in life– to have satisfying relationships, find meaning and purpose, and to feel good about ourselves. I have specific expertise in marriage counseling, relationship coaching and premarital counseling as well as anger management, work / life balance, working with teenagers and college age students, postpartum and infertility issues, and helping people improve their self-esteem. My approach is positive, compassionate, and focused on the solutions that will help you change your life for the better."
Schedule your free consultation session.
Help yourself to the best day and time using our online calendars below, or call the office at 720-370-1800 for personal assistance in scheduling. (We answer 24/7).
Working with us is easy. We offer sliding scale rates, evening and weekend appointments, can help you use your insurance, and conveniently located offices in Cherry Creek, in Glendale off of Colorado Boulevard, and Westminster / Broomfield just off I-36. We also offer appointments through online videoconferencing.
Cherry Creek South
720 South Colorado Blvd • Denver, CO 80246
Schedule an appointment at our Cherry Creek South location.
Schedule Now
Cherry Creek North
100 Fillmore Street • Denver, CO 80206
Schedule an appointment at our Cherry Creek North location.
Schedule Now
Westminster/Broomfield
10955 Westmoor Drive • Westminster, CO 80021
Schedule an appointment at our Westminster/Broomfield location.
Schedule Now
Busy Schedule? No Problem.
Schedule an appointment to meet online via Skype • FaceTime • Google Hangouts
Dr. Lisa's Blog & Podcast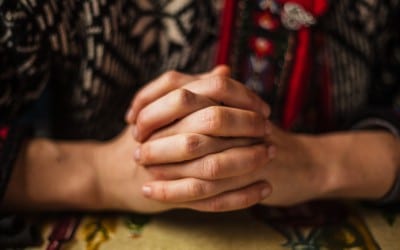 Finding forgiveness can be an essential part of the personal transformation process. Holding on to anger — either towards yourself or someone else — will only hold you back, and create more problems for you. Listen now, and learn how to forgive… and set yourself free.