Expert Marriage Counseling, Life Coaching and Therapy in Denver.
What Our Clients Say:
Thanks so much for helping us find our strong bond again. We can't tell you how much it's helped us.
If you had tried to convince me a year ago that I'd feel this happy and content now, I wouldn't have believed it!
I want to thank you from the bottom of my heart for everything.  You have made such a positive impact on my life and I am sincerely grateful.
We specialize in relationships, and everything that goes along with them. We use only effective, evidence-based marriage counseling strategies to help you create a lifetime of love. Whether you're looking to get help for your relationship, make a good relationship great, or "find the one…" we can help.
Learn More About Couples Counseling
You provided us such a safe place to be honest with ourselves and with each other, our fear of being vulnerable and weak were transformed into a feeling of opportunity to be heard. My husband and I are better friends, parents, lovers and companions than we have ever been. Former Marriage Counseling Client
You deserve to be happy. The therapists and psychologists on our team offer compassionate, effective therapy that can help you feel good again. Our positive approach to personal growth will help you develop your strengths, heal your heart, and learn how to reclaim your joy.
Learn More About Our Effective Therapy
Whether our encounters are on the phone, over email, in person, or via Skype, you created an environment where I feel comfortable, safe and valued. As a result, I learn to change the way I talk to myself and view the world, and gain the tools to "unstick" whenever I feel paralyzed. You helped me unearth happiness and contentment. It's been a consistent driving force behind my personal discovery and growth.
Former Therapy Client
Get real results, and lasting change. Our powerful, action-oriented life coaching and career coaching gives you the clarity, direction, motivation, concrete strategies, and accountability you need to climb to the top of your mountain. Discover your passion. Learn how to achieve your goals. Create the life you want.
Learn More About Life Coaching
WEEKS after seeing Dr Bobby I achieved my goal of finding a career that suits me perfectly. I'm still in disbelief of how quickly it all happened.
Former Life Coaching Client
Meet The Team
Of expert Marriage Counselors, Therapists and Life Coaches.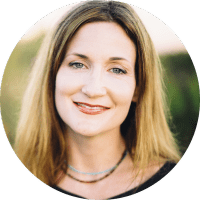 Dr. Lisa Marie Bobby, LMFT, BCC
Licensed Marriage & Family Therapist, Board Certified Life Coach. Clinical Director of Growing Self Counseling and Coaching
"Hi, I'm Dr. Lisa Bobby. I founded Growing Self Counseling and Life Coaching because I believe that you deserve to be happy, successful, and have a life full of love. My number one priority is that any therapy, life coaching or marriage counseling you get here is effective for you. That means that in addition to practical and direct guidance,  you must feel safe, respected, and understood. My hope is that the warm, non-judgmental environment of our practice  becomes the safe space where you can be vulnerable, make contact with your authentic feelings, and grow as a person."
Learn more about working with Dr. Bobby.
Jessica Small, M.A.
Marriage Counselor, Therapist and Life Coach
"Hi, I'm Jessica. 
Whether to improve relationships or cope with life changes, I utilize a systems perspective to understand the complexities and strengths of my clients. While the majority of our work together will focus on the present, I also believe past experiences influence how people behave and respond in relationships. With empathy, humor and gentle encouragement we will work together to create healthy relationships that provide fulfillment and personal satisfaction." Learn more about working with Jessica Small, M.A.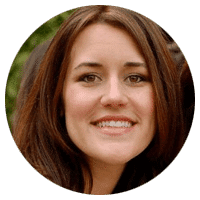 Meagan Terry, M. A.
Marriage Counselor, Therapist and Life Coach
"Hi, I'm Meagan. I'm a marriage counselor, therapist and life coach. Working with me
 is all about you – your pace, your goals, your future. As a marriage counselor and certified Emotional Intelligence Coach, I specialize in helping couples connect. I have lots of experience in coaching professionals to achieve their goals, and helping my therapy clients make positive changes. I have a powerful, focused approach to therapy and make sure that everything we do in our sessions is working to help you get where you want to go in your relationships, your career, and your life." Learn more about working with Megan Terry, M.A.
Stephanie Sindt Egan
Career Coach and Life Coach
"Hi, I'm Stephanie. I specialize in Coaching — especially Career Coaching. My background is in Human Resources and I have worked for large companies, multilingual international companies and small businesses.  I know what it takes to get clarity about what you want, and to create an amazing career — or make other big changes. I love helping my clients with time management and personal productivity. I'm also a certified Myers-Briggs Type Indicator Practitioner, and use this tool plus a variety of other assessments to help my clients get direction. As a Career Coach, Life Coach and overall "change agent" I offer strategic, practical help to turn your dreams into your reality." Learn more about coaching with Stephanie Sindt Egan.
Dr. Desi Harless, Licensed Psychologist
Psychologist and Marriage Counselor
"Hi, I'm Desi. I specialize in helping people find peace in the present through evidence-based approaches like Mindfulness Training and Cognitive-Behavioral Therapy. I am a licensed psychologist who received my PhD in Counseling Psychology from Oklahoma State University, where I also earned my Master's in Community Counseling. I believe that people have a natural propensity towards growth and self-discovery. I help my clients discover their values, emotional triggers, goals… and then learn how to put all the pieces together to create a happier reality."
Learn more about working with Dr. Desi Harless.
Dr. Lisa's Blog & Podcast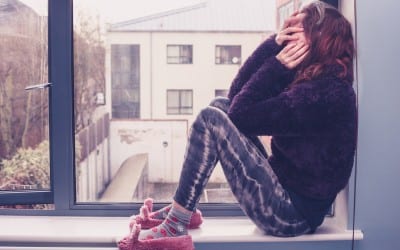 How to "Get Over It" Every one likes to toss around the phrase, "Get Over It." If you've been going through the pain of a loss you may desperately want to "Get Over It." But how does one actually accomplish such a thing?...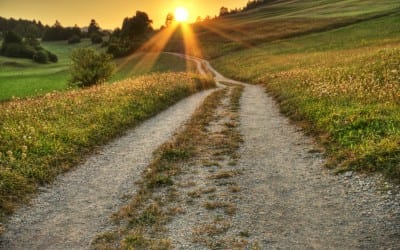 Could there be one strategy, one personal practice to focus on that will unlock the doors to Love, Happiness and Success? If so, it's name is Grit. Learn how to cultivate the Grit and Self Control, and start making things happen.
If there is, it's name is Grit.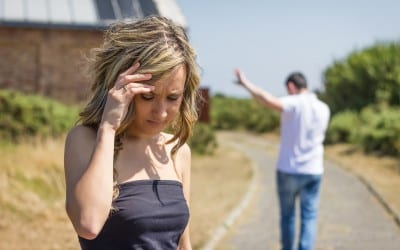 Couples can fight, disagree, be very different — and still have fantastic relationships. But there are a few certain kinds of mistakes that can take down a marriage pretty quick. Because having a great marriage isn't necessarily about solving problems as much as it is about having a solid foundation of emotional connection. If you are making mistakes that damage that connection… look out.
Let's get to know each other.
Growing Self Counseling & Life Coaching has Locations in Denver and Westminster / Broomfield. We also offer appointments online via Skype & FaceTime.
Cherry Creek Office
100 Fillmore Street • Denver, CO 80206
North Metro Office
10955 Westmoor Drive • Westminster, CO 80021
Busy Schedule? No Problem.
Schedule an appointment to meet online via Skype • FaceTime • Google Hangouts