We're Here
To Help You Grow.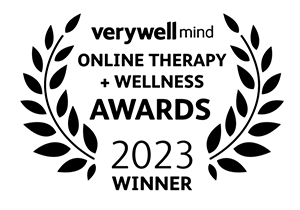 Empowering Therapy & Coaching for Personal Growth
Grow Into Your Best Self
When you have the motivation to grow and evolve, we have the expertise to guide you on your journey towards real and lasting change. Our approach is positive, empowering, and effective.
You Deserve The Best
Working with us moves you forward. Our carefully vetted, highly qualified experts use only evidence-based approaches — the gold standard in personal growth, professional development, and relationship repair.
Welcome To Growing Self Counseling & Coaching
Dr. Lisa Marie Bobby
Founder of
Growing Self Counseling & Coaching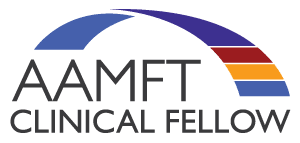 About Me, and My Journey
I'm a fellow traveler on a journey of growth. Just like you, I've had to grow and evolve throughout my life. Through my own life experiences, including ones that didn't feel like "growth" at the time (they just felt awful), and with support, I eventually got clarity about who I am, the lessons I've learned, what I have to offer, and what was meaningful to me.
I realized that I am a lifelong learner. I love growth, in all its mysterious forms, and I love creativity. I love to write and make things. I love being a wife and a mom, a sister, an "auntie" and a friend. But the biggest breakthrough came when I realized I am a helper.
Personally, I love nothing more than showing up with a pot of soup, sending surprise gifts just because, or helping others with whatever they need. (Even as I write these words, I'm slightly sleep deprived because I worked with my teenage son late into the night making sushi rolls for his school's bake sale — long story.) These are the things that bring me joy.
I did not know how to translate these things into a career though. When I was younger, I floated around for a while trying to figure out what I was meant to do. After getting a few not-so-subtle nudges from the universe, I realized the thing that felt most meaningful to me was to be of service to others — and that the convergence of my interests, personality, and abilities might make me useful as a counselor.
So, off I went to counseling school, eventually becoming a marriage and family therapist, a licensed psychologist, a board-certified coach, and the founder of Growing Self.
In doing so, I found my purpose and my place — and it is to be of service to you.
I am happy to share more about myself, the evolution of Growing Self, and what we're all about if you're interested in learning more about us. (Tap the accordion for the whole story).
But otherwise, I think we should talk about what we can do for you…
We Are All Here For You
If you're ready to grow and make positive changes in yourself, your life, your career, or your relationships… you're in the right place. Growing Self is a collective of talented, highly educated, and genuinely effective therapists who specialize in either couples counseling or career coaching, and who offer coaching services in addition to therapy. Our approach is positive and productive.
We specialize in "love, happiness, and success" and are here to help you build healthy relationships through every stage of life, achieve personal growth that leads to authentic happiness, and find success in a career that feels positive and fulfilling — and that allows you to share your gifts with the world.
We offer a variety of services designed to help you achieve personal growth, healthy relationships, and professional growth.
Love: Our services include marriage counseling, couples therapy, relationship coaching, premarital counseling, dating coaching, and more.
Happiness: We provide growth-oriented therapy and life coaching, divorce counseling and breakup recovery coaching, and emotional intelligence coaching.
Success: We specialize in growth oriented, values based career coaching and counseling, leadership coaching, and emotional intelligence in the workplace.
We use evidence-based practices that are shown by research to be the most effective ways of helping you make real and lasting positive change in yourself, your relationships, and your career.
We Bring You The Best
We bring you the best because you deserve the best.
It is a core value of this practice to be a trustworthy and genuinely effective partner in your growth. We understand that reaching out for help is a big deal. Sometimes you only get one chance, especially if you're at a major crossroads. (Common with couples on the brink of divorce or for people evaluating a major career change).
Connecting with the right therapist or coach — one truly competent to help you — makes all the difference. It's priceless. It can change the trajectory of your life.
Growing Self is an ethical, values-based organization that prioritizes well-being above all else. Especially in this age of for-profit, non-accredited online counseling schools, we carefully vet prospective therapists interested in joining our group practice to ensure that they have the talent, education, skill-set, and compassionate personality necessary to be truly helpful to you.
Support For Your Growth
We are here to support your growth in every way — whether or not you become our client.
The clinicians on our team are not just smart and competent, they are incredibly generous. They have written tons of articles with their expert advice for our blog, and many of them have participated on the Love, Happiness and Success Podcast, providing truly helpful information to our listeners. Please visit our blog + podcast page to explore the advice collections most relevant to you.
In addition to our private counseling and coaching services, we have free learning activities, like our "how healthy is your relationship quiz," online courses, groups, and even a live premarital course. Additionally, we have a whole library of articles and resources devoted to your education around therapy and coaching services to help you become informed and make empowered decisions about the right path for you.
I'm so glad you've found us and have given us the opportunity to support you on your journey of growth and change – either through this website or through a personal relationship with a coach or counselor. You deserve all the love, happiness and success in the world. We are honored to help you create it.
With love and respect,
Dr. Lisa Marie Bobby
Growing Self: Exactly What You Need
We're Affordable
We offer affordable classes, in addition to private counseling and coaching.
In certain circumstances, we can help you use your insurance.
We're Easy
We have convenient office locations across the Denver Metro area.
We're available by online video across the US & internationally.
We offer early morning, evening, and weekend appointment options.
We're Effective
Our experts have Master's Degrees and/or Doctorates, and years of experience.
We utilize only evidence-based strategies.
We specialize in strategic, productive counseling and coaching.
When You're Ready, We're Here.
Meet Our Team of Experts • Choose The One That's Right For You
Below, you'll find information about everyone on our team.
If you'd like to meet with one of them for a first, free consultation session or get recommendations about which expert would be a good fit for you, start here.
Questions? Start a chat or call us anytime. We are happy to talk with you, and we always answer.
Ready to Grow?
Begin With a Free Consultation.