Premarital Counseling For a Lifetime of Love
Denver • Broomfield • DTC • Online Across the Us & Internationally
Planning a Wedding? Ask a Wedding Expert!
Premarital Counseling Questions? We Have Answers.
By Dr. Lisa Marie Bobby, Founder of Growing Self Counseling & Coaching
Curious to know what to expect in premarital counseling? Or how much premarital counseling costs? Or whether you can do premarital counseling online? Or even why premarital counseling is important? You're in the right place, and I'll answer all of your questions.
But first, allow me a moment to tell you a little bit about why we put SO much energy and effort into premarital counseling here at Growing Self. It's because we're marriage counselors, and we see what happens to couples who don't get premarital counseling.
I cannot even begin to describe how terrible it feels, as a marriage counselor, to sit with a couple whose marriage is now broken beyond repair. How agonizing it is to try and help people make terrible decisions about custody, or accept seeing their precious children only a few days a week. Or to sit with a heartbroken person as they grieve their dreams for their life, and try to wrap their heads around rebuilding. It's horrible. It's horrible for our clients, but as human beings, we marriage counselors are affected too. Through this heart-wrenching work, I accidentally (and unfortunately) became something of a breakup expert.
But really I don't want to be a breakup expert. In fact, because I know so much about breakups and how terrible they are for all involved, I am personally on a mission to save as many couples, and as many families as I can from the tragedy of divorce. I don't want to meet with desperate couples for Hail Mary marriage counseling. I would much, much rather put all that energy into educating young couples and families about how to prevent problems and keep their love strong so that they never darken my door.
So here we are.
I want you to be the strong, happy couple that raises beautiful, well-adjusted children who go on to make the world a better place. I want you to still like each other fifteen years from now. I want you leave any future "touch up" marriage counseling sessions laughing and holding hands. That is why, in my practice, we have doubled down on premarital counseling services over the years. We have many opportunities for you to do premarital counseling with us, including our Lifetime of Love premarital class, our "I DO!" premarital program, and private premarital counseling. 
I hope you take advantage of at least one of them, and I hope that having your questions about premarital counseling answered helps motivate you to follow through.
With love and respect,
Answers to Your Premarital Counseling Questions
WHAT TO EXPECT IN PREMARITAL COUNSELING?
Good, evidence based premarital counseling generally starts with an assessment. There are various ways to do this. Sometimes you'll take an online quiz to determine your strengths and growth areas. Some premarital counselors prefer to interview you both to get an idea of your strengths and opportunities. Once that is mapped out…. Read more
HOW MUCH DOES PREMARITAL COUNSELING COST?
The cost of high-quality premarital counseling can vary depending on who you see, how many sessions you require, and the format you choose. If you're on a budget and looking for basic instruction on communication skills, getting on the same page around finances, priorities, etc. you may consider a class format. Classes tend to be most affordable and usually cost around…. Read more
CAN WE DO PREMARITAL COUNSELING ONLINE?
Online premarital counseling can be very effective and helpful for many couples. This is especially true for long-distance couples, couples in rural areas, couples who travel, and very busy professionals who would find it difficult (or impossible) to attend sessions otherwise. However, there are situations where online premarital counseling may not be a good idea… Read more
IS THERE SECULAR, NON-RELIGIOUS PREMARITAL COUNSELING?
While the vast majority of people who engage in premarital counseling do so as a requirement of their religious organization, it is also unfortunately true that doing a worksheet or meeting a couple of times with a pastor is not sufficient to actually equip couples with the relationship skills necessary to manage inevitable conflict, communicate well under stress, and… Read more
Meet Our Team
Of Premarital Counseling Experts
Jessica Small, M.A., LMFT
Jessica Small is a Licensed Marriage and Family Therapist premarital counselor with years of experience in helping couples identify their strengths, pinpoint potential problem areas, and resolve issues before they start. She leads our "I DO!" premarital program.
Meagan Terry is a Licensed Marriage and Family therapist, and a relationship expert. She specializes in helping couples communicate, keep their love strong, and create healthy, happy families. She teaches our "Lifetime of Love" premarital and relationship class.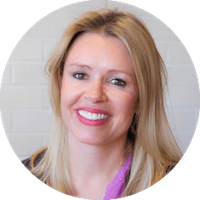 Brenda Fahn is a Licensed Marriage and Family Therapist with over 15 years of experience in helping couples and families thrive. She is a certified Prepare-Enrich premarital counselor, and also teaches our "Lifetime of Love" premarital and relationship class.
Best Yet? We're Easy To Work With.
We're Convenient
Day, evening & weekend appointments.
We have convenient office locations across the Denver Metro area in Denver / Cherry Creek, Broomfield, and Denver Tech Center.
Travel? Busy schedule?  We offer online premarital counseling too.
Easy online scheduling, or call our 24/7 receptionist for live help.
We're Affordable
Our effective approach gets you results in fewer sessions
Our rates are reasonable, and we have sliding scale options
We offer cost-effective classes, or structured programs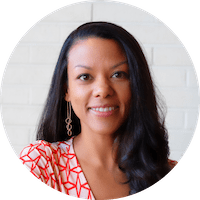 Tammy Gaiter
Client Services Team
More Questions? Call Anytime.
If you have more questions about premarital counseling at Growing Self, would like to get matched with a premarital counselor, or would like help enrolling in one of our premarital counseling programs, call anytime.
Call or email to connect with our caring client services team. We answer 24/7.