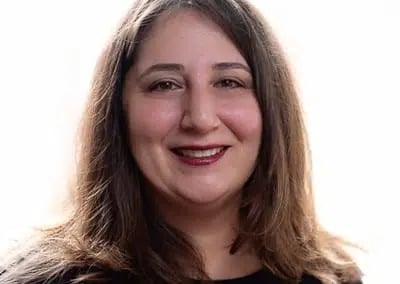 Tania C.
MBA, M.A.
International Love, Life, & Career Coach
"I have difficulty expressing my emotions and she really kept me honest about do so, and searching deeper for what I am feeling."
- Life Coaching Client
Coach Overview
Tania is a relationship and career specialist with an M.A. in clinical psychology and an M.B.A. in global business and marketing. She has specific training in providing relationship coaching, mindfulness coaching, career coaching, executive coaching, dating coaching, and life coaching. Tania is passionate about helping clients strengthen their connection within themselves and integrate their wholeness into more fulfilling personal and professional lives. She is known for seeing the love and joy that's possible for you, and your relationships, even through your darkest days.
Her work is focused on enabling you to create and maintain passionate and fulfilling relationships while continuing to thrive in your career. With over a decade of experience working with couples on their relationships, as well as with individuals on existential matters related to identity, spirituality and finding purpose and meaning in their personal and professional lives, Tania can help you see the love and joy that's possible for you, and for your relationships, even through your darkest days.
She uses an experiential approach to help clients create deep and meaningful change. Her warm and loving delivery helps you mindfully and somatically connect to your essence and create the transformation you seek. Her specialty is helping you create happiness and success in all areas of your life.
Positive Relationship Coaching
As a relationship coach and dating coach, Tania is well versed in multicultural family dynamics, enhancing communication, establishing ethical non-monogamous dynamics, fostering deep and transformative connections, and improving intimacy.
She can also help you decide whether to move forward or end a relationship and, if so, help you transition through your breakup process so that you can separate mindfully.
Career Coaching and Executive Coaching
As a career coach and executive coach, Tania has years of experience in helping clients overcome professional obstacles related to leadership, decision making, problem-solving, listening, communication, change management, burnout, non-productive behavior, and conflict in the workplace.
She specializes in helping you reinvent yourself and your career during times of transition, whether exploring new career opportunities or achieving at the highest level of your potential in your current role.
Coaching Clientele
Tania's clients include individuals on the path of personal growth, couples hoping to improve their relationships, as well as C-suite executives, university professors, mothers, entrepreneurs, and Olympic athletes across North America, Europe, and the Middle East.
In addition to being a serial entrepreneur, she has also spent over a decade working for Fortune 500 companies around the world and has a first-hand understanding of the personal challenges executives and entrepreneurs face while juggling their professional demands and responsibilities.
Whether assisting you in your personal or professional life, Tania's life's purpose is to help you find and create meaning in yours so you can thrive in love, life, and your profession.
About Tania
Tania's master's degree in clinical psychology is from Columbia University. She obtained her M.B.A. from Pepperdine University with training at the Copenhagen Business School, and her bachelor of arts is from McGill University.
Her couples and family training is through the Ackerman Institute for the Family in New York, NY. She is a certified life and relationship coach.
Tania is a "citizen of the world," having lived and worked in nine countries, including the United Arab Emirates, Lebanon, Belgium, Denmark, Bahrain, and Canada. She is fluent in both English and Arabic.
Schedule with Tania