This Group is Currently Full
If you would like to be notified when space is available for our next group, please email us and we'll let you know when you can join. Space is limited and waitlist participants will have first access to enrollment. We appreciate your interest and are here to help answer any questions that you may have! Feel free to email us at hello@growingself.com or call our office at (720) 370-1800.
Online Breakup Support Group • Online Divorce Support Group
Our Breakup Support Group Helps You
Heal, Grow, and Move On
Going through a traumatic breakup or divorce is one of the most difficult, painful things any of us experience. One of the hardest parts is the feeling of isolation many people going through bad breakups feel.
Of course, friends and family care, but they often don't know how to help you. They say, "Time heals," or "There are more fish in the sea," or "They weren't good enough for you anyway." They don't understand that you can't stop thinking about your Ex, that you're consumed with complicated feelings, and that it feels impossible to move on, even though you want to.
For years, we have specialized in breakup counseling and have offered many services to support you in your quest for peace and healing after a breakup, including private breakup counseling and coaching, an online breakup recovery class, and Dr. Lisa Marie Bobby's groundbreaking book, "Exaholics: Breaking Your Addiction To An Ex Love."
We're so pleased to now be offering an intimate, online breakup support group. Whether you're going through a breakup or a difficult divorce, this group provides compassionate support that helps you move forward. Every week you can connect online with a caring expert breakup recovery coach and a supportive group of people who really get what you're going through. You'll have the opportunity to talk through challenging feelings, get support and advice from your group, and expert guidance to help you heal.
In addition to each powerful group experience, you'll also get strategic homework assignments that will keep you moving forward between your sessions. Our convenient online video format lets you meet with the group from the privacy of your own home, wherever in the world you are. Best yet, this growth experience is a fraction of the cost of private breakup counseling or coaching.
We know this hurts, and we're here to help. You're not alone. Enroll in our online breakup support group, and let the healing begin.
Our Online Breakup Support Group Helps You:
Feel Connected and Supported
Process Complicated Feelings
Develop Healthy New Relationships
Gain Self-Awareness
Release Anger, Guilt and Shame
Stop Obsessing About Your Ex
Understand Why Your Breakup Happened
Get Closure After a Breakup
Start Rebuilding After a Breakup or Divorce
Listen and Learn
Give and Receive Support
Heal and Grow
Let Go, and Move On
Meet Your Online Breakup Support Group Facilitator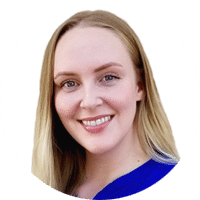 Kensington Osmond, M.S., LAMFT, MFTC
Kensington is a compassionate and effective therapist as well as a divorce and breakup recovery coach.
Kensington's background is in couples and family therapy. She has extensive knowledge of how to help people not just heal and grow after loss, but also how to create healthy and sustainable relationships in the future. 
Kensington is an experienced divorce and breakup support group facilitator and she's here to help you navigate your journey of growth and healing, with heart.
Breakup Support Group: The Details
This breakup support group meets on Thursdays at 6pm MT
This group is currently enrolling, but caps at 6 members. Only a few spots are left!
Each group is between 60 & 90 minutes
This group is affordable: Only $40 per session.
This breakup support group meets by confidential online video.
In addition to your group sessions you'll have access to our private breakup recovery Facebook group for 24/7 support and community.
We Specialize in Breakup Recovery Counseling
Why choose Growing Self for support in your breakup or divorce recovery? It's because we are experts in helping people move past breakups, rebuild after divorce, heal their broken hearts, and start healthy new chapters in their lives. 
Our approach breakup recovery counseling and therapy divorce recovery is comprehensive, and evidence-based. If you enroll in our divorce recovery / breakup recovery group you'll have access to not just the group, but all the tools, resources and strategies that we have to offer.  
Divorce Recovery and Breakup Recovery Research
Our founder and clinical director, Dr. Lisa Marie Bobby, is the author of the groundbreaking breakup book, "Exaholics: Breaking Your Addiction to an Ex Love." Through years of research and years of clinical experience, she developed a novel approach to helping people break their attachments to old relationships, and rebuild their lives. Those are the skills and strategies our compassionate breakup counselors and coaches share with you in private counseling and coaching sessions. 
Similarly, what you'll learn and do in our online breakup support group is also based on the science of breakup recovery. That's what makes our groups so effective. You're not just "processing" rehashing the past. Our groups give you evidence based strategies to understand your divorce or breakup, and release your attachment to your Ex. 
Even better, you'll learn how to use your divorce or breakup to understand your patterns in relationships and gain vital new relationship skills that will set you up for future relationship success. 
Time and time again, our divorce and breakup recovery clients say things like, "My divorce was a terrible experience but in retrospect I'm so  glad it happened. Going through that experience allowed me to learn and grow in a way that I wouldn't have otherwise, and now I feel ready to create the genuinely healthy, happy relationship I've always wanted."   
We want that for you, too!  
Divorce Recovery and Breakup Recovery Program
In addition to her breakup book, Dr. Bobby also developed an online breakup recovery program called "Heal Your Broken Heart." This self-paced class consists of six video "sessions" with her, plus strategic exercises and assignments to help you heal from heartbreak. This class is a meaningful, affordable alternative to private breakup counseling or coaching that makes healing from heartbreak accessible to everyone.  
While you're certainly welcome to take our online breakup recovery program on your own, many of our clients find that in addition to the content of the breakup recovery classes themselves (which is powerful!) it's also really helpful to have a space to talk about their unique experiences, and get feed back and insight into their situation.
Taking our online breakup recovery program in addition to our breakup support group (and/or private breakup recovery coaching) gives you the best of everything:
Information, action-oriented homework and healing assignments that help you understand how to heal from a breakup.
Feedback, insight, and recommendations from a breakup recovery coach
Support to heal and grow in a community
The opportunity to develop healthy, new relationships with people who understand what you're going through

 
Private 
Divorce Recovery and Breakup Recovery Facebook Group
In addition to your online breakup recovery group meetings that are structured and facilitated by a breakup recovery coach, you'll also have access to our private breakup and divorce recovery Facebook group. 
Our private breakup support group on Facebook is a free group and supportive space for you to connect with others who are seeking to heal after a breakup. Share ideas, give and receive support, and be an ongoing part of our community.  
Divorce Recovery and Breakup Recovery Podcast and Blog
Besides our supportive breakup recovery services, you also have access to tons of free breakup advice on GrowingSelf.com. Check out our blog for helpful articles about moving on after a breakup, as well as the breakup-themed episodes of the Love, Happiness and Success Podcast.  
In addition to having access to our vast library of breakup recovery podcasts, divorce recovery podcasts, expert advice on how to rebuild after a breakup or divorce, and down to earth articles on everything from how to stop obsessing over your Ex, how to cope when your Ex is moving on, and how to heal your self esteem after a breakup, you'll be the first to get new breakup recovery advice as soon as it's available.
Private Coaching and Therapy For Divorce Recovery and Breakup Recovery
In addition to our divorce and breakup support group, divorce and breakup recovery program, divorce and breakup recovery podcasts and articles, and our Facebook group we're always here to offer private coaching or therapy for divorce recovery and breakup recovery. This is a one-on-one relationship with your very own breakup recovery coach to talk through your feelings, get insight into your patterns, and get new awareness about yourself so that you can heal after a breakup and move on with your life. 
You can do private breakup recovery coaching sessions with your breakup support group facilitator, or you can work with one of the other amazing breakup recovery coaches on our team. 
If you're going through a hard breakup or divorce, we're all here for you.