Not Accepting New Members
This group is not accepting new members at this time. If you would like to be notified when space is available please email us and we'll let you know when you can join.
Online Breakup Support Group • Online Divorce Support Group
Support To Heal, Grow, and Move On
Going through a traumatic breakup or divorce is one of the most difficult, painful things any of us experience. One of the hardest parts is the feeling of isolation many people going through bad breakups feel.
Of course, friends and family care, but they often don't know how to help you. They say, "Time heals," or "There are more fish in the sea," or "They weren't good enough for you anyway." They don't understand that you can't stop thinking about your Ex, that you're consumed with complicated feelings, and that it feels impossible to move on, even though you want to.
For years, we have specialized in breakup counseling and have offered many services to support you in your quest for peace and healing after a breakup, including private breakup counseling and coaching, an online breakup recovery class, and Dr. Lisa Marie Bobby's groundbreaking book, "Exaholics: Breaking Your Addiction To An Ex Love."
We're so pleased to now be offering an intimate, online breakup support group. Whether you're going through a breakup or a difficult divorce, this group provides compassionate support that helps you move forward. Every week you can connect online with a caring expert breakup recovery coach and a supportive group of people who really get what you're going through. You'll have the opportunity to talk through challenging feelings, get support and advice from your group, and expert guidance to help you heal.
In addition to each powerful group experience, you'll also get strategic homework assignments that will keep you moving forward between your sessions. Our convenient online video format lets you meet with the group from the privacy of your own home, wherever in the world you are. Best yet, this growth experience is a fraction of the cost of private breakup counseling or coaching.
We know this hurts, and we're here to help. You're not alone. Enroll in our online breakup support group, and let the healing begin.
Our Online Breakup Support Group Helps You:
Feel Connected and Supported
Process Complicated Feelings
Develop Healthy New Relationships
Gain Self-Awareness
Release Anger, Guilt and Shame
Get Closure After a Breakup
Start Rebuilding After a Breakup or Divorce
Listen and Learn
Give and Receive Support
Heal and Grow
Meet Your Online Breakup Support Group Facilitator
Sonya Jensen, M.A., LMFT
Sonya is a licensed marriage and family therapist, as well as a life coach who specializes in transformational counseling and coaching. Sonya has extensive experience in helping people recover from difficult life experiences, move through grief and loss, reconnect with themselves, and move forward confidently into a positive new chapter.
Sonya's warm, supportive and helpful style will help you feel safe, comfortable, and understood, while you gain the tools and experiences that will help you heal and grow.
This group is available from Monday March 4th from 6pm - 7:30pm Mountain Time
This group is ongoing. You can begin any time on or after the launch date.
Each group is approximately 90 minutes
This affordable group is a fraction of the cost of private counseling or coaching at only $159 / 4 wks. (About $40 per group).
Your group meets by confidential online video, so join from wherever in the world you are
Easy online enrollment. Start with four weeks, and continue if it's working for you. (We bet it will).
We Specialize in Breakup Recovery
Why choose Growing Self for support in your breakup or divorce recovery? It's because we are experts in helping people move past breakups, rebuild after divorce, heal their broken hearts, and start healthy new chapters in their lives.
Our founder and clinical director, Dr. Lisa Marie Bobby, is the author of the groundbreaking breakup book, "Exaholics: Breaking Your Addiction to an Ex Love." Through years of research and years of clinical experience, she developed a novel approach to helping people break their attachments to old relationships, and rebuild their lives. Those are the skills and strategies our compassionate breakup counselors and coaches share with you in private counseling and coaching sessions.
In addition to her breakup book, Dr. Bobby also developed an online breakup recovery program called "Heal Your Broken Heart." This self-paced class consists of six video "sessions" with her, plus strategic exercises and assignments to help you heal from heartbreak. This class is a meaningful, affordable alternative to private breakup counseling or coaching that makes healing from heartbreak accessible to everyone.
Besides our supportive breakup recovery services, you also have access to tons of free breakup advice on GrowingSelf.com. Check out our blog for helpful articles about moving on after a breakup, as well as the breakup-themed episodes of the Love, Happiness and Success Podcast.
If you're going through a hard breakup or divorce, we're here for you.
Get the Breakup Recovery Book
Get The Online Breakup Recovery Program
Free Breakup Advice on the Blog and Podcast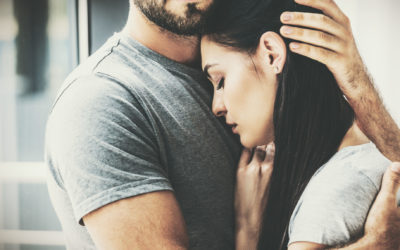 Breaking up is always hard to do, but especially when you care very much for your person and don't want to hurt them. Learn how to use compassionate honesty to liberate both of you, on this edition of the Love, Happiness and Success Podcast.
read more