Grow With Us: Join Our Team.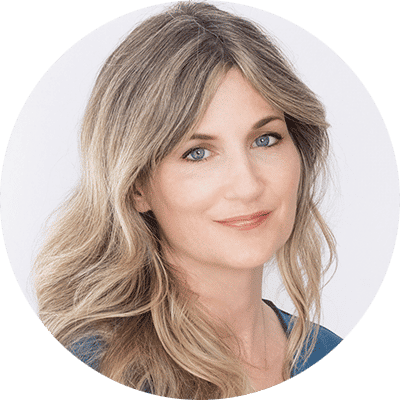 Private Practice Therapist Opportunities
Do you have a genuine heart for helping great people create love, happiness and success? Are you seeking a "professional home" in a supportive, positive, and energizing group private practice? If so, Growing Self Counseling and Coaching may be a wonderful fit for you. Our private practice is growing, and we have therapist opportunities for relationship experts and career experts with strong skills in evidence-based approaches.
Our private practice specializes in providing excellent, evidence-based coaching & counseling services to motivated clients who have a desire for improved relationships, personal growth, or professional development. Our specialties include:
Couples Counseling and Coaching
Growth-Oriented Therapy and Life Coaching
Career Counseling and Professional Development Coaching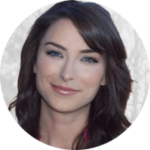 "I have to pinch myself sometimes, that I have been so successful in doing the work I love every day. This is a dream job, and I feel so lucky to be part of this group."
Kathleen C., M.Ed., N.C.C., LPC
— With Growing Self Since 2015
About Growing Self
Growing Self Counseling and Coaching is a positive, ethical, mission-driven group private practice that fosters health, wellness, and growth in our clinicians, as well as in our clients. We are a collective of passionate and caring professionals who value providing meaningful services to our clients and creating a positive, supportive, and growth-oriented community with each other.
Our practice was founded in 2005 in Denver, Colorado, and has offered both in-person and online counseling and coaching services since 2010. We have several office locations in Colorado and have a strong presence across the US and internationally through online video. Learn more about Growing Self, Dr. Lisa Marie Bobby, and our community of experts here.
Our group practice model is designed to make it easy for private practitioners to flourish and thrive doing the work that they love. This has resulted in our practice growing naturally and organically. We have a high demand for our services and have opportunities for well-qualified couples counselors and career counselors who specialize in our core services.
Why Join Growing Self?
Growing Self is devoted to happy, healthy helpers. We are all about showing up authentically and generously for our clients and have the same attitude towards our colleagues. We strive to create an environment where team members experience freedom, flexibility, and easy prosperity. We offer a range of services aimed at helping our team members flourish and thrive, both professionally and personally. Partnering with Growing Self allows you to have a joyful experience in your chosen profession.
The suite of services we provide our practitioners includes, but is not limited to:
Effective marketing that brings you a steady stream of your ideal clients,
Highly responsive and individualized administrative support, billing and accounting services,
Your HIPAA-compliant operating systems and tech support,
Individual and group case consultation opportunities,
1:1 support to provide "private practice success coaching,"
Support for your professional development goals,
Community engagement opportunities include a variety of groups for both personal wellbeing and professional growth,
Continuing education opportunities and team trainings,
Access to a variety of wellness activities,
Group and individual supervision options,
Help with original and reciprocal licensure attainment,
Support and encouragement for healthy boundaries and self-care,
Help attaining financial prosperity in private practice,
And more.
Partners of our practice typically generate income much higher than the industry standard. Advanced clinicians with a full caseload (around 24 client sessions per week) can expect to easily make over 100k per year — often more. As independent partners of our group practice, clinicians create their own schedules and take unlimited time off, in order to prioritize their work-life balance and own self-care.
Our goal is for you to love this group as much as we do, and feel valued, appreciated, and excited about practicing your craft every day. If you are looking to be a part of a vibrant private practice, we'd love to meet you!
Role Summary
Available Positions: Because of our practice focus, our opportunities are limited to providers with extensive training and experience in either couples and family therapy or career counseling and professional development. We are currently seeking to partner with Marriage & Family Therapists and Career Counselors who are comfortable utilizing positive, productive, and evidence-based approaches to counseling and coaching that lead to real and lasting change in clients.
Type of Role: Fully Remote, Full-Time Independent Contracted Therapist/Coach of a Group Private Practice (working with around 16-25 clients per week).
Compensation: Depending on experience, clinicians in our practice can expect to earn between $88,000-$134,000 per year, with a "full-time" caseload of around 24 clients per week.
"I feel very lucky to have found Growing Self. They provide a very supportive work environment. I am able to voice my thoughts or concerns. They take care of all the pieces of being a therapist that are not my strong suit—marketing, billing, and building a community of resources. It has allowed me to focus on what I love—my clients and becoming a better clinician."
Brenda F., M.A., LMFT
— With Growing Self Since 2015
Professional Qualifications
Minimum Qualifications for Marriage & Family Therapists
Are licensed, or eligible for licensure, as a Marriage and Family Therapist
Have a Master's or Doctoral degree in Marriage and Family Therapy or MFT emphasis (ideally from a COAMFTE, CACREP, or APA accredited university)
Have experience providing counseling services to couples and individuals utilizing evidence-based, systemic approaches
Have either understanding of, or willingness to learn, best practices in relationship coaching
Minimum Qualifications for Career Counselors
Are licensed or eligible for licensure as a Licensed Professional Counselor or Clinical Mental Health Counselor
Have a Master's or Doctoral degree in Career Development, or a Master's in Counseling Psychology (ideally from a CACREP, or APA accredited university), and/or significant post-graduate training and experience in career development or other areas relevant to our clients' needs
Have experience providing career counseling and individual counseling services utilizing evidence-based approaches
Have either an understanding of, or willingness to learn, best practices in career coaching and life coaching
Competencies/Knowledge, Skills, and Abilities
Possess general practitioner abilities to assess and effectively help clients with a wide variety of presenting concerns
Have competence and comfort with technology
Have excellent relationship-building skills, communication skills, and professionalism
Strong organizational and time management skills
Committed to continuing education and professional development opportunities
Have the ability (and desire) to work independently, but also seek support and consultation when needed
Desired Qualifications
Specialty certification in Couples Therapy Modality (such as EFT, Gottman, etc.)
Coach training and/or certification (we provide training in this area)
Sex Therapy training and/or AASECT certification
"Growing Self has allowed me to work in a private practice setting while still supporting my need for community and a network of other therapists. Having access to the other amazing and talented clinicians in this group has been invaluable in my own growth. Growing Self has allowed me to focus on what I truly love, which is being in session with my clients, without feeling bogged down by the administrative side of running a practice. I have loved being a part of this practice over the past 6 years!"
Jessica S., M.A., LMFT
— with Growing Self since 2014
Are We a Match?
Our collective is all about amazing people – we carefully vet every clinician interested in joining our group practice, in ensuring that our practitioners are the best of the best. We only invite practitioners who have robust education, credentials, and work experience in utilizing evidence-based approaches to counseling and coaching. Our key priority is people, and ensuring that our clients and our clinicians have an incredibly positive experience with us!
If this sounds like you, please get in touch! The first step to connecting with us is to let us know about you and your professional experiences through our online form below. You will also be invited to upload your CV or Resume and a Cover Letter.
The process will take around 15-20 minutes to complete. We look forward to hearing from you!
With gratitude,
– Dr. Lisa Marie Bobby and The Growing Self Team