Breakup Therapy
How to Get Over a Breakup
How to Heal After a Breakup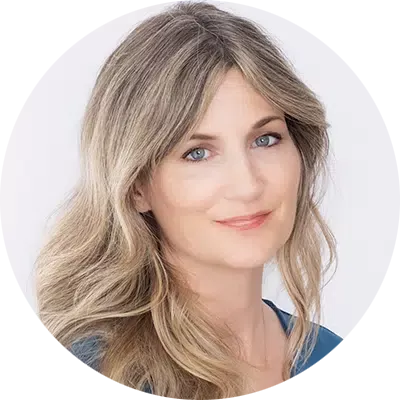 As a breakup recovery coach and therapist specializing in breakup therapy to help people heal from heartbreak and recover after traumatic breakups… I get a lot of questions.
"Dr. Lisa, how can I get over a breakup? I need to let this relationship go, but I can't. Can I get back with my Ex? I can't stop thinking about my Ex. I follow them on social media and it's killing me. I want to contact my Ex, but know I shouldn't. Why am I obsessing about my Ex moving on? Can you be friends with your Ex? How do I get over a broken heart? Please help."
Can you relate?
How To Get Over a Heartbreak
Getting Over a Breakup
Here's the truth: Whether or not people talk about it when it happens to them, nobody can just "get over a breakup." Nobody just "moves on."
The toxic myth is that you can and you should. Believing that you should somehow be able to get over your Ex and move on makes you feel broken when you can't.

You're not broken, and there is nothing wrong with you. Like everyone else in this situation, you just need the support and guidance of an effective breakup therapist who can help you repair your self-esteem and heal.
Why Can't I Get Over My Ex?
Human attachment bonds are powerful, and they don't just disappear because we want them to. In fact, having strong and enduring attachments to other people is a sign of wellness.
So if you came here seeking the answer to the question, "How do I get over a breakup?" Here's the best breakup advice I have: Getting over a breakup is not an event — it's an active recovery process that happens in stages over time.

But also know that time alone does not heal a broken heart. People can get stuck. Partnering with a trustworthy breakup therapist who understands the science of attachment can move you forward through the stages of healing.
Expert Break Up Therapy
& Breakup Coaching
You can find thousands of self-proclaimed "breakup coaches" on TikTok, but working with a real breakup therapist is an entirely different experience.
The breakup therapists at Growing Self are marriage and family therapists — true relationship experts with advanced degrees and years of experience in helping people achieve personal growth and healthy relationships.
Traditional therapy can keep you stuck after a bad breakup because most therapists don't know how to help you. Our breakup recovery and divorce recovery therapists use evidence-based approaches to breakup recovery based on the science of attachment.
Our unique insight and specialization help you break free emotionally so that you can heal, grow, and move on into a bright new future.
Ready to Grow?
Begin With a Free Consultation.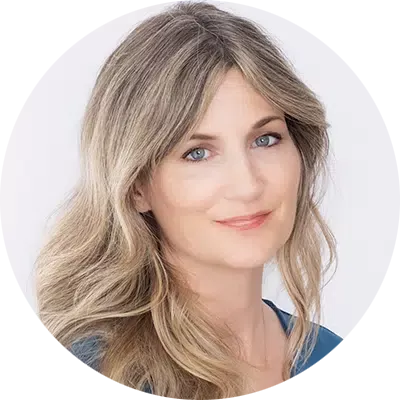 Dr. Lisa Marie Bobby:
The Accidental Breakup Expert

I became a marriage counselor because I wanted to help people repair their relationships. But — as you know — some relationships can't be saved.
I spent years attempting to help clients get over breakups using traditional talk therapy methods, but they didn't work. My clients were stuck — and so was I.

I wanted to help them stop hurting. I began researching the science of love, and discovered that love is a biologically based, addictive process that leads to enduring, powerful attachment bonds. Positive, in the context of healthy relationships — but destructive when we become addicted to toxic relationships. Using these ideas and an evidence-based recovery model allowed me to become a truly effective breakup recovery therapist, and to guide countless clients through the stages of breakup recovery and into growth and healing.

It led to the Exaholics book, my How to Heal a Broken Heart program, and my work teaching other breakup therapists and breakup coaches how to be more effective.

These ideas have helped many people heal and rebuild after a breakup or a divorce, and I believe they will help you, too. I'm glad you're here.

Sincerely,
Dr. Lisa Marie Bobby
Exaholics Book Reviews
"Don't hesitate. Buy it NOW. Could not put this book down until I reached the very last page! Been driving the struggle bus for 2 years and this book has been the most valuable tool (besides my Mom 😉) thus far. Thanks! Helpful!"
"The best resource I had on my journey. I got this book like so many others when my 5 year marriage (8 year relationship) ended. I was lost, ashamed, and profoundly hurt. I was grasping at straws for help anywhere and everywhere. I didn't expect much from reading it but was pleasantly surprised. For the first time, I didn't feel alone. At times I felt that Lisa was talking directly to me; it was like she had first hand knowledge of my situation. Get this book! You won't regret it."
"This book is for anyone who cannot break free. This book opened my eyes. I highly recommend to anyone who has gone through a series of breaking up and getting back together. It helps to understand why this happened, get some perspective, admit your mistakes and get over all the negative emotions of the love addiction."
"I would give this 10,000 stars! It's a must, must, must if you are going through a breakup! It was my bible!"
"This book goes into your brain on a breakup, the chemical and physical withdrawal that spirals your life out of control. I am fascinated with the brain and body in crisis and this book hits every nail on the head. This took me about 8 hours to read. Nothing was overlooked. Are you going through a bad breakup? Do you want to understand why and get better? Read this book."
"Excellent book. I've read many break-up books, but this is the one that threw me over to the other side where I could break my addiction to my ex. I received the clarity I needed and really woke up to see how I was actually addicted to this person. Highly recommend."
"From Heartbreak to Feeling Whole Again: Distress, anger, sadness, grief, longing, despair, wild hope, helplessness, obsessive thoughts, the endless mental and emotional searching for what has been lost, hurt, the quiet devastation, feeling like the relentless ache in your chest will never go away … this book explains how to get better after a tough break up. I read everything I could get my hands on and spoke to a number of professionals to try to understand why I couldn't seem to get over it no matter what I did. This book was the most helpful resource of all, it was a life saver. I highly recommend it. It helped me finally to get over what happened, to heal myself and to feel good again."
"Fantastic book! It gives the reader who feels something must be fundamentally or constitutionally wrong with their makeup that reassurance that there is clear science behind missing and craving an ex. It gives the reader an understanding that s/he is sooo not alone, and of what the process of recovery from an addiction to an ex often looks like, as well as some recovery roadmaps."
"An excellent read and very helpful! This book helped me a lot. Dr. Bobby is spot on about absolutely everything I've been going through during my ordeal with my ex, which really did feel like a bad addiction followed by horrible withdrawals. Dr. Bobby offers solid advice as to how to handle everything. It's also a comfort to know that I'm not going crazy and that the roller coaster ride of emotions is perfectly normal. I only wish I had read this book long ago. Well done, Dr. Bobby!"
"Wow. I've never been so affected by a book before. I'm going through one of the most painful break ups in my life right now, and don't know where I'd be without this book. I even recommended it to the ex-boyfriend."
"This book is amazing. I feel like it was truly meant for me to read it. I have been trying to understand and explain what I am going through to others and have been unsuccessful until I read this book. I literally feel like the author stepped inside of me and penned everything that I was unable to explain verbally. I feel like I'm going to get my breakthrough and break away with the help I have received from this book. Thank You!!!"
"5.0 out of 5 stars Excellent! Anyone who has recently gone through a breakup/divorce can benefit immensely from this work. Whether you left or were rejected, this book deals with explaining the very real scientific and psychological underpinnings behind human behavior in a breakup and provides tools to help the reader work through it. Helpful!"
Our Break Up Therapy and Breakup Coach Services
Breakup Counseling & Breakup Coaching
Our compassionate breakup therapists are here to provide you with guidance, patience, and a nonjudgmental, supportive relationship as you work through the stages of healing after heartbreak.
We'll be by your side every step of the way, helping you find your path forward.


Join Our Online Breakup Coaching Group
Our online breakup coaching group meets weekly and is facilitated by a Growing Self expert breakup recovery coach.
You can talk about what you're going through, and get insight, support, and recommendations to help you move forward. Together, you'll heal and grow. Join our online breakup coaching group.
How to Heal a Broken Heart:
Our Breakup Recovery Program
There are specific stages of healing that people go through after a breakup. Our "How to Heal a Broken Heart" online breakup recovery program guides you through them.
This program walks you step by step through the process of healing after a relationship loss — and you can attend the pre-recorded sessions at your own pace.
Learn about our How to Heal a Broken Heart Program.
Free Breakup Advice
From Our Blog + Podcast
Because we specialize in relationships and breakup recovery, we have lots of free breakup advice and numerous podcast episodes on the subject for you to take advantage of on our blog.
Please help yourself to the wisdom of our breakup recovery experts, and share these articles with your fellow travelers. It's all here for you.
You can view breakup recovery podcast episodes on Apple Podcasts or Spotify, and get free breakup advice in the Healing After Heartbreak Collection on our blog.
Meet a Few of Our Breakup Therapists
What Our Clients Say
"Stephanie truly seemed to care and I felt a connection where it was easy to communicate. In a short amount of time, I truly think she can help me get things sorted out."
Stephanie O.
– Individual Therapy Client
"If you feel like you're struggling with something in your life you probably are. Don't downplay it and convince yourself it isn't a problem. Doing sessions with Dori has helped me a lot already. I'm able to feel happier and understand my limitations and how to work on them. Thinking back a few weeks and comparing them I'm already seeing a big difference in my life and thoughts."
Dori B.
– Individual Therapy Client
"Seth is great. Very nice and compassionate. He does a good job of creating an open environment."
Seth B.
– Individual Therapy Client
"Lisa is very patient and attentive while I try to explain myself. And she has good feedback without sounding preachy or condescending."
Lisa J.
– Individual Therapy Client
"Brittany leveraged different methods. Is very receptive to what "state" I'm in that day when I see her and focuses on what I need. She also listens, but questions where I need to think differently, or have a perspective I haven't considered. Her overall ability to "be there" with the situation is something I really respect."
Brittany S.
– Individual Therapy Client
"Jennifer is a phenomenal listener and excellent in her communication with me. I am realizing that to be happy in a relationship, I must first be happy with myself. Jennifer is helping me to understand me. I believe this path of discovery is very important for me at this time. I am thankful for the opportunity to work with Jennifer."
Jennifer C.
– Individual Therapy Client
"She [Kathleen] has been understanding and I do not feel like I'm being judged."
Kathleen C.
– Individual Therapy Client
"I felt that Whitney was very sincere and that she genuinely wanted to help me get through things."
Whitney C.
– Individual Therapy Client
"I love her, she was honestly amazing and seemed like a friend. You found a star here."
Georgi C.
– Individual Therapy Client
"Lisa is compassionate, kind, understanding, and offers pearls of wisdom that are targeted exactly for what I am experiencing. I've seen several counselors over the years and she is top notch!"
Lisa J.
– Individual Therapy Client
"Kathleen has exceeded my expectation. I appreciate the judgement-free space she creates. She gave me perspective on issues I described. I love the way her brain makes connections. Also helpful: "homework.""
Kathleen C.
– Individual Therapy Client
"Paige has been great. Thus far she has been a good listener. We've started to talk about some strategies/tactics to help with what I am dealing with and I feel really good about that. I leave each session feeling refreshed and much better than I felt before speaking with her."
Paige M.
– Individual Therapy Client
"I am incredibly grateful I sought her [Kathleen's] help and the "coaching" style, as opposed to traditional talk therapy, helped me immensely. It made me feel normal, relatable, and like I had control again and made better choices."
Kathleen C.
– Individual Therapy Client
"She is very quick to adapt. She is also very insightful into reading the emotions behind the words I'm saying and tackling those issues. She makes sure during each session that I am comfortable with the direction we are going in."
Rachel H.
– Individual Therapy Client
"I consider it a privilege to have worked with Polly, and would highly recommend her to anyone. Polly is a genuine gift to the mental health community and to those suffering from any sort of personal conflict."
Polly D.
– individual Therapy Client
"Seth is fantastic, really listens and addresses issues in an effective way. Very kind, understanding and non judgemental. Easy to talk to."
Seth B.
– Individual Therapy Client
"Jessica is amazing and a very skilled therapist."
Jessica S.
– Individual Therapy Client
"Sara was awesome. Warm, intelligent, empathetic, encouraging."
Sara S.
"Meagan asks me questions that make me see something in a different light that helps me understand my feelings and reactions better."
Meagan T.
– Individual Therapy Client
"Polly helped me organize the many issues I am facing which allowed me to work on each. She pulled me out from being under water in an ocean of grief and I am so grateful to her!"
Polly D.
– Individual Therapy Client
"Silas communicated well and got to the heart of the matter while still being personable approachable and easy to talk to."
Silas H.
– Individual Therapy Client
"Dr. Rachel was great. She was very easy to talk to and understanding. She made me feel comfortable talking to her."
Rachel D.
– Individual Therapy Client
"Kaily was extremely helpful throughout our process. She helped me realize my overall self worth more than I previously had and the worksheets we did really helped point out those qualities that I can show potential partners, along with really determining what I'm looking for."
Kaily M.
– Individual Therapy Client
"We've only had two sessions but I feel positive that real change can happen based on some very tangible exercises she has taught me."
Tacy L.
– Individual Therapy Client
"Brittany models compassion for me and invites me to feel my feelings. This helps me to remember to make space for feeling and self-compassion in my life. I think there is still a lot of work to do before I've reached my goals and I feel we are making progress."
Brittany S.
– Individual Therapy Client
"I would highly recommend her. She's a great listener, offers a kind perspective, and makes you feel warm and welcomed."
Josephine M.
– Individual Therapy Client
"Dori is very helpful and kind. She often sends me homework to do between sessions. I feel like she doesn't judge me and is very patient with talking about similar themes I'm struggling with each week. I tend to hold back but I'm feeling very comfortable talking about soo many things with Dori."
Dori B.
– Individual Therapy Client
Connect With Us

Begin your journey of growth by requesting a free consultation meeting with the expert of your choice.
Not sure who to work with? Let us know your hopes and goals. We'll provide customized recommendations about which experts would be a good fit, and help you schedule your first free consultation.
Questions?
Connect With Us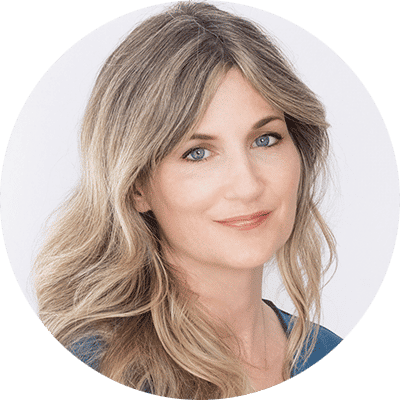 We are here for you! Our caring client services team is ready to support you on your journey of growth.
If you have questions about our services, would like recommendations about which expert is right for you, or need help scheduling a first appointment, please contact us by live chat, email, text, or phone.