Should You Do Therapy, or Life Coaching?
People often wonder what the difference is between therapy and life coaching. (You can read all about the differences here). But the question that quickly follows is, "Which one is right for me?" To help you decide which approach would be more effective for you, I put together this free online quiz. I hope that it helps you find clarity and direction. Enjoy! Dr. Lisa Marie Bobby
[wufoo username="happinessclass" formhash="q1rbsm0d0941rla" autoresize="true" height="1952" header="show" ssl="true"]
Check your email for your quiz results!

Would You Like to Talk?
Help Yourself to a Free Consultation Session
Choose Your Favorite Location, Provider, & Time From Our Online Calendars.
Your Personal Growth Experts
Online Life Coaching • Online Relationship Coaching • Online Executive Coaching • Online Career Coaching • Online Dating Coaching
We have specialized education and training, and years of experience in helping people achieve their personal and professional goals. We use only evidence based strategies that have been proven by research to help you get clarity and direction, have better relationships, feel happier, and design your ideal life.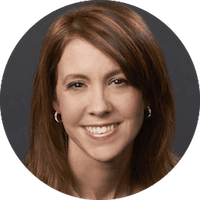 Dr. Kristi Helvig
Life Coach, Career Coach, Executive Coach, Business Coach
Dr. Kristi Helvig is both a licensed psychologist and a board certified coach. She specializes in career and executive coaching, and helping her clients climb "mountains" by breaking huge goals down into attainable action steps. She can help you overcome the old obstacles that have been holding you back, get clarity about who you are, what you want out of life, and — most importantly — how to create it.
Schedule Your Free Consultation With Kristi
Stephanie Manning, M.A., LMFTC
Marriage Counselor, Premarital Counselor, Parenting Coach, Relationship Coach, Life Coach, Therapist
Stephanie Manning has years of experience as a "change agent" in the lives of her clients. She has a warm, fun style that makes working with her as enjoyable as it is effective. She specializes in solution focused counseling and coaching with both individuals looking to have more fulfilling lives, and couples wanting communicate more effectively, find new solutions to old problems, repair their strong bond, rebuild trust after affairs,
successfully blend families
, and parent joyfully together.
Schedule Your Free Consultation With Stephanie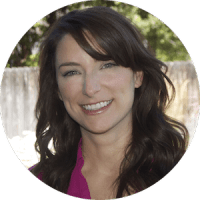 Kathleen Stutts, M.Ed., NCC, LPCC
Therapist, Life Coach, Marriage Counselor, Dating Coach
Kathleen is a compassionate Therapist, Life Coach, Marriage Counselor and Dating Coach with a warm, gentle style that will help you feel comfortable, respected, and understood. She uses thoughtful, evidence based strategies like cognitive behavioral therapy and the Gottman Method to help her clients make positive changes in both their lives and their relationships, even when obstacles had seemed overwhelming previously.
Schedule Your Free Consultation With Kathleen
Brenda Fahn, MA, LMFT
Marriage Counselor, Premarital Counselor, Relationship Coach, Dating Coach, Life Coach, Therapist
Brenda Fahn specializes in helping couples create healthy, happy relationships, and helping her individual clients create balanced, joyful and meaningful lives. She is a Licensed Marriage and Family Therapist, with a positive, direct style and over fifteen years of experience.
She teaches our "Lifetime of Love" premarital / relationship class
.
Schedule Your Free Consultation With Brenda