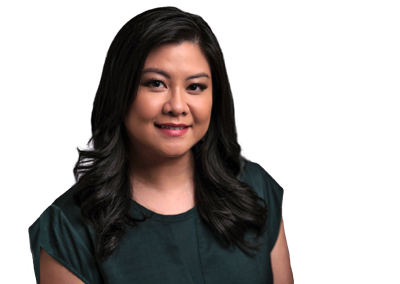 Dr. Tuyet
Ph.D., LMFT
Committed to your Happiness and Success
"Dr. Tuyet helped to make the whole process easy and clear."
- Relationship Coaching Client
Therapist Overview
Hello, and welcome! I'm Dr. Tuyet, a licensed marriage and family therapist. I provide online coaching for those worldwide and online therapy for residents of Florida.
Choosing to seek therapy, counseling, or coaching is brave and admirable. Whether you find yourself facing an obstacle, at a crossroads, or lost amid a detour—no matter where you're at in life, my role is to be there to shine a light on your world, help you navigate the path, and support you on your journey. Whatever has brought you here, my aim and priority is to cultivate a space that feels safe and comfortable to share anything you, as an individual, couple, or family, may be experiencing.
I thoroughly enjoy connecting with my clients and having meaningful conversations with them as we work together to create impactful, lasting change. Knowing how complex the process can be, my commitment is to walk beside you with compassion and sensitivity and push you, when needed, along your journey to reach the destination you have envisioned.
Here are some things I can assist with:
Marital, Relational, and Family Issues

Parenting and Blended Family

concerns

Communication Difficulties

Lack of Motivation

Personal Development

Low Self-Esteem

Grief and Loss

Social Difficulties

Substance Abuse and Addiction

Mental Health Disorders

Life Adjustments and Transitions

Stress Management
I've worked in various settings and with individuals, couples, and families from diverse populations of social, cultural, and ethnic backgrounds facing a wide range of challenges. I utilize a systemic, person-centered, and collaborative approach to explore and highlight your strengths and resources. If you are experiencing a life transition or a difficult period in your life, I can help you to create effective change and build awareness.
I draw from a variety of evidence-based clinical practices and therapeutic approaches that include: solution-focused brief therapy (SFBT), emotionally focused therapy (EFT), The Gottman Method, cognitive behavioral therapy (CBT), narrative therapy, and collaborative therapy. I use these throughout my sessions to help define the problem, identify patterns, develop solutions, strengthen relationships, increase effective communication, and create new experiences. The course of our work together will be tailored to your unique needs and goals.
If this resonates, we may be a good fit! I invite you to schedule a free consultation with me to discuss how we can start this journey together. Please read on to learn more about my specific approach to helping you.
Life Coaching Online
Do you feel like your life is missing something, or something is out of reach? Do you find yourself yearning for more, but something is holding you back?
I especially enjoy helping emerging adults, and established adults flourish in life. This is an opportunity to examine life's course and discover new possibilities. It's also your place to express yourself more freely and authentically and illuminate your deeper needs and wants. We can explore how certain barriers keep you stuck and what steps are needed to move forward in the direction you desire. Your personal goals will be the compass for our collaboration. My approach is to provide you with tools and strategies to respond to problems differently. I'm passionate about supporting people in walking their path and fulfilling their potential.
Relationship Coaching and Couples Counseling Online
Relationship coaching and couples counseling can be a space where you address problems and learn how to navigate difficult conversations. I'm here to guide you through challenging conversations as we explore your concerns and identify your emotions.
My hope is to support you in creating new, meaningful, and productive ways of connecting with your partner. As a relationship specialist, I have the training to help you gain awareness of the interactional patterns that keep your relationship stagnant and from reaching greater potential.
With my expertise and your knowledge of your struggles and desires, we'll identify underlying issues, re-establish partnership, increase emotional attunement, and create new experiences. Our combined efforts will allow a stronger bond to materialize and grant more satisfaction.

Dating Coaching Online
Are you searching for love or the right companion? Through dating coaching, I draw upon the fundamentals of the Gottman Method, Narrative Therapy, and Solution Focused Brief Therapy to help you overcome unknown blind spots, self-limiting beliefs, and unhelpful patterns that may be holding you back from establishing a meaningful connection. In the process, we will also work toward building the confidence and practical skills you need to succeed in having the relationship that you truly desire and have longed for.
Parent Coaching Online
As a former director of family services at a residential substance abuse treatment facility, I understand how complex and challenging family dynamics can be. Family conflicts are inevitable, and they are often left unresolved due to individuals' inability or unwillingness to communicate their true feelings and fears. This can lead to hurt and resentment.
We have an innate need for emotional connection, respect, appreciation, validation, and acceptance as human beings. Through increased openness, honesty, and vulnerability, opportunities for understanding and alternative approaches will surface, enabling your family to move forward together and experience more loving and hopeful interactions.
Solution Sessions Online
I also enjoy facilitating solution sessions. If you have a specific concern or dilemma to address and would like to discuss possible solutions, this type of session may suit your needs. In our solution-focused work together, we will identify the presenting concern or dilemma and collaborate to discover different approaches to help you move forward.

Online Individual and Family Therapy in Florida
In addition to the services above, I'm licensed to provide psychotherapy for residents of Florida.
I'm trained to work with individuals and families struggling with a range of mental health concerns or conditions such as addiction, anxiety, and depression, as well as emotional distress relating to conflicts in relationships, trauma, grief and loss, major life transitions, or an overall inability to cope with life stressors. Whatever situation you find yourself in, we will collaborate and devise a treatment plan that best fits your needs.
The evidence-based clinical practices and therapeutic approaches that primarily inform my therapeutic work include solution-focused brief therapy (SFBT), emotionally focused therapy (EFT), cognitive-behavioral therapy (CBT), narrative therapy, and collaborative therapy. I'm likely to draw from one or more of these to help you clarify your goals, decrease presenting symptoms, build effective strategies to overcome challenges, improve your relationships, and increase overall well-being.
More About Me
I earned my master's degree and Ph.D. in marriage and family therapy from Nova Southeastern University. I possess more than a decade of experience working with clients in a variety of settings, ranging from schools, private practice, private homes, detox centers, to residential substance abuse treatment facilities. In my early career, I had the honor of gaining direct training from Dr. Salvador Minuchin, one of the founding fathers in marriage and family therapy, which enhanced my clinical skills and perception immensely. My background as a therapist, counselor, coach, and academic researcher has made me well versed in my work. Nothing gives me more satisfaction than seeing clients realize the change they've long desired.
As someone who's experienced her share of setbacks and hardships as well as triumphs and happiness, I believe any person can face their hurdles and overcome them with the right support and environment that empowers them to take a leap.
Past clients have said they felt incredibly connected to and understood by me, which made it easy for them to be vulnerable, honest, and trusting—that made all the difference. I repeatedly hear from my clients that I ask intriguing and great questions, allowing curiosity to take place and multiple perspectives to emerge that weren't considered previously.
Outside of work, I enjoy spending time with my family, going to the beach, reading, catching up on Netflix, traveling, and exploring local restaurants. I love strong coffee, gardening, cooking for my friends and loved ones, and getting lost in new places and cultures.
I thank you for taking the time to learn a bit about me. I look forward to connecting with you and discussing how we can work together to set you up for success in your endeavor.
Schedule with Dr. Tuyet