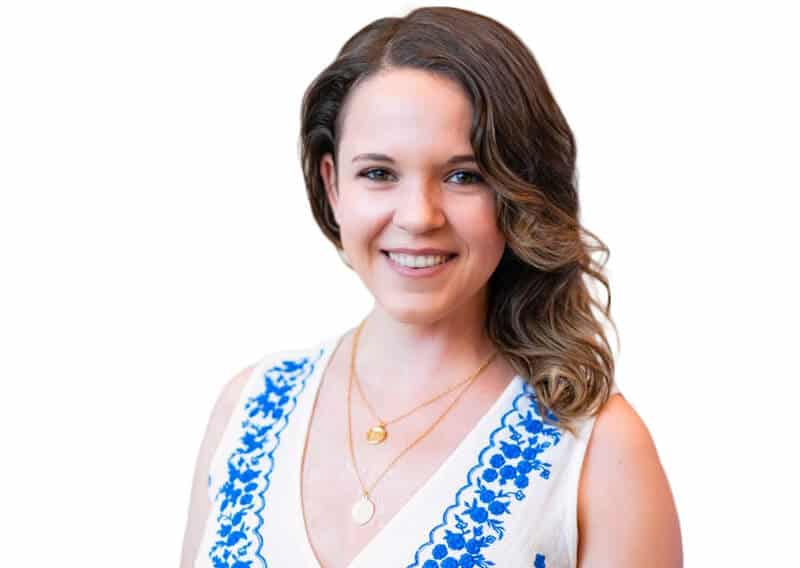 Catherine F.
M.A., ALMFT
Warm, Perceptive, Motivating
Catherine is an experienced therapist and couples counselor with whom you'll have a safe and non-judgmental space where your personal growth can flourish. With her support, you will dive into who you are, what you want, and what's holding you back so you can create the life of love and happiness that you deserve.
Therapist Overview
Hi! I'm Catherine, and I'm so glad you're here. 
I'm an experienced relationship therapist and coach who's passionate about helping you improve your connections with the ones you love, as well as the relationship you have with yourself. 
I most enjoy working with premarital couples, individuals, and married couples who want to understand themselves and others on a deeper level and use that understanding to make positive changes in their lives. 
My approach is warm, supportive, and directive. We will work as a team to help you create the strong and vibrant connections you desire most in your life. The ones that help you feel fulfilled and inspired to become the best version of yourself. If this sounds like the kind of experience you're looking for, let's connect! I'm excited to go on this journey with you. 
Premarital Coaching and Counseling
Premarital counseling or coaching can be a huge benefit to you and your partner as it will encourage you to learn essential relationship skills before you say "I do." It's a space to have important conversations about your values, thoughts, and beliefs around critical components of marriage, including children, sex, money, work, family relationships, communication, and conflict resolution. 
Drawing upon skills from Emotion Focused Therapy, attachment theory, and Gottman Method couples therapy, we will focus on each of these components to set up your future marriage for a lifetime of satisfying love and supportive partnership. 
Individual Coaching
Does something just not feel right in your life? Do you want more but aren't sure how to get it? Are you looking for "The One," but seem to always fall for the wrong person? Did a recent breakup knock you off balance? Are you ready to get back up again?
If so, working with a life coach may be the spark you need to create real change in your life. Whether you're interested in dating coaching, breakup recovery, or general life coaching, I can help you  overcome your internal barriers and start achieving your goals. 
In coaching, we will collaborate to understand the patterns that are holding you back and use that knowledge to make strategic, intentional shifts that move you forward. You will learn real skills and strategies that you can implement quickly and practically to start making concrete, positive changes that last. 
Learn more about the differences between therapy and coaching, and which approach is right for you.
Couples Counseling & Relationship Coaching
When our relationships are struggling because conflict, apathy, or poor communication have started to take over, an experienced couples counselor or relationship coach can help you gain valuable insight into the problem and get back on track. We will learn how each partner's unique communication cycle might be contributing to this breakdown and how to restructure these cycles into healthier, more supportive dynamics. 
This work can help you feel better about your relationship, deepen your love and appreciation for each other, and grow together into the partners that you both need and deserve. 
As your couples counselor or relationship coach, I can help with:
Poor communication

Conflict resolution

Rebuilding trust

Deepening intimacy and connection

Strengthening your bond

Planning for the future
Individual Therapy 
When our mental health suffers, we often feel like we are suffering. Conditions like anxiety and depression, when left untreated, can be disruptive to our personal growth and limit our ability to create the life we really want. Working with a therapist to treat these types of conditions can help put you on a more productive path of healing, self-awareness, and strength. Together, we can improve the relationship you have with yourself, allowing you to live your true potential.
In therapy, we can work together to address:
Anxiety

Depression

Relational issues

Difficult life transitions

Grief and loss

Emotional wellness
In my work with therapy clients, I take a systemic approach, which means that we will explore how all of the people/places/things in your life impact who you are and how you are feeling. With this knowledge, we will identify how these factors impact your behavior and well-being and learn how you can cope with them in more productive ways. In this work, I use tools from Emotion Focused Therapy (EFT), Internal Family Systems (IFS) theory, psychoeducation, and Motivational Interviewing, depending on your unique needs. 
I can provide therapy services to clients located in the state of Illinois.
About Me
I have my Master's Degree in Couple and Family Therapy from Adler University in Chicago, where I participated in research on mental health services in Panama and was a member of Delta Kappa, the Marriage and Family Therapy Honor Society. I am an Associate Licensed Marriage and Family Therapist in the State of Illinois and have completed Level 1 training in the Gottman Method couples therapy. My approach is informed the most by Emotion Focused Therapy and Gottman Method couples therapy. 
I live outside of Chicago with my husband, our two little ones, and our dog. I'm a lifelong Midwesterner, as well as a military spouse, avid baker, and lover of the outdoors and video games.
Schedule With Catherine