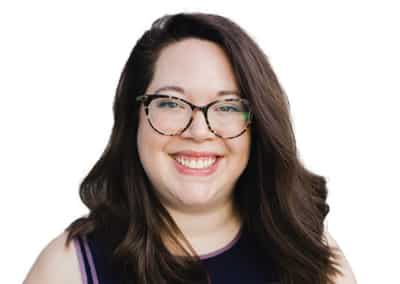 Dr. Paige M.
PhD, LMFT
Kind, Encouraging & Insightful
"Paige has been great. Thus far she has been a good listener. We've started to talk about some strategies/tactics to help with what I am dealing with and I feel really good about that. I leave each session feeling refreshed and much better than I felt before speaking with her."
- Individual Therapy Client
Therapist Overview
Hello! I am Dr. Paige. I am a compassionate therapist and coach who focuses on providing quality, trauma-informed care to individuals, partners, and families from all backgrounds and with a variety of concerns. We can work together to approach your concerns with compassion and validation, allowing us to forge a pathway to help you cope with your struggles in a way that is in line with your values.
I view therapy and coaching as a partnership where both parties are bringing essential elements to the table. I have training and experience in evidence-based practices, and I stay up to date on research about how people can be healthy and happy. I use this knowledge to bring  structure and safety to the change process and understanding about specific issues. Even if you don't know it yet, you have critical insight and knowledge about your own experiences. Together, we can help you identify where you'd like to make changes that feel meaningful and develop a plan to help you achieve these changes.
Couples Counseling & Couples Coaching
While we are social beings and need connection, many of us have experienced difficulties and hurts in our relationships with others that linger into current relationships. This can lead to us acting in ways that might protect us, but also cut us off from deep connection. Being vulnerable with someone else, especially if there has been a relational injury, is difficult. I use experiential models and mindful self-compassion to help you be more aware of your emotional experience, protective behaviors, and patterns of interacting. This helps us establish a brave space where you can have difficult conversations with your partner/s about how you want to interact with each other differently which is critical to creating a relationship that is supportive, connected, and meaningful.
I can help you and your partner/s in a variety of areas including:
Improving communication and connection
Working through past relational injuries
Life transitions such as moving in together or becoming parents
LGBT and queer relationships
Polyamory and non-monogamous relationships
Sexual concerns and dissatisfaction
Individual Therapy
In addition to couples counseling, I provide therapy services for individuals living in Colorado. I view struggle and suffering as a normal, if painful, part of our experience as humans. Often in our attempts to avoid the difficult emotions associated with that suffering, we end up being critical, harsh or judgmental towards ourselves. I use mindful self-compassion as a framework to help you be compassionate and validating toward yourself as you are going through something difficult. This process involves increasing your awareness of your emotional experience and responding in kind rather than cruel ways. These self-compassionate skills become the foundation from which we can explore your values and find ways you can cope with struggle and heal. The coping skills I focus on include powerful self care, mindfulness and grounding practices, self-acceptance, and boundary setting.
I can help you work through:
Body image concerns
Sexual shame
Perfectionism
Grief and loss
Relationship concerns
Trauma Therapy
Our brain's primary job is keeping us alive, so when we live through something terrifying or relationships that threaten our sense of safety, our brain adapts in order to keep doing its job. Sometimes this results in long-term emotional distress and behavioral reactions that we don't feel in control of. If you have lived through one or many difficult situations that keep impacting you in the present, I can help you heal. All trauma therapy starts with identifying in the moment coping skills so that you have tools for moments where you are overwhelmed. We will also discuss what trauma is, so you have a better understanding of what is happening internally.
I am certified in narrative exposure therapy, which is an evidence-based model for processing traumatic experiences. I will help you construct a lifeline of the most positive and most difficult moments of your life and we will work through them chronologically. Active trauma processing is a key step to help you feel autonomous in how you respond to your trauma and allow you to construct the life you want. I can provide trauma therapy to clients located in the state of Colorado.
I can help with trauma stemming from:
Childhood abuse and neglect
Relationships with parents or caregivers that didn't meet emotional needs
Sexual and dating violence
Any other difficult situations
More About Me
I completed my masters and doctoral degrees in Couple and Family Therapy at Kansas State University, and I am a Licensed Marriage and Family Therapist in the state of Colorado. In addition to my clinical work, I have enjoyed teaching human sexuality and family violence classes as well as publishing in peer-reviewed journals on trauma and sexuality. When I have time outside of graduate school, I love to travel with my partner, bake, and read.
Schedule with Paige