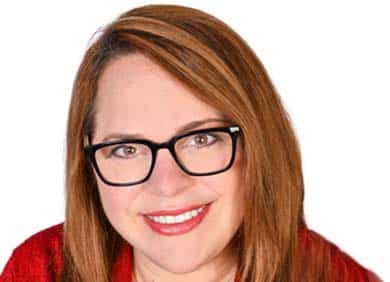 Jennifer C.
M.S., RMFT, CCFT, RP
Embrace the Fullness of Life and Love
Jennifer is a highly experienced yet down-to-earth therapist who incorporates powerful coaching techniques — plus 20+ years of expertise as a marriage and family therapist — to help you heal your heart and your relationship. She knows we're all complex, and that building compassion for yourselves and each other is the route to true happiness. Her unique skill set and warm yet dynamic style will help you move forward into the life and love you deserve.
"Jennifer is a phenomenal listener and excellent in her communication with me. I am realizing that to be happy in a relationship, I must first be happy with myself. Jennifer is helping me to understand me. I believe this path of discovery is very important for me at this time. I am thankful fo...
- Individual Therapy Client
Therapist Overview
There comes a time in each of our lives when we are faced with a fork in the road; it is hard to decide which path to take on our own. Sometimes we need a listening ear and someone with the right experience and tools to help us map out our next steps. Over the last 20 years, I have helped thousands of clients work through the impasses in their lives through therapy and life coaching. Many people can feel intimidated when entering into a therapeutic or life coaching relationship because they think it is a lifetime commitment. However, I believe when you are ready for change, working with someone you can trust, who has the education, experience, and expertise to help you out of your rut, can move you at a quicker pace towards your goals. 
Quite possibly, I might be the right fit to help you at this particular juncture in your life. Let me take a moment and begin by introducing myself. My name is Jennifer, and I was born and raised in Texas, so if you ever hear me slip in a y'all or go into a southern accent, you know exactly where that is rooted. I have had the privilege of working with individuals, couples, and families throughout my professional career, having had the opportunity to work in Florida, Maryland, Washington D.C., Michigan, and the greater Toronto area in Ontario, Canada. 
My distinctive strengths as a therapist include my core values in life: authenticity, wonder, and encouragement. When working with me, you can expect an authentic approach that is bold yet gentle, caring, and welcoming. In therapy, wonder is seeing every client as unique with a story that is theirs and theirs alone and worthy of being told and heard by someone who genuinely wants to learn more about them. When working with you, I will offer encouragement as you work on your journey, helping you find ways to overcome the hurdles that lie in the way of moving forward. With the combination of these values, I work to offer you a place where you can feel safe, build trust in the relationship, and move courageously toward your goals. 
My Approach
We begin the journey with a recap of your life and what has brought you to this moment in time where you are ready to make a change. Together we will work on your goals, ensuring they are measurable and obtainable through the therapeutic or life coaching process. Then we will maneuver through the twists and turns of each personal goal, going at your pace, with small incremental steps until you have achieved your goals and have the tools you need to maintain your success and continue to strive further. Some aspects of your current self may no longer fit, but we will work together to find what fits and help you achieve your unique vision of yourself, your partnership, your family, or all three. 
In my studies and experience, I have learned to pull from a wide variety of different evidence-based modalities to help each client reach their goals. I utilize a combination of different modalities including, but not limited to: 
Solution Focused Therapy (short term therapy) 

Narrative Therapy (utilizing the narrative of your life as you enter into a new chapter)

Client-Centered Therapy (understanding with empathy the client's feelings and emotions)

The Gottman Method (unique approach to dissecting issues in couple therapy); 

Burris Life Coaching (restructuring the way we think and overcoming obstacles to change)

Mindfulness Training and Meditation
If requested, I can incorporate Christian Counseling or a Spiritual lens into therapy or life coaching. I have specialized training in both areas. 
Relationships
Let me tell you a quick story. There were two people. These people loved each other. There were times when they could express how they were feeling and felt heard. There were other times when they felt miles apart in the same room. Time passed. Feelings were left unexpressed. Walls began to grow around their hearts for protection. They felt as if they were living worlds apart in the very same house. 
Hope was beginning to be lost. Hope to find what once connected them. So, they called a therapist. They went to a few sessions. Talked through some of their issues. They began to feel heard again. They began to enjoy their time together. The two people had fun together. These people showed and expressed their love to one another. Hope was restored. 
I wish this was the story each of the couples I have seen through therapy could tell. The truth is so many people wait until they are already out of the relationship, whether it be mentally, physically, spiritually, or psychologically. If you feel you are losing hope and want to find restoration. Let's work together to write a new chapter in your relationship. 
I don't believe in cheesy solutions, but I do believe that money is time and time is money. Investing in your relationship, solely or with a partner, is some of the best money you can spend. I will work with you to quickly find solutions to work through the issues you are facing. 
Areas of Expertise
As I mentioned before, there are times along this journey of life when we stand bewildered by certain forks in the road that seem too immense to push through solely, and we need help to take the next step. Some of the areas where I have experience helping people work through these impasses in both psychotherapy and life coaching are, but not limited to: 
Individual Stepping Stones (who am I?, what is my purpose?, what are my next steps? Creating boundaries, building self-esteem/confidence, finding one's voice) 
Male Identity (finding purpose in life, working through a quarter-life or midlife crisis, next steps, goal setting, finding one's voice, building support systems, feeling heard, communication, emotional regulation) 
Premarital Issues (creating a solid foundation built on trust and understanding, finances, building relationships with in-laws, expectations, roles each will take, communication, conflict resolution, building boundaries) 
Marital Conflict (working through impasses, infidelity, affair recovery, conflict resolution, the art of apology, rediscovering intimacy, and building boundaries)
Divorce/Separation (next steps, grief, re-establishing yourself, co-parenting, single parenting, blended families, and recovery) 
Family Therapy (working together, creating expectations and follow-through, better communication skills, independence, transitional parenting roles) 
Mother/Daughter Relationships (communication, conflict resolution, understanding one another, creating better boundaries) 
Communication (how to do it effectively, respectfully, and lovingly) 
Creating and Obtaining Goals (dissecting and getting rid of what keeps you back) 
Stress, Time, Emotional, and Anger Management (working to resolve, better cope with, and build more effective boundaries with these issues) 
Transitions in Life (life at home in your 20's; moving out; having kids; empty nest; sandwich generational issues, taking care of your parents, new jobs, locations changes) 
Spiritual and Existential Inquiries (who is God, building relationship with God, rigid versus fluidity in religion, no religion at all, who am I?, what is my purpose in life?) 
Fertility Issues (starting to plan a family, going through the process, the ups and downs, loss of a child (stillborn or miscarriages), self-esteem issues, different grieving patterns) 
Grief and Loss (death, loss, and all changes in life) 
Life Coaching
Life Coaching is when we work together to discover your full potential and reach your desired results. 
The coaching sessions focus on your goals, unblocking habits, behaviors, or emotions that are interfering with you moving forward, and balancing your mind, body, and soul connection. My objective as a coach is to be a supportive friend, and trusted advisor rolled into one. I will help you identify your goals, hold you accountable, and provide encouragement throughout your journey to become the you, you have envisioned.
The key areas of focus are on love (love of self, others, expressions of love), health (physical, mental, emotional, spiritual), wealth (being present, finances, finding joy), and self-image (who am I?, self-esteem, confidence, finding one's voice). In the end, you will have the tools that can help you to take back control of your body and mind. 
Premarital Counseling
Premarital counseling can help you to discover more about one another before making one of the most significant commitments of your life. During premarital counseling, I will support you as you explore areas that can be hard to talk about when you are caught up in the glow of new love, such as finances, how to handle struggle, communication, conflict resolution, spiritual issues, in-laws, and roles. Premarital counseling is a great platform to help you unpack issues with me and develop a toolbox full of recipes for a successful relationship. On top of my expertise, I have been married for over 20 years and come from a long line of couples married for 40 plus years. 
Psychotherapy for Residents of Ontario
Psychotherapy can be done solely, with both partners, or as a family. Psychotherapy is primarily a talk-based therapy and is intended to help people improve and maintain their mental health and well-being. As a psychotherapist, I work with individuals, couples, and families. We begin by entering into a psychotherapeutic relationship where we work together to bring about positive changes in how you think, feel, behave and build relationships.
Individuals usually seek psychotherapy when they have thoughts, feelings, moods, and behaviors that adversely affect their day-to-day lives, relationships, and the ability to enjoy life. For relationship psychotherapy, people seek out therapy when obstacles are keeping their relationship from feeling healthy, such as poor communication, conflict, lack of trust, or just a general feeling of disconnection.
Psychotherapy for families is utilized when there are problems with communication, parenting differences, seeking help to establish boundaries, and conflict resolution. My objective is to accompany you as you uncover, uproot, and move towards freedom of mind, body, and soul. In Ontario, Canada being a registered psychotherapist is the highest level of credentialing that can be achieved (only offered to residents of the province of Ontario). 
Learn more about the differences between therapy and coaching, and which approach is right for you.
Education & Credentials 
I am a registered marriage and family therapist (RMFT), certified couples family therapist (CCFT), and registered psychotherapist (RP) in Ontario, Canada. I am also a Clinical Fellow of the AAMFT (American Association of Marriage and Family Therapy); the most recognized professional association of marriage and family therapists.
I have a B.A. in Christian Counseling and a B.A. in Psychology from Ouachita Baptist University located in Arkadelphia, Arkansas. I obtained my M.S. in Marriage and Family Therapy from Nova Southeastern University in Davie, Florida. I also completed all of my Ph.D. work except my dissertation in Marriage and Family therapy from Nova Southeastern University. During my time at Nova Southeastern University, I also obtained a specialization in Medical Family Therapy. In 2007, I obtained my certification as a life coach, utilizing the Burris Life Coaching system. I have completed level one of the Gottman Method training. 
About Me 
As a therapist and life coach, I love what I do. Not many people survive in this field for 20 years or more. With each new client, I still get butterflies in my stomach from the anticipation of meeting someone new and getting to be a small part of their story. I am an investor of people. I love investing time in helping people work towards reaching their full potential, accomplishing goals that seemed impossible, and believing in themselves, maybe for the first time. One of my favorite things to see with clients is when the light bulb turns on for them, and they begin to see something that may have seemed overwhelming, as obtainable, or they discover new insight into an old problem. I am enneagram 4 wing 3, and in Myers-Briggs, I am an INFJ (if this makes no sense to you now, it will if you choose me as your therapist, I also include personality testing in both life coaching and psychotherapy). Bottom line: people fascinate me. 
In my personal life, I am lucky to be married to my best friend for over 20 years. I can hear my husband laugh, as others have said to him, "Oh, you are married to a marriage and family therapist; your relationship must be perfect!!" Far from it, as with any marriage, we work on it day in and day out. We have learned the importance of communication, giving space when needed, and that laughter sometimes is the best medicine. We have the privilege to be parents to our rainbow child, who is a loud precious charismatic blessing. We also share our home with our two lovely cats, Chloe and Sophia Grace (named after the adorable little girls who used to frequent Ellen). Life, my career, and my faith in humanity have taught me a lot, and I hope to bring that experience, expertise, and compassion to helping you as you navigate this crossroad in your life. There is Help. Hope. Healing. 
Schedule with Jennifer