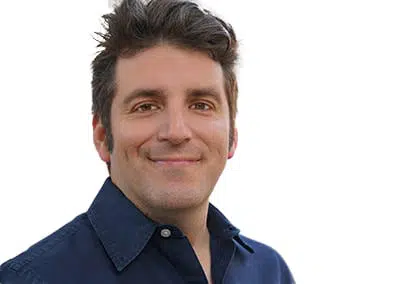 Seth B.
M.A., LMFT
Easy to Talk to, Genuine & Productive
"The most helpful parts were Seth's ability to very carefully facilitate the very hard conversations that my wife and I could not do on our own"
- Marriage Counseling Client
Therapist Overview
Hi, I'm Seth, and I'm excited to help you improve your relationships and life. As an online marriage counselor, therapist, and life coach, my mission is to help individuals and couples of all types create warmer, more honest, and more authentic relationships and to help my clients increase their sense of self-worth and self-acceptance.
Couples Counseling & Relationship Coaching
My approach to personal growth work is flexible and all about making this be a positive, meaningful experience for you. Whether we work together in therapy or coaching, I can help you strengthen yourself, your relationship, and your family.
If your hope is to improve your relationship in couples therapy, I can help you through evidence-based Emotionally-Focused Couples Therapy. This approach focuses on communication patterns and emotional safety and helps you break free from negative cycles to build more connection and trust. I also draw from this theory in relationship coaching. Learn more about the differences between therapy and coaching, and which approach is right for you.
I personally love to see couples who have formerly had trouble communicating reconnect with their love for each other in an honest, healing way.
Individual Therapy & Life Coaching
In addition to helping you improve your relationships with others, I'm also here to work with you individually. I can help you heal from  difficult life experiences that make it hard to create authentic trust and connection in your life, such as toxic early relationships, or a traumatic breakup or divorce.
By helping you feel safe, strong, and secure within yourself – I can help you build stronger connections, make it easier to trust others and increase the warmth in your current and future relationships.
If you're looking to grow personally in other areas, such as overcoming depression or anxiety, we can work on those in individual therapy for residents of Colorado. I can also help you with communicating more effectively, feeling better about yourself, or making positive changes in your life in life coaching. Either way, I'm here to help.
I can help you change your thoughts, feelings, and behaviors with evidence-based approaches such as Cognitive Behavioral Therapy. I also often incorporate mindfulness training in my work. However, I have many different strategies to help you, and my approach is always tailored to fit you. I'm here to make counseling and coaching a positive, effective experience for you and help you meet your goals for yourself and your relationships.
Anger Therapy & Emotional Regulation Coaching
I also have experience helping clients work through anger by understanding the emotions surrounding anger, exploring how past experiences can often inflame anger subconsciously, and using techniques to help recognize and control anger before it becomes destructive to relationships.
By helping you understand your anger, I can help you work with it and turn it into positive emotion and action.
About Me
I received my master's degree in counseling from the University of Colorado-Denver in 2017. I also have six years of experience teaching English as a foreign language and as a former adjunct professor of English. I'm happily married and the father of a wonderful little girl. My hobbies include yoga, exercise, travel, and performing music.
Schedule with Seth