Dori Bagi, M.S., SAS, MACA
Emotional and Sexual Intimacy

"Dori is a fabulous communicator. She has a way of explaining things that makes them easy to understand, so that we can make positive changes."
- Couples Counseling Client
Online Marriage Counselor • Online Couples Counselor • Online Sex Therapist • Breakup Coach • Online Therapist • Online Life Coach • Sydney, AUS Counsellor • Sydney, AUS Marriage Counsellor • Sydney, AUS Sex Therapist • Hungarian Speaking Therapist
Hi, I am Dori, a couples counsellor, sex therapist, life coach, and intimacy coach. I work with couples and individuals to help them lead more fulfilling, satisfying and meaningful lives. I can help you improve your physical and emotional connection with your partner, as well as your communication and sense of unity as a couple. I also have experience in helping individuals navigate tough life transitions, like a breakup or divorce, as well as overcome difficult life experiences. My approach is positive, compassionate, and focused on helping you create the life you want.
In my couples counselling and sex therapy practice, I utilize the PACT principles developed by Dr Stan Tatkin. These principles incorporate three scientific concepts: neuroscience, which helps us understand how people act and react within relationships; attachment theory, which explains how bonds we formed in childhood influence our relationships in adulthood; and the biology of the human arousal, which describes our ability to manage our energy, alertness, and readiness to engage in various scenarios in our relationships. During our time together, I will utilize these and other counselling and coaching techniques to guide you towards positive change.
With both my individual therapy and life coaching clients, as well as my marriage counseling, couples couseling and sex therapy clients, I am committed to creating a safe environment where the subject of sexual, relational and other personal concerns can be discussed freely and openly, at your own pace and time. I endeavor to empower all my clients to optimize their intimacy and sexual health while also addressing any personal or relational concerns.
I have been told I am a friendly, compassionate and empathetic listener and have an ability to make my clients feel safe and comfortable even when discussing some potentially uncomfortable subjects. As a result of my studies and years of counselling experience, I am able to help you with a wide range of issues. If you are currently experiencing any of the following concerns, I can help you uncover the origin of the problem and help you come to a sustainable resolution:
Anxiety
Stress Management
Communication Difficulties / Frequent Arguing
Commitment Issues
Feelings of Jealousy or Insecurity
Distress Following a Breakup
Dating Problems
Difficulties Managing Cultural and Religious Differences
Intimacy Concerns
Mismatched Libidos
Low Sexual Desire Levels
Pain During Intercourse
Arousal/Orgasmic Difficulties
Performance Anxiety
Premature/Delayed Ejaculation
Other Issues Relating to Sexuality
My approach is solution focused and integrates counselling, life coaching, relationship coaching, and sex therapy, depending on your requirements. All discussions are specifically tailored to your needs, and will ultimately lead to you being able to reclaim your zest for life, confidence, pleasure, intimacy and fulfillment.
I am a firm believer that everyone has the capability to grow and reach their full potential, and I work with your already existing strengths to help you achieve the growth and positive change that you desire.
—
Dori holds dual master's degrees: A Master of Science degree in Counseling, as well as a Master of Science in Medicine (Reproductive and Sexual Health). She is based out of Sydney, Australia. She is available to meet with you internationally through online video. (Her appointment availability is shown in Mountain Time). Dori is fluent in both English and Hungarian.
Availability
Dori is based out of Sydney, Australia. She is available to meet with you internationally through online video. (Her appointment availability is shown in Mountain Time).
844.331.1993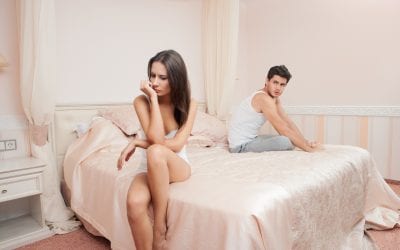 Is being out-of-synch sexually creating problems in your relationship? Differences in sexual desire are very common, and there are easy things you both can do to reconnect. Couples counselor and sex therapist Dori Bagi has some expert advice to help you get back into alignment.