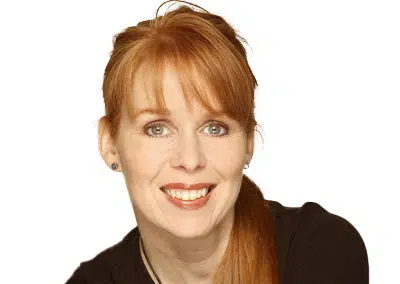 Kanya D.
M.A., LMFT
Inspired Life, Inspired Love
Meet Kanya: A licensed marriage and family therapist, individual therapist, life coach, and parenting coach with more than 20 years of experience helping couples develop deeply loving and satisfying relationships, helping parents and families thrive, and helping individuals reclaim their happiness.
Schedule with Kanya
"Kanya is a delight to work with. She is helping me a lot to focus on important parts of myself to grow a healthy relationship."
- Relationship Coaching Client
Expert Overview
"The goal in life is not to become perfect: Our goal is to become whole."- Bernie Clark
Hi, I'm Kanya. I'm passionate about helping individuals, couples, and families create rich and satisfying lives, break free from unhealthy relationship patterns, and strengthen the bonds of their families through empowering counseling and coaching. 
I am a Licensed Marriage & Family Therapist and have been supporting people as a therapist and coach for more than 20 years. Over my career, I've been especially lucky to help women of all ages connect to their inner strength, work through their self-doubt, and create stronger boundaries and healthier relationships in their lives. I'm honored that people like you have chosen me to be your guide on the sacred journey of growth. 
I believe that self-love is more than just a concept — it's the key ingredient to changing your life for the better. Through our work together, I'll help you build a better relationship with yourself based on authentic self-compassion. When you begin to treat yourself with greater patience, respect, and understanding and connect with others from this healed, happier place, I'll know our work together has been a success. 
My gentle, humanistic approach for individuals and couples honors every person's individuality and differences. I believe that everyone has wisdom and knowledge within them, and I will help you tap into your inner wisdom and let it be your guide as you create clear, step-by-step plans to reach your goals. Along the way, I can help you:
Improve your self-awareness

Hone your self-honoring skills

Adopt the basics of self-care

Learn to trust yourself
While these steps sound simple, they can be life-changing for you and for the people you love. 
I prefer to work with tried and true evidence-based models, including: 
The Gottman Method

Mindfulness-Based Stress Management

Cognitive Behavioral Therapy

Attachment Theory

Internal Family Systems
I'll be your collaborator, encouraging you to step outside of your comfort zone because that's the path to growth and resilience. As yoga and meditation teacher Bernie Clark said, "The goal in life is not to become perfect: Our goal is to become whole." 
I'm available to work with therapy clients located in Pennsylvania and coaching clients across the U.S. and internationally. 
Couples Counseling & Relationship Coaching
"You don't have to be interesting. You have to be interested." – Dr. John Gottman
Most people stop prioritizing their relationships after the "falling in love" phase, but our connections require ongoing care and nurturing to thrive. I help couples develop loving and deeply satisfying relationships throughout every phase of life and love.
I can help you with:
Improved Communication

Parenting Issues

Conflict Management/Resolution

Infidelity Recovery

Increasing Intimacy and Connection

Life Stage Changes

Increasing Sexual Desire
It's vital to understand and value your partner, even the parts that confound or frustrate you. You and your partner may have different communication styles, and sometimes these differences can stand in the way of true understanding. My supportive, non-judgmental approach helps couples foster emotional safety to begin to share and understand one another's wants and needs and reach a deeper level of intimacy. 
Sometimes couples avoid talking about their differences because these conversations can result in conflict and hurt feelings. I understand how difficult it can be to let your walls down and be more vulnerable with your partner. I teach skills to help couples hear each other differently, allowing both partners to open up and connect. 
When partners understand one another's internal world and focus less on getting what they want and more on nurturing each other, marriages thrive. I want to support you and your partner in not only repairing past hurts, but enhancing your relationship and revitalizing your bond. When working with couples, I often apply The Gottman Method, Sue Johnson's Emotionally Focused Therapy, and the Emotional Intelligence work of Esther Perel. 
The Gottman Method allows me to help clients improve communication and understand the foundations of successful relationships. Emotionally Focused Therapy teaches couples how to move past intimacy blocks and create deeper emotional attachments to their partners. Esther Perel's work helps couples reconnect with passion and adventure in their relationship while navigating the complexities of modern relationships. 
Life Coaching
"Coaching isn't therapy. It is product development with you as the product." – Dr. Judy Herr
Life coaching is about taking a good life and transforming it into a great life. Most of us can envision the life we want, but knowing how to get from where you are to where you want to be is often confounding. Perhaps you've noticed that you seem to excel innately in one area of your life, but other areas just aren't where you want or need them to be. If this is the case, you are officially human. No one excels in every area of life without focus and support. 
Here is a list of some areas of your life that I can help you with:
Financial Growth

Health and Fitness

Improved Relationships

Career Enhancement

Work-Life Balance

Healthy Social Connections and Support

Designing Nurturing Homes

Finding Your Purpose

Calling in Your Beloved
Remember, if you can imagine it, then you can create it! I would be honored to help you create meaningful and satisfying changes in your life. To do so, I draw on techniques from evidence-based coaching models, such as Mindfulness-Based Stress Management, Attachment Theory, Internal Family Systems, and Cognitive Behavioral Techniques.
Together we will figure out where you are and what challenges seem to get in the way of being where you want to be. Then, we will create small manageable steps, track your progress, and adjust as needed. 
Hitting plateaus is a normal part of growth, and understanding that is fundamental to persevering to create change. When you feel stuck, confused, or like you're sabotaging yourself, I will help you maintain a growth mindset so that you can maintain positive behavioral changes and avoid setbacks. 
Over time, you'll become your own internal coach; recognizing when you have hit a plateau, identifying the outdated thoughts and self-concepts that are interfering with your growth, and knowing what steps to take to move forward. 
I'll teach you that showing up for yourself is the key. Most of us are really good at showing up for others and providing love and support, but the reality is, you can only give abundantly to others after you've taken care of yourself. 
Parenting Coaching
"Too often we forget that discipline means to teach, not to punish." – Dr. Dan Siegel
Do you feel like your efforts to create behavioral change aren't as effective as you'd like them to be? Or that you'd like to connect with your children on a deeper level? 
Sometimes children's behaviors confound us, especially when our kids grow into teenagers and begin to pull away from us. Unfortunately, our approaches to curb behavior we don't understand often make things worse. I've worked with families for many years and can help you improve your relationship with your children at any stage of development. 
Are you familiar with this scenario: Your child comes home from school grumpy and tired, and you don't know how to help them get back to a good place? Left unchecked, this energy can grow and negatively affect the whole family. 
I can support you in developing open communication with your child. Together, we can find ways to offer your child love and support in ways they can receive. I can also help you support your children to become more comfortable expressing emotions and becoming problem solvers in their own lives.
I incorporate parenting research related to attachment, neuroscience, and family systems in my work. Drawing on the expertise of thought leaders such as Dr. Daniel Seigel, Gordon Neufeld Ph.D., and Dr. Stuart Shanker, I provide psychoeducation about these models. We then take these ideas and find strategies to put them into practice with your child. Whether your child is two or sixteen, I can help you understand their behavior and foster a more positive connection with them.
Individual Therapy for Pennsylvania Residents
"The curious paradox is that when I accept myself just as I am, then I can change." – Dr. Carl Rogers
In addition to working with couples, I have provided individual mental health services since 1999. Currently, I am licensed and treating Pennsylvania residents. I help individuals learn to manage their symptoms and see themselves as whole and complete over time regardless of the mental health diagnosis they are facing. 
I have helped people experiencing the effects of anxiety, depression, past trauma, life transitions, and mood disorders. I provide a personalized, humanistic approach, calling on the types of therapy that will best support your needs and incorporating Cognitive Behavioral interventions to give you the most value and education out of our time together. 
If you are experiencing a life transition, such as a divorce or a breakup, I am here to guide you. We know that the way you're programmed to attach to others can profoundly shape your healing process. Getting support as you heal can make a huge difference.
I help you learn the techniques of basic mindfulness and self-compassion. In doing so, you will learn to calm your limbic system and no longer feel as though you are in fight-or-flight mode when stress arises. If you're feeling stuck, please reach out for support. I can help you complete your grieving process and move on with a sense of self-confidence and empowerment!
I am also a Certified Trauma Professional and have worked with individuals who have experienced various trauma in their lives. We often think that trauma only occurs during war or violent experiences. The reality is, upsetting or challenging experiences such as a car accident, getting fired from a job, being shunned by a social group in middle school, being raised by a narcissistic parent, or experiencing an unexpected breakup can all result in trauma. Facing trauma and integrating these experiences empowers you to face challenging people and situations from a place of resilience and mastery. 
About Me
I started a design career in my 20's. While I loved it, I kept feeling that something was missing. Eventually, I realized that I wanted to do something that felt more meaningful. I wanted to help people in some way. To this end, I started to explore what lit me up, what brought me joy. I became a yoga and meditation teacher and began leading groups designed for women recovering from Breast Cancer. Watching these women transform and find hope and peace amid turmoil motivated me to get a counseling degree to help even more people.
I chose to go to the University of Santa Monica because it was a highly experiential school. I didn't want to just learn about psychology; I wanted to experience it, as I thought this was the best way to help my clients. While in grad school, I fell in love with Attachment Theory and Internal Family Systems. I was humbled to learn how our experiences early in life form and shape us. Through my healing, I saw how helping others heal the irrational or limiting beliefs formed as a child could also transform themselves, their decisions, and their relationships. Helping people harness this particular power of healing motivates me to this day!
Over the years, I have continued to work with children, families, and couples. I have worked in schools, community health facilities, primary care medical offices, group practices, and private practice. I have run various groups for people of all ages, many facing illnesses, others wanting to deal with a particular challenge. For many years I ran the Mind-Body Fertility Program at UCLA and helped couples overcome fertility obstacles to create the families of their dreams.
I've lived in New York and Los Angeles, and in 2006 I moved back to Pennsylvania as I wanted to be closer to my family. I also believe that Chester County has the most beautiful landscape I have ever seen; rolling hills, old stone walls, an abundance of trees and creeks, and rich history of people choosing their own paths in life. Summer evenings are filled with cicadas and lightning bugs which are still magical to me. I created the family of my dreams when I adopted two children from Myanmar who are the loves of my life. We have a rescue dog named Naani. We love hiking, biking, doing creative projects around the house, and exploring new things. I love to bake and recently perfected my chocolate chip cookie recipe. The next baking goal is making the cookies gluten-free!
Schedule with Kanya