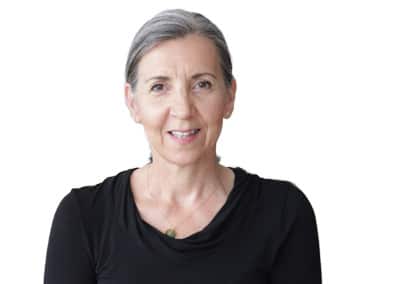 Roseann P.
M.S., LMFT
Open Heart, Wise Mind
"We're both doing really great and we attribute it to our time with you [Roseann]. It truly has been a growing experience for us both, and while we're still practicing the things you taught us- we both feel heard by the other. We thank you so much for your guidance during such a rough time. I can't...
- Marriage Counseling Client
Therapist Overview
Hello! Thank you for wanting to know more about me and the couples counseling, life coaching, and therapy services I offer. Regardless if this is the first time you are considering working with a therapist, or you're familiar with therapy and coaching, I want to acknowledge this step you've taken toward growth and change. It demonstrates your commitment to your wellbeing, and a readiness to create a more satisfying life and more fulfilling relationships.
My greatest strength as a coach, therapist, and marriage counselor is having an open mind and heart. When we work together, I will meet you exactly where you are; but don't worry, I won't leave you there! I'll listen without judgment or preconceived ideas of what is right or wrong, so you feel safe, understood, and comfortable sharing the challenges you are facing and develop trust in the guidance I may offer.
I am a licensed marriage and family therapist in New York and Florida. I received my M.S. degree in marriage and family therapy from Nova Southeastern University, a COAMFTE accredited university. I am also a clinical fellow of the AAMFT, (American Association of Marriage and Family Therapy), the most recognized professional association of marriage and family therapists.
Early in my education, I was privileged to be a student of Dr. Salvador Minuchin, one of the founding fathers of the field of family therapy. Through my time with this master clinician, I learned to privilege possibility over pathology. It was an honor to contribute a chapter to Dr. Minuchin's final book, The Craft of Family Therapy, and serve as an editor of the video archive of his work, which is available to students and clinicians.
As a result of years of study and experience, I possess a knowledge base of many evidence-based therapeutic and coaching modalities, including evidence-based practices of non-duality, mindfulness, and meditation. If suitable, I may draw from all of these to support you in reaching your goals.
This wide base of knowledge informs my approach to therapy and coaching. After discussing your goals and challenges, we will collaborate on a way forward that is best suited to address your unique needs and circumstances.
I will walk alongside and partner with you, inviting you first to become aware and then make efforts to change ways of being that are not serving your vision for yourself and your relationships. We will explore where you are stuck, what you need to feel fulfilled, and take a strength-based approach toward solutions.
Here is a quick overview of some of the things I can help you with:
Relationship goals 

Breakups

Parenting issues

Stage of life transitions

Aging, Empty-Nest Syndrome

Care-giving of parents

Existential and spiritual contemplations.

General counsel for emotional and mental wellness
Read on to learn more about my approach to help you get a sense of what it will be like working with me. If you like what you read, I welcome you to set up a free consultation to assess further whether I am a good fit for you.
Individual Therapy Online
As the saying goes, happiness is an inside job. In my work with individual therapy clients, I utilize evidence-based principles, including Dialectical Behavioral Therapy (DBT) and Acceptance and Commitment Therapy (ACT), which are both mindfulness-based practices.
Rather than controlling the outside world and other people, you find ultimate freedom by attending to your inner world and making decisions based on your values.
I will help you tap into your innate wisdom and challenge problem narratives and distortion from past experiences and conditioning. When our work is complete, you will come to rely on your inner knowledge when making decisions and facing challenges. When we work together in an individual therapy capacity, I can support you in addressing mild mental health concerns and healing from painful experiences.
 I am able to provide therapy services to clients located in Florida and New York. Learn more about the differences between therapy and coaching, and which approach is right for you.
Couples Counseling and Relationship Coaching
I approach relationships from a holistic perspective, which takes into account the primary aspects of what makes us a human/being:
HUMAN: Our external worldly self. The demands of life, material concerns, sexuality, personal relations, career aspirations, financial concerns, raising children, physical health and wellness, life transitions, managing stress.

BEING: Our essence. Our longing for connection, love, meaning, purpose, freedom. Our connection to our highest aspirations.
Drawing on principles of Emotionally Focused Therapy (EFT), Imago Therapy, and The Gottman Method, I seek to create a safe emotional space where both partners can be open and honest with each other about their thoughts, fears, and hopes for themselves and the relationship.
Our work in session is to move away from shame and blame, reduce reactivity, and increase intentional behavior. We consider attachment styles, boundaries, and love languages. We explore new, emotionally intelligent ways of communicating to help you reach individual and shared goals through both in-session and home-based exercises.
Infidelity
Although couples often think of infidelity as a fatal blow, I view seeking counseling as an indication of two people who value their relationship. Borrowing from the work of Ester Perel, I invite clients to view this painful experience as an opportunity to have deeper and more honest discussions, uncover the core emotions that drove the infidelity, acknowledge the immensity of pain it has caused, and if mutually desired, transcend the hurt toward a renewed commitment.
By navigating the often intense and irrational impulses and emotions associated with betrayal, couples can heal from infidelity by having the hard conversations that allow for the possibility to move forward together in hope.
Non-Traditional Relationships
Some partners are interested in exploring non-traditional models of relationships, including open relationships, polyamory, and bi-sexual attractions. I help individuals and couples navigate these options by holding the space to discuss these considerations honestly and openly while validating their concerns and values.
Online Life Coaching
As we move through life, most of us will be confronted with challenges that are difficult to accept, but that comes from predictable stages of change and growth. I invite you to view these stages within the larger timeline of your life so that you may move through these transitions with more ease and grace.
Learn more about the differences between therapy and coaching, and which approach is right for you.
Loneliness – The Desire to Connect
The longing to be in a relationship can create a sense of lack and neediness, resulting in desperation and low self-value. When we operate out of a fear of being alone, the relationships we attract often don't provide the kind of deep connection we seek.
I work with clients to cultivate their self-worth and contentment as individuals. When we are grounded in ourselves, we are lighter in our grasp. Rather than demand love, we attract others who want to share equally in generosity and love.
Parent Coaching
Being a parent is one of the strongest attachments we will develop in life. The challenges of parenting often change the relationship between partners in ways that may threaten their bond. Add to this the demands of career and financial concerns, and even the most devoted parents can become exhausted and disheartened.
By exploring expectations, roles, shared values, and personal boundaries, I assist parents in finding their path toward parenting together with presence.
Therapy and Coaching for Single Parents
Whether due to divorce, unexpected circumstances, or by choice, the challenges of raising children as a single parent compound those faced when two adults are sharing the responsibilities. Drawing boundaries, practicing self-care, and asking for help are essential strategies that help single parents manage their and their children's needs.
Through coaching, I can help you chart a clear course with attainable action steps toward being the parent you want to be (even amidst challenging circumstances, like coparenting or divorce). Through therapy, I can help you heal and process pain and hurt that may be associated with your coparenting relationship and address any mental health concerns that are either being exacerbated or emerging from your life circumstances.
Otherhood – Empty nest syndrome
Children setting off on their own and the loss of the caretaker role can often leave couples feeling adrift and without purpose, struggling to adapt and reconnect.
I assist these couples in rediscovering their "why" and redesigning their future life together and as individuals.
Divorce and Breakup Recovery – From We to Me
Deciding to end a relationship is one of the most difficult experiences any of us will go through. The aftermath can be disorienting and challenge our sense of identity. Like all of life's challenges, we have a choice of opening to the lessons or closing down with bitterness and hurt.
Self-care during this time is essential, which includes processing the hurt and anger after a breakup or divorce, grieving the loss, and setting intentions for moving toward renewal. If children are involved, staying committed to their wellbeing requires maturity, clarity, and devotion.
Aging – Envisioning our second act
Watching oneself age can challenge our sense of security and self worth, which may be compounded by potential regrets, unrealized dreams, and increased health challenges of self and loved ones.
In my work with mature clients, I invite them to face this period with humor, compassion, and grace, recognizing the value of their lived experience as we work to discover the meanings that will sustain and fulfill them through this next stage of their lives.
Working With Me…
The feedback I most frequently receive from both clients and colleagues is that they find me a calm presence. I believe this is due to my ability to forge authentic and empathetic connections with those I work with.
I invite my clients to meet their difficulties head-on, with self-compassion, and radical honesty, so they can view mistakes as errors to be corrected, rather than faults to cast blame.
As a mature woman, I have personally experienced many of life's joys, challenges, and heartbreaks. All of these experiences have contributed to my growth as a human being. I bring the wisdom gained from these experiences to my work with clients, with empathy and compassion for their struggles and confidence that they too will find their path to contentment and success.
I strive to create a life of balance and wellbeing, fueled by practicing mindfulness, yoga, and utilizing creative outlets. These practices contribute to my passion and desire as a therapist and marriage counselor to help others identify and achieve their sense of balance.
Yours Truly,
Roseann P., M.S., LMFT
Schedule with Roseann