How to Stop a Divorce and Save Your Marriage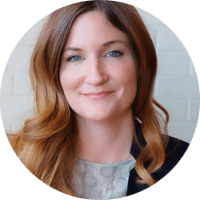 What to do when your husband or wife wants a divorce… and you don't.
(Note: This episode was first released in January of 2017. Why again now? Because divorce filings are most common in February and March, and in August and September. I hope the information in this podcast helps you head a split off at the pass… LMB)
——
One of the scariest things that can happen over the course of a marriage is when one person gets so fed up and frustrated they ask for (or threaten) a divorce. In my experience as a marriage counselor, this can break one of two ways: It either leads couples into a "transformational crisis" where they make positive and often long-overdue changes to their relationship, or it's the beginning of the end.
Preventing Divorce
Today on the Love, Happiness and Success Podcast I'm going to be giving you some real-world advice on what to do if your husband or wife asks for a divorce.
How you handle yourself in the hours, days and weeks after your partner has asked for a divorce can make all the difference as to how things unfold. I believe that you often can stop a divorce from happening if you are able to stay in control of yourself and rise above the immediate emotions of the situation. (Particularly if asking for a divorce is more of a "cry for help" rather than a serious and pre-meditated intention of your partner).
Listen to the podcast for some insight into why divorce happens, and to get practical anti-divorce advice on how to handle yourself if you want the best shot of saving your marriage.
When You Can't Stop a Divorce
And, unfortunately, there are also situations where people are blindsided by divorces that they cannot stop. In these instances, as awful as they are, you need to make a shift out of your feelings and get into "survival mode." There are practical steps that need to be taken in order to ensure your long-term financial safety and the wellbeing of your children.
To give you some guidance on the next practical steps forward I've enlisted the support of my colleague, professional divorce mediator Denisa Tova of faircoloradodivorce.com. She'll be giving you some insight into the process of divorce, and the steps you can take to ensure that your divorce process is as collaborative, civilized, and healthy as is possible.
I hope that all the advice helps you find your way through this confusing, and scary time, and that the path forward is one of growth for you — no matter how things unfold.
With love and respect,
Dr. Lisa Marie Bobby
Listen & Subscribe to the Podcast
Enjoy the Podcast?
Please rate and review the Love, Happiness & Success Podcast.