Your Relationship's Strengths
This assessment measured your relationship's health in the following key areas:
Emotional Safety
Communication
Teamwork
Kindness and Generosity
Shared Goals and Values
The Presence or Absence of Negative Behaviors
Your answers provide insight into the strengths of your relationship, as well as your growth opportunities.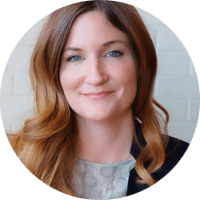 Real Support For Your Relationship
Dr. Lisa Marie Bobby is the founder and clinical director of Growing Self Counseling and Coaching. She is licensed as both a marriage and family therapist and a psychologist, and she is a board certified life coach. She is the host of "The Love, Happiness and Success Podcast," the author of "Exaholics: Breaking Your Addiction to Your Ex Love," and a frequent contributor to national health, wellness and news publications.
Check your email for your quiz results! Dr. Bobby will be reviewing your scores with you, explaining what they mean, and sharing her top tips for creating positive change in the videos below.
Emotional Safety
Emotional Safety is the foundation of every relationship. Feeling loved, respected, secure and fundamentally accepted by your partner is a necessity for having a strong relationship. If couples have a strong sense of mutual trust and love, they can often transcend other obstacles. Conversely, if their foundation of emotional safety is shakey they'll often have problems in other domains of their relationship as a result, like communication or teamwork.
Discover what your results mean about the levels of emotional safety in your relationship, and get Dr. Bobby's recommendations for strengthening this area of your partnership.
Communication
Good communication (C) is essential to having a good relationship. Why? All couples have things that come up that they need to work through: Misunderstandings, problems they need to solve together, and learning about each other's thoughts and feelings are all vital to having a healthy partnership.
Discover what your results in this area mean, and get Dr. Bobby's recommendations for how to improve your communication.
Teamwork
In addition to enjoying each other, every couple in a long-term relationship needs to learn how to work together as a team (T). While maintaining a household, parenting, and attending to daily tasks of life may seem hum-drum, these are crucial aspects of any successful partnership. When couples have significantly different ideas about what needs to be done, and who should do what (and when!) conflict will arise.
Learn what your results mean, and get Dr. Bobby's recommendations on some strategies that will help you improve your teamwork.
Kindness and Generosity
Did you know that research into what makes happy, healthy, enduring relationships consistently finds is that two things are more important than almost anything else? The magic ingredients are kindness and generosity. Being kind towards each other means acting in ways that are loving, affectionate and friendly. Being generous with each other means making each other's feelings and preferences a priority, at least some of the time. When two people are intentionally showing each other love and affection, and being thoughtful about each other's feelings, their relationship will flourish.
Learn what your responses in this section indicate about your relationship, and get Dr. Bobby's tips for how to strengthen your partnership in this area.
Shared Goals and Values
In a healthy, dyamic partnership the shared vision, shared goals, and shared life that a couple works toward together creates a mutual sense of meaning and purpose. Going through life as a united "we" not only strengthens a partnership and a family, but can generate optimism, commitment, and deep connection.
Whether the cornerstone of your partnership is raising a family, building a business, practicing your faith, or expanding your horizons through your next great adventure, having common goals for your shared life (plus deep respect and support for each other's individual goals) is a foundational strength for any relationship.
Learn what your "Shared Goals and Values" score means about your relationship, and get Dr. Bobby's tips for how to make positive changes in this domain.
Your Relationship's
Overall Health
The presence or relative absence of a few, specific "negative relationship behaviors" are highly significant. If your relationship is currently experiencing a high degree of negative behaviors, it's a warning sign.
Get Dr. Bobby's tips and heartfelt advice for how to make positive changes in your relationship in this very important area.
Real Help For Your Relationship
We've helped thousands of couples heal their relationships through our style of positive, powerful, and evidence-based couples therapy.
We'd like to help you, too.
"It has been really helpful to have someone else's perspectives and guidance on our conversations, and Kathleen has been incredibly easy to talk with. I'm surprised at how comfortable this experience has been for both of us so far."
"We both really like Brenda's style. She makes us feel comfortable. We have been able to share things frankly with each other through her prompts and understanding way."
"We have tried working with other marriage counselors before but this feels way more productive. I love it that our marriage counselor gives us worksheets and homework assignments to do between our sessions."
Relationship Advice on the Love, Happiness & Success Blog & Podcast
[et_pb_blog_extras blog_layout="box_extended" posts_number="6″ include_categories="1538″ show_author="off" show_date="off" show_categories="off" show_comments="off" _builder_version="3.22.7″][/et_pb_blog_extras]