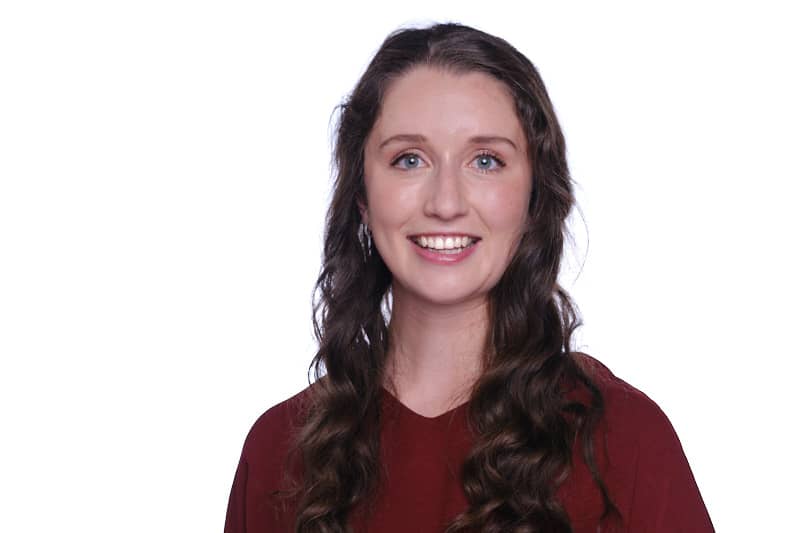 Kara C.
M.S., MFTC
Supporting Your Growth With Care
Therapist Overview
Hi there! I'm Kara. In my work as a marriage counselor, individual therapist, and life coach, I believe that YOU are the biggest agent of change in your life. Yes, it's true, sometimes we can get stuck – stuck in patterns both internally and in our relationships but I believe that you have everything you need to be happy and successful.
In our work together, I will empower you to find acceptance, compassion, and joy within yourself and in your relationships. Together, we can identify strengths, obstacles, and areas of growth to create lasting change in your life and your relationships.
Marriage Counseling, Couples Therapy & Relationship Coaching
In my work as a supportive marriage counselor, couples therapist, and relationship coach, I have an open and direct approach to our work together, which includes identifying strengths in the relationship and also areas of potential growth.
I have completed Level 1 Gottman training and I use this perspective to provide couples with foundational skills to help build openness, understanding, and love in your relationship. I am experienced in helping couples work on self- and relational exploration to help understand why we do the things we do in our relationships.
I approach sessions with an open and nonjudgmental stance, creating a space where both of you will feel accepted and comfortable in this journey of rekindling and strengthening your love for one another. I emphasize building trust and closeness between partners and establishing a secure base that ensures both of you feel understood and safe.
I can help you with a variety of relationship challenges including struggles with conflict and communication, feeling "stuck" in your relationship, sexuality, premarital counseling, and parenting.
Through our work together I am hopeful that you will become the expert on your partner, bring awareness to what you contribute to your relationship, identify strengths and negative patterns in the relationship, and strengthen the bond between you and your partner.
Life Coaching
In our life coaching work together, we will begin by discussing your goals while also building self-compassion and self-acceptance for where you are currently at in your personal growth journey.
I can help you understand more about yourself, identify cycles and patterns to help improve relationships, help you grow as a person, gain clarity and confidence, and establish healthy habits and boundaries in life and relationships.
My approach to life coaching is systems-oriented. This means that together we will look at the different parts of you that make you unique. Throughout our work together you will develop a deeper awareness, understanding, and appreciation of yourself.
It's important to consider the context in which we live our lives. We will look at the circumstances and life events that make you who you are (e.g. work/career, interpersonal relationships, upbringing, societal messages, and more) and how these impact your happiness. We can identify the difficult experiences and messages that still impact you today, and through self-compassion and acceptance, overcome self-criticism and self-doubt.
My life coaching style is supportive, encouraging, and active. I can help you create awareness, develop skills, and build habits to create lasting change in your life.
Learn more about the differences between therapy and coaching, and which approach is right for you.
Individual Therapy
In addition to individual and couple's coaching, I am able to provide psychotherapy to residents of Colorado.
I have worked with individuals, families, adolescents, and couples with a variety of issues including relationship conflict, communication, struggles in parenting, processing the impact of trauma, self-esteem, anxiety, sexuality, and cultivating emotional awareness.
I have experience working with individuals, couples, and families around many diagnoses including depression, anxiety, and autism spectrum disorder. My goal is to create an inclusive and supportive space for all people to feel like they can be their authentic selves. I integrate a number of evidenced-based therapeutic modalities, depending on the needs of my clients and what fits for them, including mindfulness-based cognitive behavioral therapy, emotionally focused therapy, and internal family systems therapy.
About Me
I received my master's degree in human development and family studies with a specialization in marriage and family therapy from Colorado State University. I am currently a marriage and family therapist candidate in the state of Colorado.
In my free time I enjoy baking, spending time with my husband and our goofy dog Whiskey, family time, hiking, and enjoying time in nature.
I would love the opportunity to support you and collaborate with you! I invite you to schedule a free consultation with me so we can talk about your hopes and goals, and how I can help you accomplish them.
Schedule with Kara