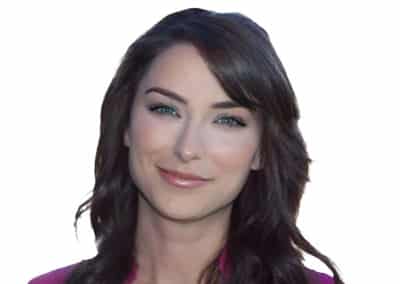 Kathleen C.
M.Ed., LPC, NCC
Kind, Compassionate, & Effective
"Kathleen has exceeded my expectation. I appreciate the judgement-free space she creates. She gave me perspective on issues I described. I love the way her brain makes connections. Also helpful: "homework.""
- Individual Therapy Client
Therapist Overview
Hi, I'm Kathleen. I am a Licensed Professional Counselor, National Certified Counselor, personal growth therapist, relationship coach, dating coach, and life coach who is passionate about helping others build strong self-esteem, realize their best selves, and live more intentional, meaningful lives.
I create a nonjudgmental, productive space where you will feel safe, comfortable, and understood. I use only the most effective, best-researched strategies to help you to create lasting, positive change in yourself and in your relationships.
Individual Therapy and Life Coaching
I provide a solution-focused orientation and a warm, supportive working relationship for my clients. I will competently guide you in processing and managing difficult feelings, overcoming self-limiting beliefs, and help you discover new, empowering solutions to old, stubborn problems. 
I'm experienced in using Cognitive Behavioral Therapy (CBT), Dialectical Behavior Therapy (DBT), Acceptance and Commitment Therapy (ACT), and Existential Theory. Together, we'll use these research-driven approaches to overcome old patterns that are holding you back, so you can successfully reach your goals and create the life and relationships you deserve. 
As a therapist, I specialize in helping clients build strong self-esteem and self-confidence (if you want to learn how, I recorded a podcast episode on creating self-confidence), identify and create healthy relationships, walk away from toxic dynamics and heal from them, overcome codependency and resolve the wounds that created it, recover from heartbreak, and learn how to love themselves more. 
As a life and dating coach, I'll help you clarify your goals, connect with your purpose, and bring deeper meaning and greater fulfillment into your life and relationships. We'll target the specific thoughts and behaviors that no longer serve you, and identify concrete, effective strategies to propel you forward, toward long lasting, meaningful change. 
I am able to provide counseling services to clients located in the state of Colorado and coaching to clients located anywhere in the U.S. and internationally. Together, we will identify if coaching or counseling is right for you. Learn more about the differences between therapy and coaching.
Self-Esteem and Assertiveness Coaching
I specialize in helping clients who struggle with assertiveness, boundary setting, and self-esteem. With the help of roleplaying, homework, and actionable tools, you can release old beliefs about yourself and show up socially and in your relationships, both personal and at work, with confidence. 
I help my clients identify and create healthy relationships, increase confidence and self-esteem in relationships and at the workplace, build assertiveness strategies and boundary setting skills, overcome people pleasing tendencies, learn how to filter out unhealthy people and relationships, dealing with passive aggressive behavior and other unhealthy patterns, reclaim their personal power, and reach out to make new connections, confidently.
Relationship Coaching and Dating Coaching
Helping individuals attain the loving relationships they yearn for and deserve is particularly meaningful to me. Whether serving you as a therapist, group therapist, life coach, relationship coach, or dating coach, the quality of your relationships is a priority. I draw from the evidence-based approaches of Attachment Theory, CBT, and DBT to help my relationship and dating coaching clients thrive. 
Creating strong, loving, and fulfilling relationships is not based on luck, but on research-driven tools and strategies. I'll help you experience greater confidence, security, and closeness in your relationships by guiding you in the development of key relationship skills, including conflict resolution, communication, navigating relationship challenges, vulnerability, creating chemistry, and deepening your emotional intelligence. Together, we'll level up your relationships, so that you can experience deeply fulfilling connections.  
As your dating coach, I'll help you clarify the type of partner and relationship you're seeking, as well as any barriers that may be standing in the way of that relationship you desire. Then, together, we'll create and put into practice a step-by-step plan for meeting and creating chemistry with the right people. Whether wanting to gain experience dating, or build the foundation of a beautiful, lasting relationship, I can help you put your best foot forward and date with intention.
Breakup Recovery 
Whether you're dealing with a short or long-term relationship, divorce, mutual separation, toxic relationship, high-conflict breakup, or even if you're the one that ended things – breakups are hard, and they require specific, evidence-based steps to recover. 
I will guide you through the breakup recovery process, helping you learn the reasons for why you feel the way you do, and understand you are not alone. Our work will be based in Attachment Theory, CBT, and helping you unpack and rewrite the narrative of your relationship and love life. Together, we'll pave a clear path forward to healing, peace, and a whole heart.
Body Positivity Coaching
I'm also passionate about helping clients feel better about themselves and their bodies through self-esteem and body-positivity coaching. Patterns of emotional eating or feeling at war with your body or with food can leave us feeling stuck, powerless, hopeless, and angry. Together, we'll unpack these patterns and help you understand how they came to be, finding compassion for yourself in the process. I'll guide you in using effective strategies for building new habits and behaviors around food, and new feelings and experiences living in your body.
With evidence-based approaches, such as CBT and DBT, body-image work, and the principles of intuitive eating and intuitive self-care, I help clients overcome disordered eating, low self-esteem, and emotional eating, and feel more empowered and at peace in their bodies and in their relationship with food.
About Me
I completed my master's degree in counselor education at the University of New Orleans. I have experience helping adolescents, young adults, adults, and couples. A New Orleans native, I moved to Colorado in 2015 and, in addition to working as a licensed professional counselor, have enjoyed spreading awareness around mental health, personal growth, and support services through my role as a graphic designer and social media content creator with Growing Self. 
I would love the opportunity to get to know you better, and learn more about how I can help you achieve your goals. I hope to meet you soon!
Schedule with Kathleen