From Emotional Eating To Intuitive Eating: How To Change Your Relationship To Food
Food is Good, and So Are You.
EMPOWERED EATING: Your relationship with food is just like any other relationship. It can be positive, supportive, nurturing and enjoyable…. or it  can be toxic, stressful and disempowering. The latter is very common, especially if you've been exposed to judgmental ideas about food (and who hasn't?) that have disconnected you from your own inner wisdom, and led you to get caught up in a cycle of emotional eating.
First things first: Food is good. Food is an important part of a health and authentic self-care strategy. Intuitive eating is all about listening to yourself, trusting yourself, and having a positive relationship with the food that nourishes your body or that brings you pleasure. Food is not only nourishment, it's an opportunity for connecting with others, getting in tune with yourself, and savoring all the good things that life has to offer.
However, it can be challenging to stay in a positive, empowered place when it comes to food. Especially when we have so many "experts" making value-judgments about what is okay and not okay to eat, and so many confusing and often contradictory information about what healthy eating "should" look like.
Furthermore, it's extremely easy and common to turn to food for comfort and indulgence and fall into unhealthy, mindless emotional eating during times of stress. This can create a shame spiral where we start to judge ourselves for our food choices, and leads to restriction, "rules," and rigidity… that only (ironically) makes it harder to develop a healthy, empowered relationship to our food.
One aspect of this can be more emotional eating. When emotional eating is happening mindlessly (and often), it can cause problems: Not just to your health, but also to your emotions and the way you feel about yourself. It can be easy to fall into reactive emotional eating, especially during times of stress. If you're eating your emotions away rather than allowing yourself to deal directly with your feelings, emotional eating can get in the way of your personal growth process.
How to Tackle Emotional Eating
To assist you in reclaiming your power when it comes to food, I'm speaking to my colleague Kathleen Stutts, M.Ed., LPC to get her perspective and wisdom on how to release shame and judgment about food and start to practice intuitive eating. Kathleen is, among other things and intuitive eating counselor. She has spent years working with people to hep them increase their self-esteem, learn how to listen to themselves and their bodies, and practice mindful eating.
Kathleen had so much wisdom to share on this emotional eating podcast. Her first "wisdom bomb" is that emotional eating isn't necessarily bad. It's okay if eating things that make you feel good can be a healthy coping strategy, if it's one tool of many. She also reminded us that food is good. It's okay to take pleasure in the things you eat, and to mindfully savor the foods and flavors that you enjoy.
The first step to end emotional eating is not to restrict yourself, beat yourself up, or listen to what OTHER people say about what you should or should not eat. The key to overcome emotional eating is to end the feelings of shame that food can cause, by developing a more compassionate, tolerant and positive relationship with food, with your body and with yourself.
Intuitive Eating Principles
In addition to describing the underlying causes of emotional eating and how to begin to gain the self-awareness and self-compassion to begin to change those patterns, Kathleen turned this into an "intuitive eating podcast." She shared so many pearls of empowering wisdom including:
How to listen to your body
How to release shame and judgement
How to practice empowered eating
How to practice mindful eating
How to start intuitive eating
Mindfulness exercises
How to trust yourself and your own body
How to practice a body-positive mentality that will lift you up
In addition to sharing her compassionate intuitive eating strategies she also provided lots of encouragement, an affirming body-positive perspective, and online resources to help you create an empowered eating approach in your life.
All for you! Listen now…
Dr. Lisa Marie Bobby and Kathleen Stutts, M.Ed., LPC
Listen & Subscribe to the Podcast
Music Credits:  Egozi, with "Cookie Dough"
Spread the Love Happiness & Success
Please Rate, Review & Share the Love, Happiness & Success Podcast.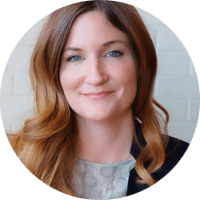 Do you get excited to set goals for personal and professional improvement, but find yourself typically not following through with or seeing success in these areas of your life? That's okay, we get it! Denver therapist and life coach, Tacy LeBaron, M.S., MFTC shares her goal setting tools for following through with and experiencing success in your daily and year-long goals!