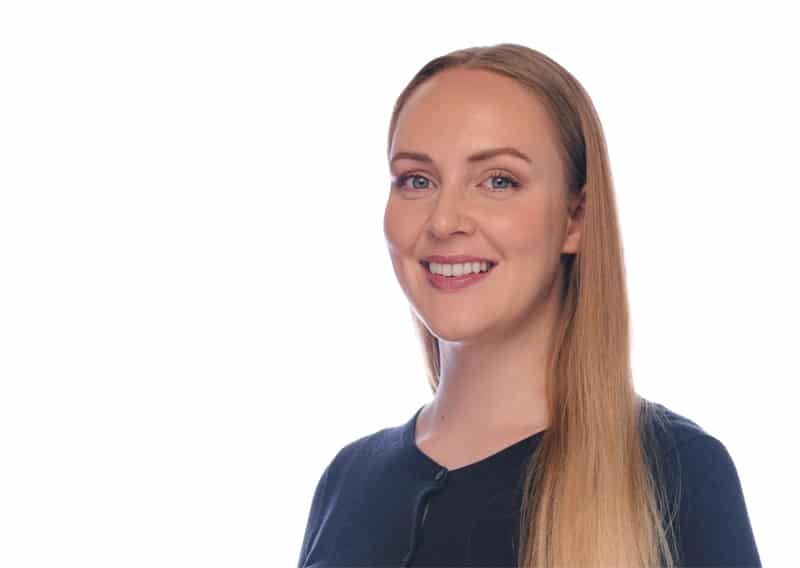 Kensington O.
M.S., LMFT
Compassionate, Present, and Supportive
"Kensington was intentional and warm, which is something we appreciate when it comes to letting someone in our personal life. Kensington asked us questions and provided feedback which was great as well."
- Couples Therapy Client
Therapist Overview
Hello, I'm Kensington (she/her). I am a Colorado and Utah individual and couples therapist as well as a life and relationship coach. As a therapist and coach, I provide my clients with a supportive and non-judgmental environment where they can feel understood, gain insight, and create lasting change in the most meaningful parts of their lives. I have experience in working with diverse individuals and partnerships, including members of the BIPOC, LGBTQIA+, polyamorous, and various religious and spiritual communities. I work hard to continue evolving as a culturally aware clinician.  Here's a little more about the services I provide and what you can expect when working with me:
Premarital Counseling, Couples Counseling and Relationship Coaching:
As a graduate of a Marriage and Family Therapy master's program, working with couples to improve their relationships is one of my passions. Whether you are experiencing serious difficulties in your relationship, are hoping to "fine-tune" some things, or want to create a solid foundation for a lifetime of love, I can help you and your partner. I provide couples therapy in Utah and Colorado, where I am a Licensed Marriage and Family Therapist, and relationship coaching throughout the United States and abroad.
I provide premarital counseling and pre-engagement counseling, relationship counseling, relationship coaching, marriage counseling, and discernment counseling services to couples. 
Some of the things I can help you and your partner with include: 
Increasing

emotional safety

and connection 

Improving communication 

Operating as a team

Gaining clarity around the future of your relationship
If you and your partner are couples therapy clients located in Colorado or Utah, I can also help you understand how to best support each other in the face of mental illness. 
When working with you and your partner, I draw on evidence-based approaches, including Emotionally Focused Therapy and the Gottman Method. These approaches have become the gold standard in couples work because they allow us to gain clarity around why you're feeling stuck in cycles that are no longer serving you and develop tools and strategies to help you and your partner create new, healthier patterns. For premarital and pre-engagement couples, these approaches can also help us fill your toolbox with effective strategies that can set you up for a lifetime of love.
Individual Coaching and Therapy:
Individual Life Coaching:
I provide individual coaching services to clients throughout the United States and internationally. As a coach, I draw on my experience as a therapist, as well as tools from cognitive psychology, positive psychology, coaching psychology, and Dr. Kristin Neff's studies on the power of self-compassion. These tools help you identify patterns that are keeping you stuck, and implement new patterns so you can build the life you want.
Here are some of the areas I can help you navigate through coaching: 
Dating and relationship skills

Gaining clarity about the future of your current relationship

Breakup and divorce recovery

Navigating major life transitions

Transitions in faith and spirituality

Improving relationships with family members and friends 

Developing your identity and creating a meaningful life

Increasing self-compassion and confidence
Learn more about the differences between therapy and coaching, and which approach is right for you.
Individual Therapy:
As a Licensed Marriage and Family Therapist in Colorado and Utah, I also provide mental health therapy services to individuals located in those states who are experiencing mild to moderate symptoms of mental illness. I utilize evidence-based approaches, including Cognitive-Behavioral Therapy, Narrative Therapy, Dialectical Behavioral Therapy skills, and self-compassion practices to help you find a personalized way to effectively reduce the impact of mental illness symptoms on your life.
My clients have said that they appreciate my compassionate yet straightforward approach and my sense of humor. After working with me, my clients typically report feeling more clarity about their identity and values, more empowered and capable of reaching their goals, and more self-compassionate.
Breakup Counseling and Coaching
I also offer breakup recovery counseling and coaching and facilitate the Online Breakup Support Group here at Growing Self. I can help you sort through the complex emotions of healing after a breakup or divorce, navigate the stages of a breakup, or work through whether or not to get back together with your Ex. 
As a breakup and divorce recovery counselor and coach, I draw on principles of Narrative and Solution-Focused Therapies, as well as research on attachment and the biology of a breakup. These methods can help us create understanding and self-compassion for why you're feeling stuck, and find healthy ways to move forward.
One of the forms of breakup and divorce recovery work that I offer is our Online Breakup Support Group.  The breakup recovery coaching group is a safe space where you can connect with others going through a shared experience, and gain tools to healthily move forward in your life. It is a highly collaborative group where we address topics such as boundaries and building confidence through a mix of education and group discussion.
If you'd like to work with me one-on-one, I also offer private breakup recovery and divorce recovery sessions. The end of a relationship can be an incredibly isolating and painful experience — much more so than is commonly depicted in pop culture. If you are in this situation, I can support you through the healing process and as you build a beautiful new life
About Me:
I grew up in the Chicago area and have lived in the Rocky Mountain West since 2016. I completed my M.S. in Marriage and Family Therapy at Brigham Young University, where I researched the representation of BIPOC groups within MFT research. I gained special personal and professional interests in faith transitions and spiritual trauma, the experiences of LGBTQIA+ communities, and breakup and divorce recovery.
When I'm not with clients, you can find me running, traveling, playing tennis, and watching something new on Netflix with my partner.
Schedule with Kensington