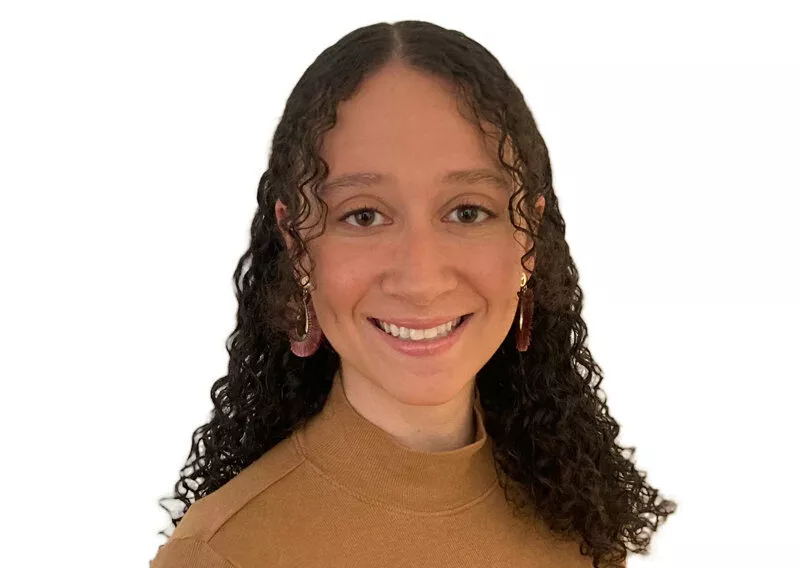 Talia R.
M.S., MFTC
Straightforward, Open-Minded & Action-Oriented
Therapist Overview
Hi, I'm Talia. I know firsthand how overwhelming it can feel when searching for a therapist or coach who is the right fit for you. Finding that person who makes you feel safe, supported, and truly understood is so important. Thanks for taking the time to learn more about me and how I can help you if we work together.
None of us exist in a vacuum. We are all shaped by our experiences, and the people and relationships throughout our lives. I am passionate about guiding you toward cultivating healthy, gratifying relationships, with yourself and with others. My approach is strengths-based and client-centered. I believe that you are the expert on your life, and I value the unique strengths and lived experiences you will bring to our work together.
What I have learned is that in order for true change and growth to take place, we must hold a mirror up to ourselves, and our relationships, with a healthy mix of self-compassion and accountability. I am passionate about creating a safe space in my sessions for that work to take place. I will sit in the shared human experience with you — the good and the messy.
People who work with me have described me as warm, open-minded, and direct. Additionally, I seek to be straightforward and action-oriented. I will provide you the structure and actual tools and techniques to use outside of our sessions to make the changes you desire.
In my work with individuals, couples and families, I draw from a variety of evidence-based practices and therapeutic approaches, including Emotion-Focused Therapy (EFT), Psychobiological Approach to Couples Therapy (PACT), the Gottman Method, parts language from Internal Family Systems therapy (IFS), Cognitive Behavioral Therapy (CBT), motivational interviewing (MI), solution-focused therapy, narrative therapy, and mindfulness-based approaches. I am an avid consumer of research, and incorporate what I know to be effective, and proven approaches to facilitate change and healing. I am here to help YOU meet YOUR goals, so I will tailor my work to best fit your unique personality, identities, culture, and preferences.
As you read on, you will learn more about me and the services I provide. If you're interested in working together, I would love to offer you a free consultation. During this time we can get to know one another, and discuss how we might work together to reach your goals and create the life you desire.
Powerful Growth for Your Relationship
If you would like to improve or strengthen your relationship, I can support you as your relationship coach, whether you have just started dating, are navigating long-distance, preparing for marriage, or have been together for years.
I have experience working with couples and families with a variety of needs and relational challenges. In my work with couples, my goal is to create a safe space for you to come to know and understand your partner on a deeper level and cultivate secure attachment. I will help you to identify your needs, and to effectively express them to your partner.
We will pinpoint the areas where you feel "stuck" and the interaction cycles and patterns of behavior that keep you feeling that way. You will learn to replace those patterns and cycles with new and healthier communication and skills to avoid conflict escalation. I will help you to have the hard but powerful conversations to understand the emotions underlying the misunderstandings, conflicts, and unresolved hurts, so that you can move forward with intentionality, trust, emotional safety, and deeper connection.
Here are a few relationship areas I can support you in:
In addition to my work as a relationship coach and premarital counselor, I am able to provide individual and family therapy in Colorado. Learn more about the differences between relationship coaching and couples therapy, and which approach is right for you.
Online Life Coaching
Life is full of decisions, transitions, celebrations, and at times, the inevitable disappointments. This is normal, and it is OK if you are needing some extra support, navigating these ups and downs, and gaining clarity about the life you want. I want to help you show up to your life and your relationships as the most intentional, authentic, and content version of yourself.
Here are a few areas we could address in coaching:
When working with coaching clients, I am hands-on and solution-focused. I will work with you to identify the patterns that may be keeping you stuck or holding you back. We can work on gaining self-awareness and clarifying your goals. Whether you want to work on navigating relationships, self-esteem, body image, breaking old habits, or creating new routines, we can establish an effective plan to get there, and work on the skills needed to make meaningful and sustainable changes.
Learn more about the differences between coaching and counseling and which approach is right for you.
Individual Therapy
I also provide individual therapy.
I know how anxiety, shame, perfectionism, and inner critics can be relentless roadblocks to happiness. I understand intimately what it takes to move past those struggles, and how daunting that work can seem. I am here to encourage, listen, and provide structure and support for you on this journey.
As your individual therapist, I provide mental health treatment to reduce symptoms, and become more in tune with your emotions, and understand the parts of yourself that might be causing distress, chaos, or conflict in your life. I am systemic in my approach. I believe that we've all been shaped by the people in our lives, our cultural contexts, and the societal messaging we receive.
Here are some areas I can support you with:
I use techniques from a variety of evidence-based therapeutic modalities such as: Acceptance and Commitment Therapy (ACT), Motivational interviewing (MI), Internal Family Systems (IFS), and Solution-Focused Therapy. I also draw from experiential and mindfulness-based approaches. My goal is that you are able to add to your "tool belt" the skills and coping mechanisms you need to feel truly content with your life.
I provide psychotherapy and mental health treatment to clients located in Colorado, and coaching services to clients located across the country via secure online video. Learn about the difference between therapy and coaching and which approach is right for you.
About Me
I was born and raised near Boston, Massachusetts, and later moved to Maine to complete my undergraduate education at Colby College. I earned my bachelor's degree in psychology with a concentration in neuroscience. I am fascinated by the relationship between our brains and our behavior, and how our environments and experiences shape some of these outcomes.
Following undergrad, I spent four years working in first-episode psychosis treatment and research in New York City, before moving to Colorado. I earned my M.S. in Marriage and Family Therapy from Colorado State University. I am a Marriage and Family Therapist candidate in the state of Colorado. Additionally, I have completed training in the Gottman Method of couples therapy (Level 1).
I spend much of my free time outdoors hiking, camping, and roadtripping. Or, just popping in a podcast and going for a long walk around town exploring all the shops, thrift stores, and breweries! I also love spending quality time with my friends and my partner, trying out new restaurants or recipes, cozying up in a local coffee shop with a book, and listening to music.
Schedule With Talia