First Date Questions for a Meaningful Connection
As an experienced therapist and dating coach, I know that first dates can be nerve-wracking. Meeting someone new or in-person for the first time, especially in a romantic context, is inherently vulnerable and anxiety-inducing. If you've ever struggled to strike up a compelling conversation on a first date, you're not alone. In this blog post, we'll explore the art of asking thought-provoking first date questions that spark meaningful conversations, setting the stage for a successful date and a promising new romantic connection.
The Challenge of First Date Conversations
First dates often feel challenging because they lack the comfort that comes with familiar, established relationships. When you spend time with someone you already know well, there are shared experiences, inside jokes, and topics you can easily revisit. On a first date, you're starting from scratch with none of that to fall back on. 
While the conversation may have flowed effortlessly on dating apps or websites, it can be a whole different story in-person. But the initial moments of a first date can set the tone for the entire evening, so it's crucial to have engaging questions ready to encourage a meaningful exchange. Learning some good first date questions to ask can help you feel confident about dating, which is an attractive quality indeed. 
What to Talk About on a First Date
The first guideline to starting a good conversation on a first date is to ask questions that require a response that goes beyond a simple "yes" or "no." For example, instead of asking, "Do you have siblings?" you could say, "Tell me about your family," or "Are you close to your family?" These questions invite your date to share more in-depth, personal information, which will create a richer conversation, greater emotional intimacy, and more points of potential connection. 
The second guideline is to balance depth with healthy boundaries. While the goal is to get to know your date better, it's essential to strike a balance between meaningful conversation and not oversharing (or intrusive probing) on a first date. Avoid "emotional dumping," or diving into deeply personal or traumatic topics that might overwhelm your date. Not approaching a first date with healthy boundaries can also cause you to attract the wrong partners while repelling the right person. Instead, aim for questions that help you learn more about their interests, values, and preferences.
Finally, remember that reciprocity is key. While you're eager to learn about your date, remember that they are equally curious about you — or at least they should be! Try to strike a balance between sharing your own thoughts, experiences, and anecdotes, and making the space for your date to share theirs. If you are doing all of the work of making conversation while your date sighs and offers two-word answers, consider that it may be time to call it a night. 
First Date Questions for a Meaningful Connection
To help you navigate the tricky terrain of first-date conversations, here are five examples of questions designed to foster a meaningful connection on a first date:
Who is your best friend? Tell me about them.
This question provides insight into your date's closest relationships and allows them to share stories and experiences that shaped their friendships. You will likely see their eyes light up while they recall happy memories. You will also get some helpful insight into what they value in relationships and how they think about the people in their lives — which is what you want to know about a potential life partner.
What kind of music did you listen to in high school?
Musical preferences often reflect personal memories and experiences, especially the music that we fall in love with as adolescents. Discussing high school music choices can lead to nostalgic and entertaining conversations, and it may unearth some shared interests for you to connect over. 
What are your favorite parts of your job? What are your least favorite parts of your job?
Inquiring about your date's work gives you a glimpse into their daily life and their values. Understanding their job-related joys and challenges can lead to a more comprehensive understanding of their world. It also gives them an opportunity to talk about something important to them, while leaving space for the reality that they may not love everything about their career. 
What does your ideal day off look like?
This question provides a window into your date's interests and how they choose to unwind. It can lead to discussions about hobbies, relaxation, and possibly shared interests. If they describe a day that you would like to be a part of, then that's a sign of potential compatibility. 
What was your favorite movie/book as a child?
Childhood favorites often hold a special place in our hearts. Asking about beloved childhood movies or books can reveal your date's early influences and may even lead to fond memories and shared favorites.
What are you looking for in a relationship? 
If you haven't already gotten this question out of the way beforehand, your first date is a good time to broach it. Asking this question can give you the information you need to decide whether you'd like to have a second date. It also builds trust by showing that you respect your date's time while also valuing your own. 
Support for Dating with Intention
Mastering the art of meaningful first-date conversations can transform an awkward encounter into an enjoyable, connection-building experience. Going in armed with some thought-provoking first date questions helps set the stage for a promising and engaging evening — and maybe even true love.
If you would like to work with me as your dating coach and get more support for dating with intention, I invite you to schedule a free consultation. 
Sincerely, 
Free, Expert Advice — For You.
Subscribe To The Love, Happiness, and Success Podcast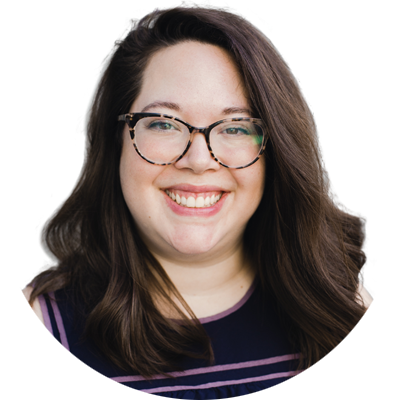 Meet Dr. Paige: a friendly and enthusiastic couples counselor, individual therapist, and life coach who is passionate about helping individuals and couples make value-driven changes so they can live meaningful, joy-filled lives.
Let's Talk: Start With a Free Consultation
If you're ready to grow, we're here to help. Connect with us, and let us know your hopes and goals. We'll follow up with recommendations, and will help you schedule a first, free consultation.
The Best Dating Coach
The best dating coaches are true relationship specialists: but finding them can be a challenge. Here's how to find the best dating coach, for you.
How Much Are Dating Coaches?
If your goal is finding The One to build a life with, a good dating coach is priceless. At Growing Self, it's also affordable. Learn how much a dating coach costs.
Gift Dating Coaching
If you care about someone who could use support in learning how to date with intention and confidence, you can "gift" dating coaching sessions. Here's how…
Denver Dating Coach
We offer expert relationship coaching and therapy to help you grow, love, and be loved. You can have the healthy relationship you deserve. Learn about working with a Denver dating coach.
Online Dating Coach
We can help you create true love. Build confidence, self-awareness, and an enduring relationship with the one you've been looking for. Learn about our online dating coach services.
Get clarity, confidence, and a solid plan to find and connect with your person. You can learn the art and science of successful modern dating in our self-paced "Find The One" online dating class.
If you have more questions about our dating coaching services, we're happy to chat by phone, email, or text. Get in touch, anytime.
Ready to partner with a Growing Self dating coach? Book a free consultation with the coach of your choice. Start here.