Individual Therapy Questions
Can I Use Insurance For Therapy?
Many people are concerned about the cost of therapy. While we strive to keep good therapy and marriage counseling affordable (and DO consider it priceless) we also understand that expense matters. For this reason we work hard to help our clients use their insurance benefits to pay for their therapy, when possible.
What To Expect In Your Free Consultation Session
Above all else, when you meet with a Growing Self therapist you can expect to meet an ethical, competent, professional and personable therapist who can be a helpful partner to you on your journey of growth and change. Research shows that the single most important factor for whether or not therapy will be successful is the quality of the relationship between you and your therapist. Because your relationship with your therapist is so important, we want you to have the opportunity to get to know your therapist before deciding to move forward. That is why we offer a free, in-person consultation session for all our new clients.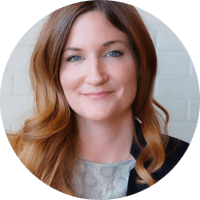 How Does Therapy Work?
"How can just talking about things make me feel different?"
This is a question that I hear a lot. It's a good point! We all know people who can talk about their problems endlessly and never make any changes. At the end of the day, talking is not enough — you do need to take action in order to change your life.
Do I Need Therapy or Life Coaching?
People have many options when it comes to getting effective help in making positive changes in their life. It can be confusing to figure out what kind of help you need. People often wonder about the difference between therapy and life coaching, and which strategy is right for them.
To help understand the difference, I often use the "hole and mountain" metaphor to help people understand the difference between counseling and coaching, and decide which is best for them.
What Successful Therapy Looks Like
Here's what typically happens at Growing Self, and what successful therapy looks like around here…
I got a phone call not too long ago from a professional woman in her thirties. (I'll call her "Claire"). Even though Claire was well-spoken and confident on the phone I could hear that she was also nervous about asking for help. She was used to solving problems on her own.
Finding the Right Therapist in Denver
Choosing a therapist is a big decision. Getting the support of the right therapist, at the right time, can mean the difference between continuing to spin your wheels… or moving forward into the life you want. There are so many great therapists in Denver — how do you choose the one that's right for you? A simple Google search will overwhelm you with options; all with smiling faces and assurances that you'll get the help you're looking for. How to you even start to sort through the profiles, the alphabet soup of credentials, and find the ideal person to be your confidant, your mentor, and your guide towards happiness?
Love, Happiness & Success Advice On The Blog
It happened. Shocking things were said and done. Your head is spinning and your heart feels broken. How can you heal your relationship after a terrible fight?