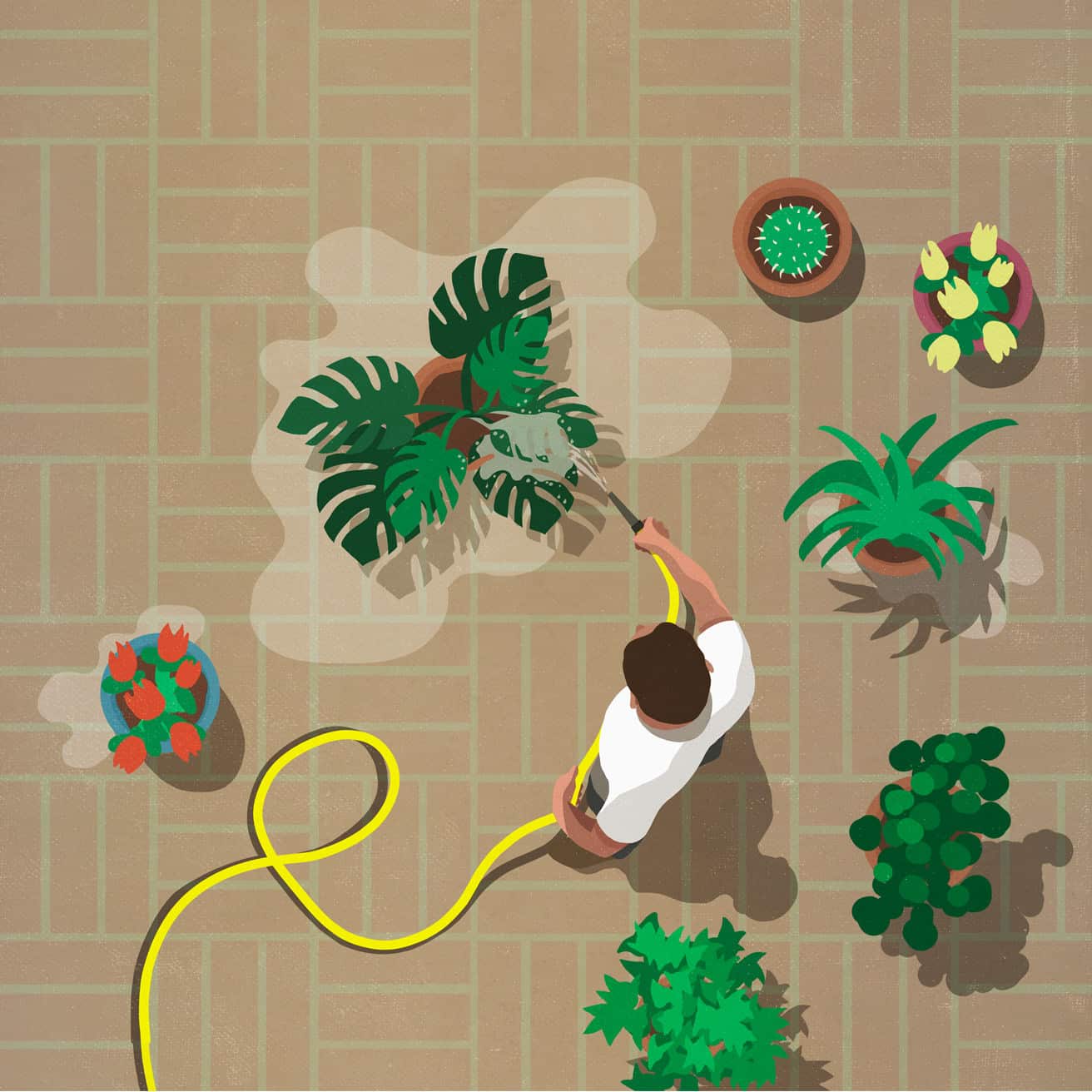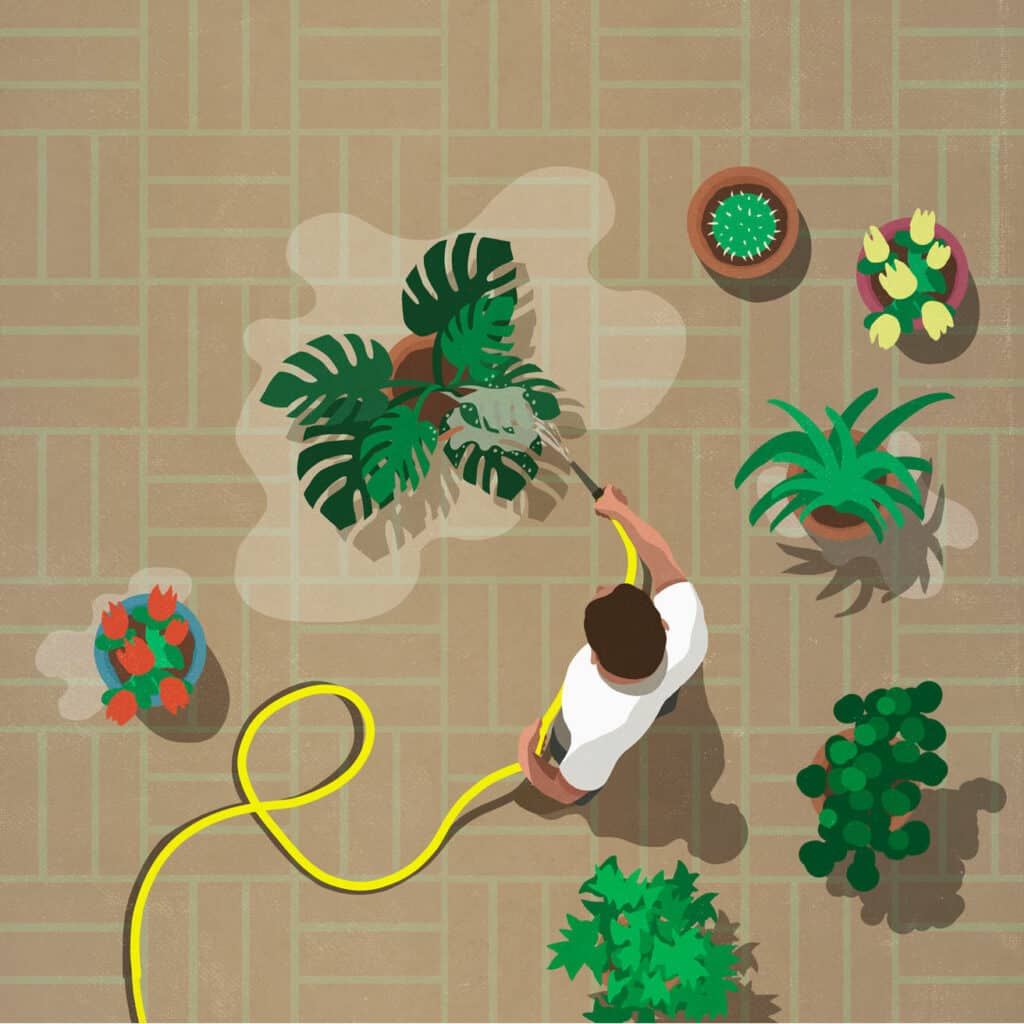 Questions About Therapy:
Is Therapy Covered by Insurance?
Does insurance cover therapy? It's one of those questions about therapy that comes up a lot, and understandably so. Getting the help you need to make big changes in your life is important work, but it still has to fit within your budget. 
If you're wondering whether insurance will pay for therapy, the short answer is: It's complicated! 
Whether or not your treatment will be covered by insurance depends on a few factors, including the benefits provided by your specific plan, and the reason you need therapy in the first place.
Read more or watch the short video below to learn what to expect when it comes to the cost of therapy, and whether your insurance plan will cover therapy.
Does Health Insurance Cover Therapy? Sometimes.
People enter therapy for a wide range of reasons, from getting help with a specific psychiatric illness like depression or ADHD, to feeling more secure in relationships, to getting over a breakup, or simply for the purpose of personal growth.
However, health insurance exists for one reason — to cover the medically necessary treatment of specific medical conditions. If you are in therapy for the treatment of a specific psychiatric diagnosis, your health insurance should cover it. 
But therapy is also often used by people as a vehicle for self expansion, rather than "treatment." Setting new boundaries with your parents, exploring dysfunctional family roles, increasing your emotional intelligence, understanding your attachment style in relationships, increasing your self-love, etc., are all incredibly valuable and important to do. But, just like marriage counseling for the purpose of relationship improvement isn't covered by insurance, growth-oriented therapy for the purpose of self-improvement is not covered by health insurance, because it isn't intended to treat a specific medical diagnosis.
Similarly, life coaching is never covered by health insurance because it's not intended to treat symptoms of any illness. Coaching is for growth, self-development, and goal attainment. It's not behavioral healthcare.
Whether Therapy is Covered By Insurance Depends on Your Goals
If you're seeking mental health treatment for a psychiatric diagnosis, your health insurance will pay for treatment-focused psychotherapy.
However, if you're like many of our clients here at Growing Self, you may have entirely different reasons for pursuing therapy. At our practice, we specialize in helping our clients create Love, Happiness and Success through positive, evidence-based therapy, life coaching, couples counseling, and career coaching designed to help you grow and achieve your most important goals.
While we can and do help clients resolve mild mental health issues, like anxiety and depression, — and use their insurance benefits to cover their therapy with us when appropriate — most of our clients are not seeking not medical treatment through our practice…And that's ok!
How to Use Insurance for Therapy
If you are dealing with a psychiatric condition, you know that the symptoms can be debilitating. You deserve to be in evidence-based treatment with a specialist who knows how to help you manage these conditions — not a therapist who specializes in personal growth, relationships, and self-improvement. 
If your primary reason for seeking psychotherapy is to treat a specific, serious mental health condition, you should ideally be working with a therapist who is in-network with your insurance company. There are therapists who specialize in things like post-traumatic stress disorder, bipolar disorder, major depressive disorder, generalized anxiety disorder, etc. 
Growing Self is not in-network with any health insurance companies, because we do not specialize in behavioral healthcare at this practice. 
A better option for you would be to call the number on the back of your insurance card (or get onto your health insurance company's website) and get a list of in-network providers who specialize in the treatment of your specific condition and who are available in your area. That way your sessions will be covered by insurance and you'll be working with a specialist.
Let's Talk.
Schedule a Free Consultation Today.
Using Insurance For Therapy at Growing Self
Does insurance cover therapy at Growing Self? The answer is… sometimes! We can help you use your insurance to pay for therapy at Growing Self under certain circumstances.
While we specialize in relationship improvement, personal growth, and professional development (Love, Happiness and Success), and all of the clinicians on our team are qualified therapists too. That means that we can help you with mild to moderate common mental health conditions like anxiety, depression, ADHD, etc., in addition to helping you tackle goals like learning to set healthy boundaries in relationships, or find emotional self-care strategies to navigate difficult times, or stop beating yourself up and develop greater self-acceptance.
Health Insurance Covers Therapy When…
Individuals who meet the criteria for a particular psychiatric diagnosis, who are seeking therapy (not coaching) from a counselor who is licensed in their state of residence, and who have an insurance plan that covers behavioral healthcare from out-of-network providers may be able to use their insurance to pay for therapy.
Couples in marriage counseling at Growing Self may use insurance to pay for couples counseling only if one member has a diagnosable psychiatric condition that is the focus of treatment, and meets the other criteria above.
Guide to Getting Therapy Covered By Insurance
Here's how using your insurance for therapy works at Growing Self: 
If you are covered for out-of-network behavioral healthcare and 
Meet the requirements to use your insurance for therapy (you meet criteria for a diagnosis and are working with a state licensed therapist for therapy) then
You will pay for your sessions directly through our billing system, and 
We will submit electronic claims to your insurance company that contain your diagnosis and treatment codes once a month for the past month's sessions and
Then, if you've met your deductible, you will be reimbursed for the cost of your therapy sessions by your insurance provider.
If you'd like to use your FHSA account with us, that's great! We also accept payments from Flex Healthcare Spending Accounts (FHSA) managed through a Visa or Mastercard.
Using Medicaid For Therapy
If you have Medicaid (or MediCal) benefits: Medicaid requires the use of in-network providers for services they pay for — and at Growing Self is not in network. If you do wish to use Medicaid to pay for therapy, we are not able to provide you with services. We can provide you with services that Medicaid does not cover, including premarital counseling, dating coaching, career coaching, and life coaching. 
For anything else (individual therapy or family therapy involving your partner or other family members) you'll need to seek treatment from a provider paneled with Medicaid. Your best bet is to contact your local Medicaid office for a list of in-network providers.
Does my insurance cover therapy?
Even if you do meet the requirements for using insurance to cover therapy, you may still be wondering how to determine whether your insurance will actually cover the cost of therapy. 
Whether or not you're able to use your insurance to pay for counseling depends on what benefits your insurance plan offers for behavioral healthcare. Most carriers offer some mental health benefits, but where you can use your insurance and the out-of-pocket cost to you will depend on the particular plan. 
Depending on your benefits you might learn that by the time you pay your deductible, it would have cost you the same amount of money that you would have paid out of pocket with one of our affordable experts.
Therapy Without Insurance
At our practice we offer valuable, strategic therapy and life coaching designed to help you learn and grow. We use evidence-based approaches that have been shown by research to help you create positive change as quickly as possible. Research also shows that high-quality therapy works in as little as 8-10 sessions, and solution-focused life coaching can often work even more effectively. 
Particularly if you work with one of our extremely affordable early career therapists or coaches, you might pay less for a full course of therapy or coaching with us than you would pay for your deductible if you attempted to use your insurance to pay for "medically necessary psychiatric treatment" if that's not really what you want or need. 
Depending on your goals for this, it may be a better investment to focus on what you want to create. We all invest in many important aspects of life: Our education, our home, our health and wellness. Health insurance doesn't pay for pilates, fresh vegetables, or financial counseling either, but that doesn't mean those things aren't worthwhile. 
Investing in your personal growth, in your emotional health, and in the health of your relationships, or in the success of your career can have benefits far more valuable than what can be measured in dollars and cents.
For more information about how much therapy costs without insurance, please visit our rates and insurance page for specifics.
Let's Talk.
Schedule a Free Consultation Today.
Online Therapy That Takes Insurance
If you're hoping for online therapy covered by insurance, we may be able to assist you. If you meet the criteria for a mental health condition you may be able to use your health insurance to pay for virtual therapy at Growing Self.  
Clients who are eligible to use their insurance to pay for counseling can do so in-person or online. Most of our team members are licensed in Colorado, however, we do have therapists licensed in California, New York, Florida, Arkansas, Tennessee, Texas, North Carolina, Illinois, Arizona, Oregon, Georgia, Maryland, Pennsylvania, Ohio, Wisconsin, and others — including Canada! Our dedicated client services team can help you find the right therapist for you, depending on your goals and needs.
If you're located in one of the locations in which we have licensed providers and are interested in working remotely with one of our therapists — and you meet the eligibility requirements — we can help you use your insurance to cover the cost of virtual therapy online.
Therapy Without Insurance
Because we're focused on helping you achieve positive change and personal growth, rather than treating particular psychiatric illnesses, there's a possibility that your therapy sessions won't be eligible for coverage under your insurance plan. 
Good therapy is priceless. With us, it's also affordable.
But quality therapy and future-focused coaching is an invaluable investment in your future, even if it's not medically necessary. Overcoming the obstacles that hold you back and keep you from living the life you want for yourself is your most important work — and it's well within your reach. 
While all of our providers are highly educated and qualified, you can choose to work with an early career provider at a lower rate, typically about $105 for a 45-minute session. We also offer sliding scale rates based on income that may go as low as $65. Even our highly experienced, doctoral-level experts work at a rate of $160 per 45-minute session. For more detailed information, visit here to learn about how much therapy costs, or visit our rates and insurance page.
You can also check out some of the other articles we've created for you on the subject of whether or not you can use insurance for the services we provide, and how much working with us costs:
I hope that this article provided you with clarity around the original question of "Does insurance cover therapy?" as well as some clarity about what you're hoping to get out of therapy, and whether we're the right practice for you — whether or not health insurance pays for your personal growth work with us.
Sincerely, 
Meet a Few of Our
The therapists and life coaches of Growing Self have specialized education and training and years of experience in helping people achieve their personal and professional goals. We use only evidence based strategies that have been proven by research to help you get clarity and direction, have better relationships, feel happier, and design your ideal life.
This website is devoted to your wellbeing, and offers loads of free information and actionable advice that you can start using today to create positive change in your life. Browse around to meet our experts, get free advice on our blog, listen to a podcast, or take our "How Healthy is Your Relationship" quiz.
Or, if the time is right, you can schedule a free consultation with any of us to talk about your situation — and, most importantly — your hopes for your future.
Ready to Grow?
Begin With a Free Consultation.