Questions About Online Therapy and Coaching
Questions About Online Therapy & Coaching
Growing Self's founder Dr. Lisa Marie Bobby is a pioneer in online therapy, online life coaching and online marriage counseling. Since 2009 Dr. Bobby has been working with clients all over the world through video conferencing, and now specializes in online video-based counseling and coaching.
Why Is Online Counseling and Coaching Becoming So Popular?
Short answer: It's easy. Most of our online clients choose to meet with us through secure video rather than meeting for therapy or coaching in person because it's simply a much more efficient use of their time. Furthermore, we can meet with you no matter where in the world you are.
Even in the middle of a busy day, you can simply close your office door, have a session, and then get back to business. Furthermore many of our professional clients who travel frequently for business meet for counseling or coaching from hotel rooms around the world.
And many parents with young children schedule their appointments with us during nap times, or meet for marriage counseling in the evening after the children are in bed. Meeting online for counseling or life coaching is just… easy.
Growing Self Counseling and Coaching has in person offices in the Denver area (Cherry Creek, Broomfield, DTC) as well as satellite offices in Fort Collins, CO, San Francisco, CA and even Bentonville, Arkansas. However, even many of our local, in-person clients choose to meet with us for online therapy and marriage counseling because it's simply easier and more convenient for them than driving across town. They have their call in the privacy of their own home, and then have time and space to reflect on their session.
Are there limitations of online therapy?
There Are Limitations to Online Therapy. Online therapy is becoming increasingly common. Some states make provisions for licensed professionals in other states to work with their residents. Most insurance companies will cover "telehealth" sessions. However, there are some limitations to doing marriage counseling or therapy online. For example, psychotherapy is behavioral healthcare. If you are seeking online psychotherapy for the treatment of a mental health condition it is important that you connect with a therapist who is licensed in your state of residence.
There are times when online therapy may not be as helpful to you as in-person therapy. Generally speaking, if you are dealing with a serious mental health issue you may be better served by a therapist in your area who can meet with you in person. Likewise, if your relationship is characterized by extreme anger or emotional reactivity, it is probably better for you to meet with a marriage counselor who can work with you in person.
However, many people can be helped enormously by online therapy, online coaching, and online marriage counseling. Working online is productive, it's easy, it's convenient, and best of all — we can meet with you no matter where in the world you are.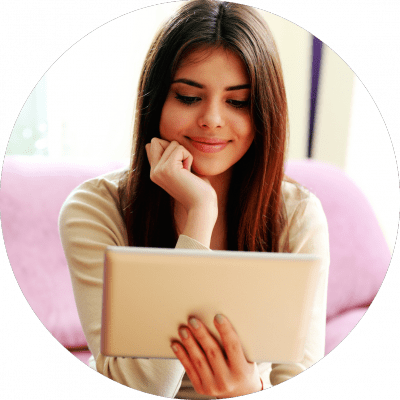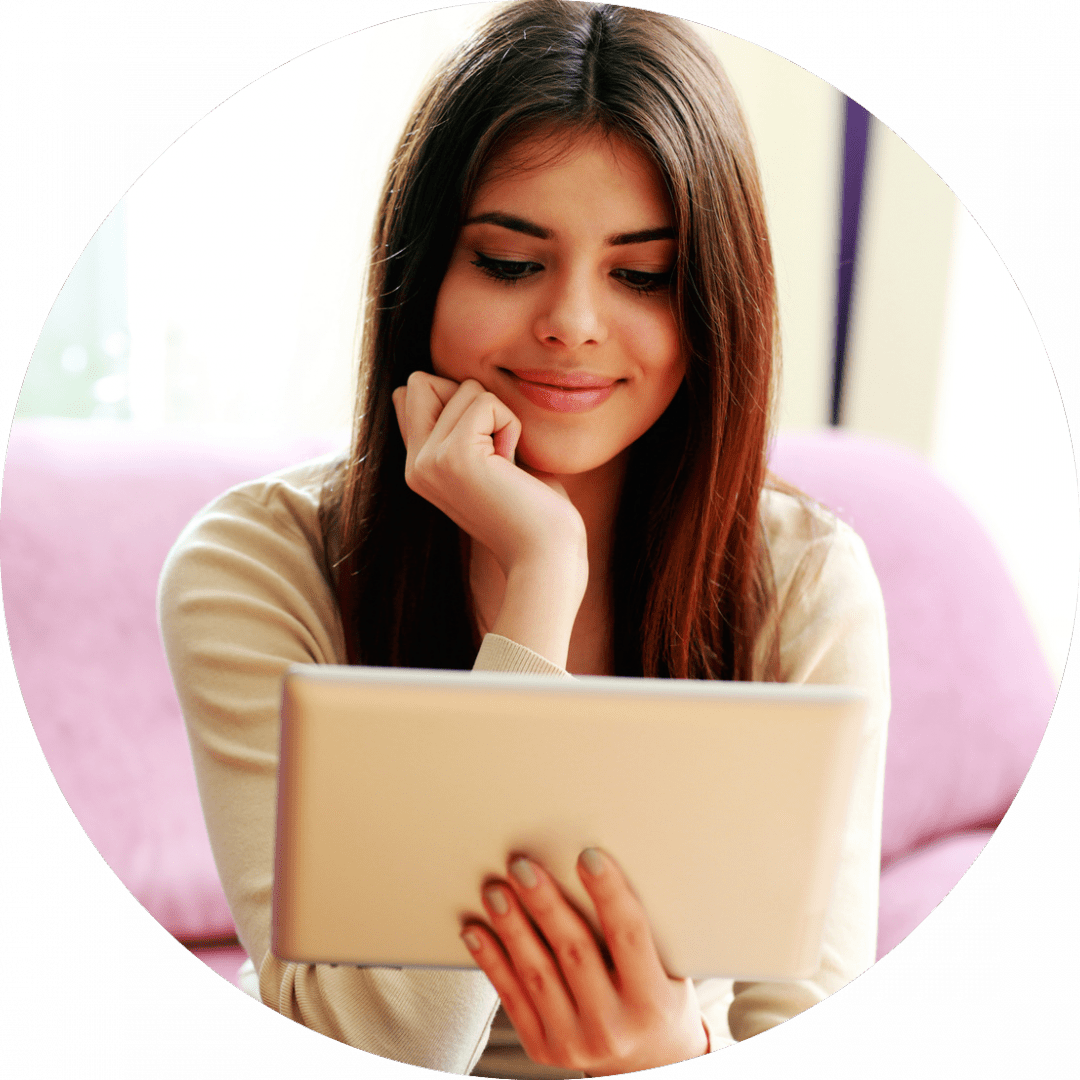 Getting Started With Online Therapy or Online Coaching
If you would like to take advantage of the convenience of meeting with your counselor or coach through video conferencing online, we can meet with you through our secure, HIPAA compliant Zoom service.
Here is a quick (literally one minute) video tutorial that shows you how to set up Zoom on your computer, so that your audio and video settings are enabled correctly: https://youtu.be/vFhAEoCF7jg
If you schedule an online therapy or online coaching meeting with us, the very next thing that will happen is that you'll get an email confirmation that contains (among other things) a link to your expert's private Zoom meeting room.
At the time of your appointment, simply click on that link and you'll be connected with your expert face-to-face. If you'd prefer to have your first consultation meeting by phone, that's no problem at all. You are welcome to call us at the the time of your meeting and ask to be connected to your expert. If you need to get in touch prior to that first meeting, you can respond to your appointment confirmation email or get in touch with our client services team for support.
Getting Ready For Online Therapy: Web Cam
In order to be able to do online therapy or online coaching, you will need a built in or external web cam with a microphone. Most later generation computers and smart phones already have a video camera and microphone build right into them. In this case, Zoom will work with them automatically and you don't have to do anything to set up the video capability of your computer. 
If you don't have a web cam built in to your computer, different options you could purchase. A simple web cam is very inexpensive and plugs into your computer via the USB cable. As soon as you plug it in, your computer will recognize the camera. You will be walked through the software instructions by the disk that comes with the camera.
Internet Speed For Online Therapy
The other thing you will need is the fastest internet connection possible. Zoom generally works well over wifi. If you are using a mobile hotspot or your cell phone's data plan to connect to the internet, be sure that you are on a 4G network if possible. If the internet service at your home or office is on the slow side, you might get better results if you bypass wifi and connect your computer to the internet using an ethernet cable or private network.
Online Therapy or Coaching Using Your Phone
Doing online therapy on your phone is as easy as taking or making any other call. You can download the Zoom app on your phone, or you can also do a web-based call that does not require you to download the app first. 
When you schedule your first consultation session we'll send you a confirmation that contains the link to your expert's Zoom meeting room. Simply tap on that link at the time of your call and you'll be connected face to face with them. From then on it will be just like any other coaching or therapy appointment.
While having your online therapy or coaching appointments on your phone can be convenient, sometimes the stability of the call is not as good as it is from your laptop or tablet. Also, do be sure that when you're meeting with your therapist or coach for your sessions, you're in a place where you're not distracted, and where you have privacy.
Online Marriage Counseling For Long-Distance Couples
Some couples interested in marriage counseling or relationship coaching are in long-distance relationships, and need to have three-way online couples counseling meetings in order to make this work.
We meet with long-distance couples for relationship coaching and marriage counseling all the time, and it's easy to do.
The person who makes the first couples counseling consultation appointment with us will get an automatic email confirmation sent to them that contains the link to the secure, HIPAA compliant Zoom meeting room of the relationship expert you scheduled with.
Simply forward that confirmation email to your partner so that you both have it. Then, at the time of your appointment, you can both tap that link and be connected in a three-way call.
Online Therapy Through Skype, FaceTime, Google Meet or WhatsApp
Generally speaking, it is not a great idea to meet for therapy online through Skype, WhatsApp or other commercially available online meeting platforms. The reason being is that, although these systems are all likely secure, they are not HIPAA compliant online video platforms.
HIPAA compliant online video meeting platforms, including the Zoom system utilized by Growing Self, is appropriate for telehealth because it offers additional layers of security. That way you can be assured that your online therapy or online coaching sessions are private and confidential.
If you are living in a location that does not allow certain online videoconferencing applications please let our office know and we can explore alternatives with you.
We're Here to Help You Meet Online For Coaching or Counseling.
Many people feel intimidated at the thought of using video conferencing if they haven't done it before. Nowadays, it really is just as easy as taking a phone call. Do it one time, and you'll be a pro. But if you'd like a little extra support to get things set up properly, do not hesitate to contact your therapist. He or she can talk you through the process, step-by-step. We want you to have a good experience, and are here to help you.
Ready To Start?
Creating real and lasting change in yourself, your relationship or your career is not an event. It's a growth process that happens over time when you partner with an effective coach or counselor who can help you gain self awareness, learn new skills, and take action to get better results.
The first step in this life-changing journey is to schedule a first meeting. You can meet in-person or online with the expert of your choice to discuss your hopes and goals, and make sure it's a good fit before moving forward.
Connect With Us
If you have questions, or would like assistance in scheduling your first appointment we are here to help.
Meet Laurel K., our Client Services Specialist
We have a small, tight-knit team ready to support you on your journey of growth. If you have questions, or need help scheduling a first appointment you can connect with Laurel, Jordan, Carly, or Gwen by live chat, email or phone.
Welcome To Growing Self Counseling & Coaching
More Questions About Online Therapy?