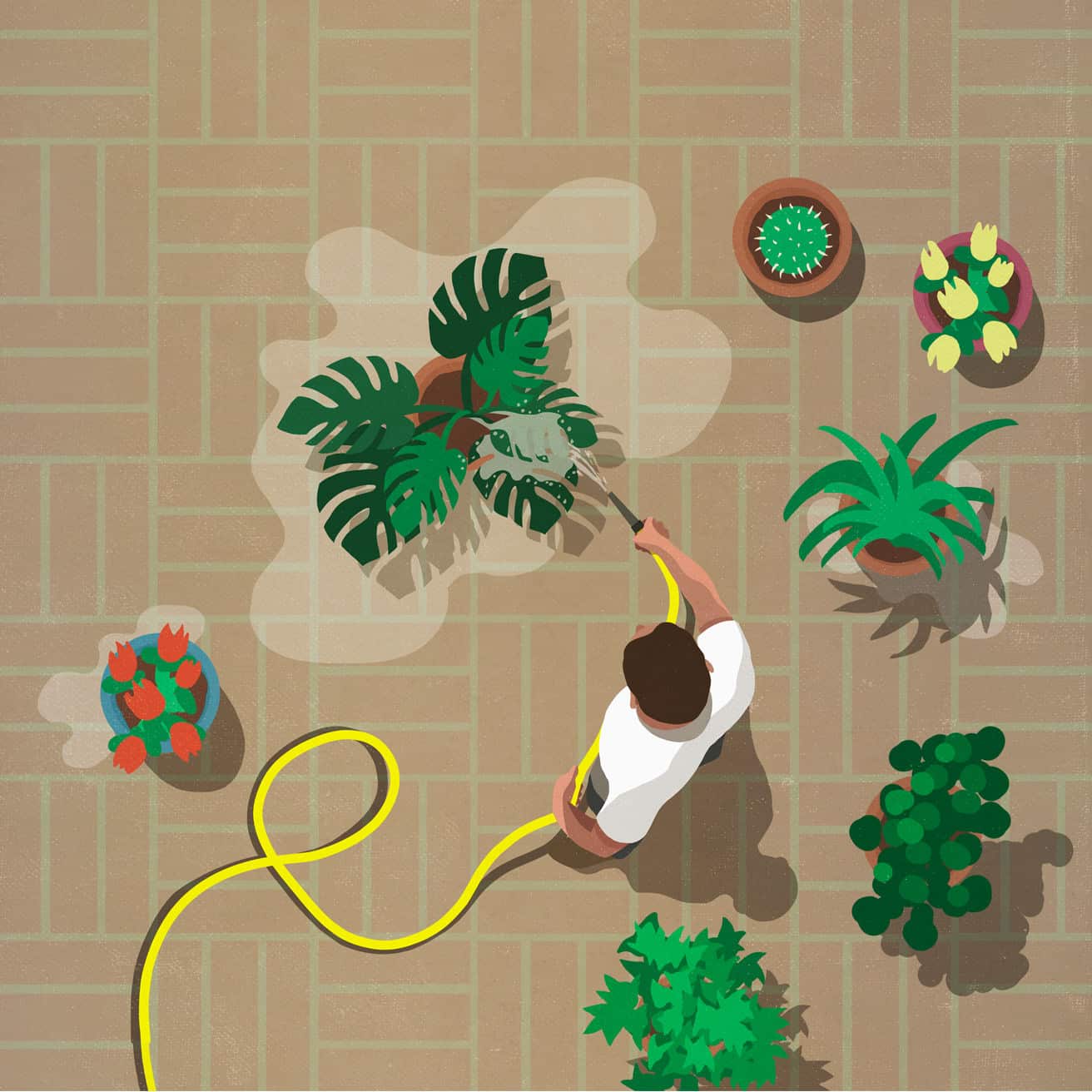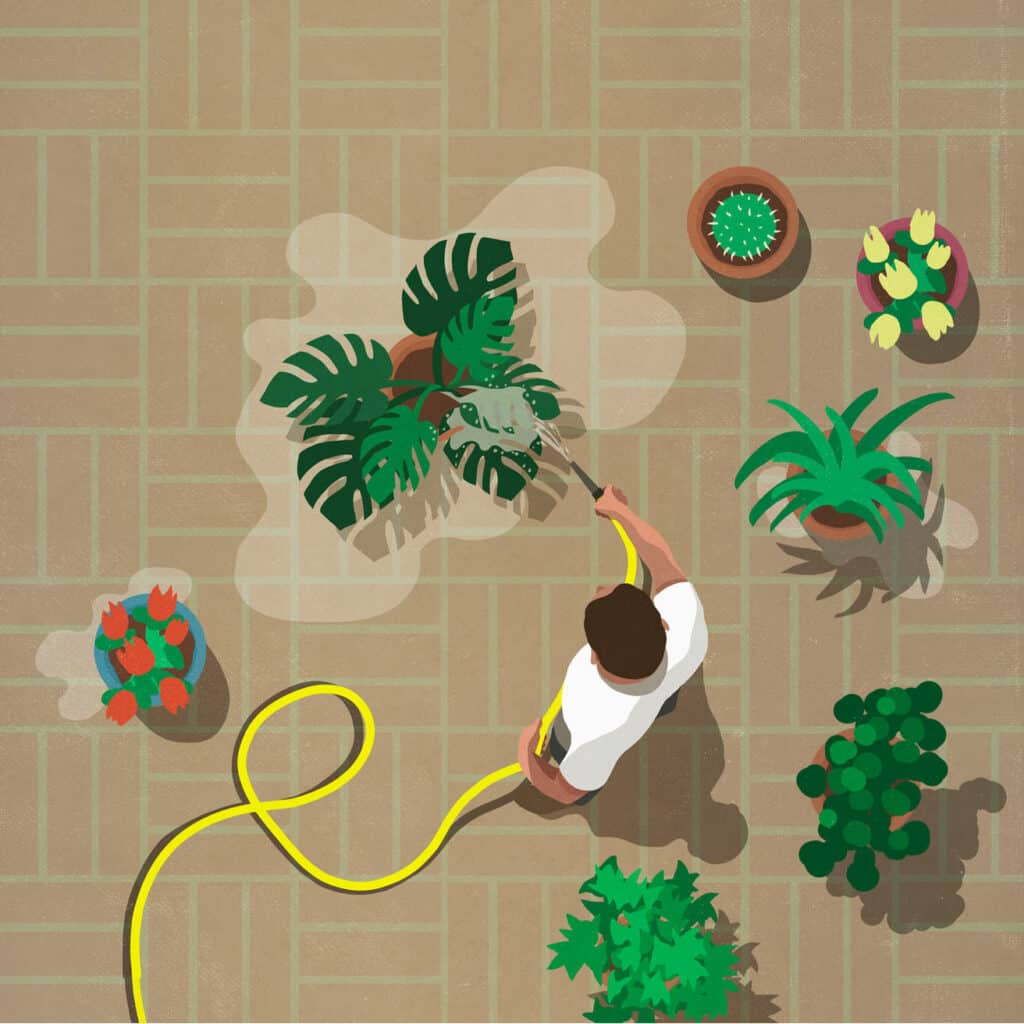 Questions About Therapy:
What Kind of Therapist Do I Need?
Starting therapy can be the first step toward a happier, healthier life, but who you choose to work with will make a big difference in your results. That's why "What kind of therapist do I need?" is one of the most common questions about therapy for new clients. You should search for a therapist who not only has good credentials and an evidence-based approach (that should be a prerequisite!), but someone with a track record of helping clients like you. 
A prospective new therapist may have graduated from the best program and they may come with rave online reviews, but if they specialize in treating eating disorders when what you really need is help with depression, working with them will probably be a waste of your time and money, not to mention a distraction from getting the treatment you need. 
To connect with the right therapist and avoid the wrong ones, you'll first need to get clear about a couple of things: 
What are your goals for therapy?
What kind of therapist can best help you achieve them? 
That first question is one you'll have to answer on your own. Once you do, here's some information that I hope will help you answer the second.
Therapy for mental health
If you're struggling with symptoms of a mental health condition, to the degree that it interferes with your ability to function on a daily basis, your first goal for therapy should be symptom reduction. Therapy works well for this. Look for a Licensed Psychologist (LP) or a Licensed Mental Health Counselor (LMHC) who specializes in helping clients with your particular condition get relief from their symptoms, using effective, evidence based forms of therapy. 
Of course, at your first therapy appointment, you may not realize that the thoughts, feelings, or behaviors you're experiencing are symptoms of a mental illness. Or you may believe you have one disorder and later learn it's something else. If so, that's okay. Therapists are trained to spot signs of mental illness you may not be aware of yet. If your condition is outside your chosen therapist's expertise, they should direct you to a specialist who can help.
The particular form of therapy you need probably won't be obvious at the outset, and that's okay too. Most therapists use an integrative approach, drawing on different therapeutic tools to address different needs. Those needs can shift over your time in therapy, and a good therapist will be able to update their approach as you make progress. A therapist may start with Cognitive Behavioral Therapy (CBT) to treat a client with alcoholism, for example, and then begin to incorporate a more open-ended, psychodynamic form of therapy to help the client understand the circumstances that led them to addiction in the first place. 
Therapy that's aimed at reducing symptoms is likely to feel a little different from other therapy you may have tried in the past. While traditional talk therapy is great for uncovering interesting personal insights and building self-awareness and self-love, it's not particularly useful for treating conditions that need a more structured approach, like PTSD or bipolar disorder. In addition to therapy, you may be referred to a psychiatrist who can prescribe medication to manage your symptoms. Once you're feeling better, you can transition to a form of therapy or coaching that's more focused on personal growth or other goals.
While it's always important to choose a therapist with an effective, evidence-based approach, it's never more important than when you're struggling with a mental health disorder. This is not the time to get involved with a dream analyzer, or a past-life regressionist. Mental illness can be as life threatening as physical illness, and it requires real treatment based on real evidence.
Let's Talk.
Schedule a Free Consultation Today.
Therapy for grief and loss
Sometimes after we experience an especially painful loss, our friends and family can't be the support system we need. They may be awkward around our grief, and we may feel like we're burdening them by continuing to talk about how terrible we feel, for months or even years after the event. They may not recognize the magnitude of our loss, particularly if it's over a breakup, or the death of a pet. Well-meaning loved ones may tell us to cheer up, do some yoga, or read a self-help book, rather than listening, validating our feelings, and empathizing. They may even be overwhelmed by grief themselves, if it's a loss that affected them. 
Grief and loss are an unavoidable part of life, but they're incredibly difficult to navigate alone. Many people enter therapy because they need a place where it's ok to not be ok, where they can cry and work through the pain of loss, whether after the death of a loved one, the end of a relationship, or even the loss of a cherished dream. 
Clients who are in the throes of grief can benefit from a gentle, introspective approach to therapy that gives them the space to process their painful feelings so they can begin to heal. A therapist who specializes in this form of therapy may use terms like "Rogerian," "client-centered," or "humanistic" to describe their approach.
After a painful, life-altering event, therapy can serve as a container for difficult emotions. Having a place where it's ok for you to express how you feel, without any pressure to put a positive spin on it or to heal on someone else's timeline, can be really beneficial and can help you let go of some of those feelings. Sitting with a therapist who listens to your experience, empathizes with your feelings, and affirms that what you're going through is indeed terrible, can be remarkably healing all on its own. And once your grief or heartbreak has become more manageable and you're able to make meaning of it, your therapist can help you adjust to life after the loss.
Therapy for better relationships
If your goal for therapy is to have better, more secure relationships, look for a Licensed Marriage and Family Therapist (LMFT). Unlike other kinds of therapists, marriage and family therapists have years of specialized training and experience in helping people improve their relationships, as well as how to treat mental health issues through systemic family therapy. 
You can see a marriage and family therapist either with your partner or on your own, if your partner isn't ready to join you. Even without your partner present, you can begin doing the work in therapy to improve how you show up in the relationship, which will naturally affect how your partner reacts to you as well. If one or both of you is dealing with deeper issues or historical mental health diagnoses, working with a marriage and family therapist can help you learn how to work together to create mental and emotional health in your relationship, your family, and in yourselves.
An LMFT can do more than treat mental health conditions. They will have significant training and experience helping couples and families build happier, healthier bonds. They can also help you recover from infidelity, become more vulnerable with your partner, work through trust issues, or create a more secure attachment, among other things. Unlike all other breeds of therapists, who focus on the person before them and the maladaptive patterns that may be holding them back, LMFTs are trained to understand clients both as individuals and as part of larger relationship systems. This systemic approach can help you and your partner understand why you react to the people around you in the way that you do, what effect you have on others, and the internal factors influencing how you act in relationships. 
If your goal for therapy is to work on a very specific relationship goal, like improving your communication, or boosting your emotional intelligence, you may be better off working with a marriage and family therapist who provides relationship coaching. An MFT serving you as a coach will take a more direct approach than they would as a therapist, focusing more on creating a plan of action to help you get the results you want, and less on analyzing your family of origin, helping you work through painful feelings, or turning trauma into growth. 
If you do choose to work with a relationship coach, the coaching process — similar to therapy — begins with a period of talking about what's going on in your relationship, how you're feeling about it, and what would help you both feel more loved and respected. This helps you get clarity about what you really want before working toward goals, and helps your coach get to know you and what you value before jumping in and making recommendations. However, once that understanding is in place, you can shift your focus away from the "why" and into the "how" of creating the changes you wish to see in your relationship.
If you or your partner are experiencing symptoms of a mental health condition, you should find a licensed marriage and family therapist, not a relationship coach. Coaching is never intended to diagnose or treat mental illness, and working with a coach when you really need therapy can do more harm than good. You can read more about the difference between relationship coaching and couples therapy.
Let's Talk.
Schedule a Free Consultation Today.
Therapy for happiness and fulfillment
Many people enter therapy not knowing exactly what "the problem" is, or what they need. Many people begin therapy with a vague feeling of stuckness, or a sense of dissatisfaction with one or more areas of their life, but unsure what exactly the problem is. They may be insecure and unsatisfied with their relationship, but questioning whether they're simply with an inherently difficult or selfish person, or if something inside of them is getting in the way of the love and appreciation they have for their partner. Or they may feel bored and uninspired at work, but not sure if they're in the wrong job, or if the problem lies with their expectations. 
If something is gnawing at you, preventing you from feeling fully happy with your life, it's worth figuring out. Working with a therapist may uncover the fact that you're experiencing symptoms of major depression, or have a generalized anxiety disorder and you'll feel much better once you begin treating it. 
Or you may discover that you do not have an underlying mental health issue, but rather normal, healthy feelings leading you towards making some changes in your life. It may be that you need to make an external change, like switching jobs, ending a relationship, or moving cities. Being honest with yourself is challenging, but it's the first step in becoming more self-accepting and empowered. 
But in each of these situations, you might benefit more from getting help from a different kind of therapist. For example, if the root of the issue is depression, anxiety, or another mental health condition, you'd get the most benefit from working with a licensed mental health professional who uses an evidence based approach to swiftly and effectively treat psychiatric conditions. However, if your feelings of dissatisfaction are being caused by the need for positive change, a less pathologizing approach would be more helpful for you. Working with a therapist who has a positive, strengths-based approach focused on personal growth will likely feel better than working with one who's focused on "symptom reduction." 
Similarly, if you are thinking about therapy because you want to work on yourself and create better outcomes in your life, working with a life coach can sometimes be a more direct path toward creating a happier, more fulfilling life, career, and relationships. While good coaching certainly does honor your past and provide you with new self awareness, it tends to be more future focused and action oriented than therapy.
If you choose coaching over therapy, it's important that your coach begins with a reflective assessment period, so that you can develop an understanding of what you value and what you need before getting to work on any specific goals. Choosing a coach who is also a licensed mental health professional will ensure that they can catch any mental health problems that may be the true barriers to your happiness, and direct you to the appropriate treatment.
What kind of therapist do you need?
The type of therapist that you need depends entirely on what you want to talk about in therapy, whether they be alleviating symptoms, improving your relationship, or figuring out what it is you want out of life. What matters is that you choose a qualified professional with the education, training, and experience to solve the problem you're trying to solve so your therapy will be a success.
A therapist with a clinical mental health background and expertise in treating your specific diagnosis through evidence based forms of therapy is the best choice if you're dealing with a mental health issue. If you are seeking help for your relationship, look for a marriage and family therapist. If your goal for therapy is personal development and to create positive change, look for a therapist who provides coaching. (And if you want to talk through a specific problem and get a feel for the difference between coaching and therapy, you can try a one-time coaching solution session.)
In our practice, we specialize in helping our clients create love, happiness and success. The therapists of Growing Self typically specialize in either marriage and family therapy or career counseling, and can provide therapy services as well as coaching. If you'd like to meet with one of our experts to discuss your hopes and goals for potentially working with us, you're invited to schedule your free consultation with one of our positive, growth-oriented experts.
I hope this information helps you find the right type of therapist for you!
Meet a Few of Our
The therapists and life coaches of Growing Self have specialized education and training and years of experience in helping people achieve their personal and professional goals. We use only evidence based strategies that have been proven by research to help you get clarity and direction, have better relationships, feel happier, and design your ideal life.
This website is devoted to your wellbeing, and offers loads of free information and actionable advice that you can start using today to create positive change in your life. Browse around to meet our experts, get free advice on our blog, listen to a podcast, or take our "How Healthy is Your Relationship" quiz.
Or, if the time is right, you can schedule a free consultation with any of us to talk about your situation — and, most importantly — your hopes for your future.
Ready to Grow?
Begin With a Free Consultation.