Jenna Peterson, M.A., LPC, MFTC
Smart, Friendly & Effective
Online Marriage Counselor | Online Couples Therapist | Broomfield, CO Marriage Counselor | Broomfield, CO Premarital Counselor | Broomfield, CO Therapist | Online Life Coach | Breakup / Divorce Recovery |  Emotionally Focused Therapy | Solution Focused Therapy | Evidence-Based Therapy
Hello there, I'm Jenna. In my work as a marriage counselor, couples therapist, a Broomfield, Colorado therapist, and a life coach I am committed to helping you figure out what's holding you back from creating the life you want. I assist my individual and couples clients in achieving their most important goals. I have a lighthearted, friendly, accepting approach to personal growth work that makes it safe to go deeper and get to the heart of the issue. 
My experience includes working with couples, families, and individuals. I am most satisfied when I can support my clients in creating positive, long-lasting changes in their lives.
Therapy and Life Coaching
With my individual life coaching clients, I use practical, skill-based, and experiential techniques to help you achieve the solutions and improvements you want to see. 
By utilizing evidence-based techniques such as emotional regulation, distress tolerance, mindfulness, and interpersonal effectiveness I am able to help you work on real-life, everyday skills to lessen stress and accomplish your objectives. 
As an individual therapist, I have experience in helping therapy clients resolve anxiety, depression, sexual issues, relationship problems, break-ups, career issues, lack of motivation, stress management, and much more.
Couples Counseling
If you're seeking couples counseling or relationship coaching, I can help you break the cycle of negative patterns that build up over time and replace them with positive, supportive experiences where you and your partner can truly rely on one another. 
I can help you improve communication, open up to each other, restore trust and heal from infidelity, repair emotional and sexual intimacy, and develop shared goals and priorities. 
I like to give my couples as many tools and skills as possible, while also processing the difficult emotions and painful experiences that get in the way of true connection. 
I use evidence-based approaches to marriage counseling and couples therapy such as Emotionally Focused Couples Therapy and The Gottman Method to guide couples towards resolutions and increased awareness. 
About Me
I received my Master's Degree from the University of Colorado Denver with specialized training and experience in couples counseling, marriage counseling, and family therapy as well as individual therapy and life coaching.  
Feedback that I have received from past clients was that I am genuine, caring, funny, and passionate about helping people. I would love to be a supportive guide in your efforts toward self-discovery, increased connection, and improved management of difficult experiences. I would be honored to be part of your journey!
Jenna works with clients in person at our Broomfield, CO office location as well as online. 
"If you find yourself consistently going to a friend, co-worker or someone else to bounce ideas off of, get support or just chit-chat, and notice communication with your partner dwindling, it may be a sign to rethink how things are going," couples therapist Jenna Peterson of Growing Self Counseling and Coaching in Broomfield, Colorado, told HuffPost.
Long distance relationships are growing in popularity, but is a LDR right for you? Online couples counselor and Denver marriage therapist, Jenna Peterson, M.A., MFTC shares the pros and cons of long distance relationships. Read here!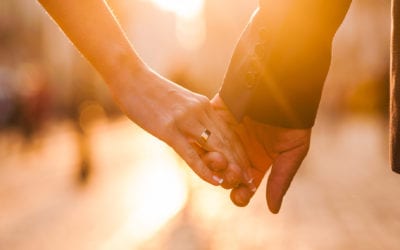 Your "attachment style" is how you connect in intimate relationships. Discover your attachment style, your partner's, and how you can both create a secure, emotionally safe relationship — together.