Meagan Terry, M.A., LMFT
The Relationship Expert 
It has been life changing already. I was on the fence for a long time and let myself get too far past where I should have originally seen someone. I wish I had done this sooner.
"Hi, I'm Meagan. I specialize in Denver marriage counseling, Denver premarital counseling, emotional intelligence coaching, and individual therapy and coaching focused on helping my clients create happy, healthy, joyful relationships — both personally, and professionally.
I'm a Licensed Marriage and Family Therapist with over ten years of experience in helping couples and families become stronger, happier, and more loving with each other. I'm a premarital counselor as well as a Denver marriage counselor and couples therapist, and I teach our "Lifetime of Love" premarital and relationship class." I can help you make a good relationship great through relationship coaching, or heal your bond through marriage counseling.
Emotional Intelligence Coaching
I enjoy working with couples, but I'm also an emotional intelligence coach with a great deal of experience in helping both individual clients, people in leadership positions, and organizational systems grow and develop their potential for excellent communication, supportive relationships, leadership ability, and collaborative connections. In addition to being a therapist I'm also a wife and mom who understands the complexities, challenges, and joys of long-term relationships."
My Approach to Marriage Counseling, Couples Therapy and Premarital Counseling
"I've been told that I have a friendly, positive, solution-focused approach to that emphasizes positive action and gets people results. My couples never "just talk" or rehash the past in sessions with me: We'll always focus on giving you two tools and strategies to create a positive new future together. With my couples I use the evidence based forms of marriage counseling that as been shown by research to be among the most effective — The Gottman Method of marriage counseling."
"Additionally, I am an Emotional Intelligence Communication Coach who knows how to help you both learn new communication skills. I teach our Lifetime of Love Premarital and relationship class, as well as offer private pre-marital counseling to couples committed to creating a happy, healthy, beautiful marriage and family together.
Financial Counseling For Couples
I'm also certified by the Federal Reserve in financial counseling for couples. I have particular expertise in helping high-conflict couples restore peace, and also in helping couples negotiate sticky situations like deciding to have children, creating blended step-families, fertility (and infertility), and learning how to parent effectively together. I'm a big believer in positive action: you'll leave our sessions with constructive homework assignments that will help you make real-world changes in your relationship and your family."
As a Denver Therapist and Online Life Coach
"In addition to my work with couples and families, I love helping my individual clients with matters of the heart:
If you're going through a nasty breakup or divorce, I can help you heal your broken heart and rebuild your life, as well as negotiate the challenges and complexities of co-parenting.
If you're no the fence about whether or not a relationship can be saved, or improved, I can help you create a plan to change the situation… or "consciously uncouple" if it's time to move on.
If you're looking for a healthy new relationship I can be your dating coach. I'll help you find "the one," and lay the foundation for a lifetime of happiness together.
If you have unfinished business with past relationships, or want to change self-limiting patterns in your relationships with others (or with yourself) I can help you heal, restore your confidence, and establish meaningful connections in every area of your life."
Emotional Intelligence Coaching, Professional Development Coaching, and Organizational Coaching Services
"In addition to my expertise in helping clients create love and happiness on a personal level, I have extensive professional experience supporting employees, managers, and supervisors through crisis interventions, workplace mediations, and organizational change.
I worked for the State of Colorado's internal Employee Assistance Program for more than five years. Additionally I am a substance abuse prevention specialist, a certified mediator, and certified administrator of the emotional social competency inventory (ESCI) via Korn|Ferry. I have been trained specifically in workplace interventions for crisis situations.
My specialty in this domain is emotional intelligence assessment and coaching, with years of experience doing executive leadership coaching. Over the past 15 years, I have  developed programs and collaborated with Colorado state and local representatives as well as individuals from around the world on matters related to substance use in the workplace, community mental health, domestic violence advocacy, and organizational development and leadership.
In my previous role as the Director of ArtLab, I was the recipient of the 2011 National Arts and Humanities Youth Program Award, presented by Michelle Obama at the White House. I believe that my ability to meet and authentically connect with diverse people is what sets my work apart. 
My blend of education and experience as a marriage and family therapist and certified emotional intelligence coach allows me to be uniquely helpful to professionals and organizations seeking to develop a positive workplace culture, enhance interpersonal communication and leadership skills, and support both leadership and the workforce in creating a collaborative and productive working environment."
Meagan is available to meet with you in person at our Denver, Colorado (Cherry Creek) office location as well as through online video.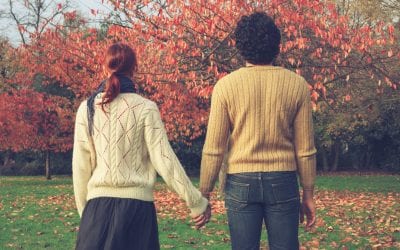 Honest advice from a marriage counselor about what it really takes to create a lifetime of love.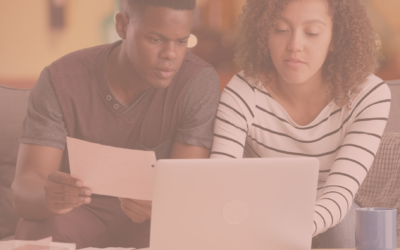 Money and Love: Imagine constructive, drama-free conversations about finances with your partner that get you on the same page around your financial future. Marriage counselor and relationship coach Meagan Terry is here to teach you how.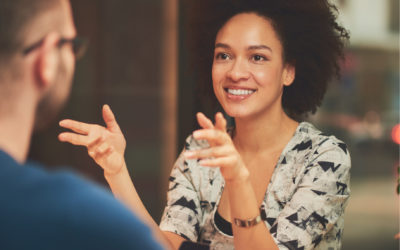 Emotional intelligence can make or break your personal relationships, as well as impact you professionally. Learn how to increase emotional awareness of yourself and others, on this episode of the Love, Happiness and Success Podcast.