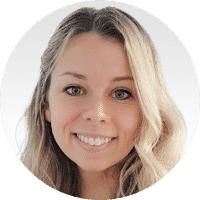 Natalie M., M.S., LCMFT
Devoted to Growth in Individuals, Couples, & Families
Maryland Marriage Counseling • Maryland Therapist • Maryland Life Coach • Maryland Premarital Counseling • Maryland Blended Family Therapist • Online Marriage Counselor • Online Therapist • Online Life Coach • Online Premarital Counseling • Breakup Therapy / Divorce Recovery
Hello, I'm Natalie.
I have always had an interest for spreading comfort to those around me. I truly am privileged to have this be a part of the helping profession as a therapist and coach, and I strive to create a warm environment for my clients. 
If we work together my hope is that you too will experience compassion, engaged listening, thoughtful suggestions, and enthusiasm for your growth and success. I truly believe that hearing the stories of my clients is an honor, and I treat it as such. I'd love to hear yours!
Relationship Coaching and Couples Therapy
One of my areas of expertise is helping couples growth together, through marriage counseling, relationship coaching and couples therapy. My experience as a Maryland Licensed Marriage and Family Therapist has shaped my ability to help partners connect on a deeper level and enhance the quality of their relationship. 
As a Maryland-based online marriage counselor, life and relationship coach, and therapist my goal is to help you to find greater satisfaction in your relationships. I believe that as humans we crave connection: connections with romantic partners, connections with family, even feeling a deeper connection to ourselves. 
However, over my years of experience as a marriage counselor and therapist, I've observed that at times, certain factors and patterns can prevent us from experiencing the full potential our relationships can achieve. I aim to help you reduce unhelpful relationship patterns and conflict in your  relationships. I'm here to help you reach a new level of satisfaction, through utilizing evidence-based therapy and coaching strategies that help you uncover and embrace your strengths.
Couples and families often establish unhealthy ways of communicating and my job is to help break these patterns and coach you in creating new ones that allow for more enriching relationships.
I can help you effectively resolve a variety of presenting problems including:
Communication and problem-solving difficulties

 

Affair recovery

Challenging situations such as miscarriage or infertility

Building sexual and emotional intimacy
In addition to helping couples reconnect and rebuild their relationships, I enjoy helping premarital couples gain the skills they need to have a successful and satisfying marriage from the outset. Specifically, I offer Pre-Engagement and Pre-Marital Counseling and I am a PREPARE/ENRICH Certified Premarital Counselor.
In relationship coaching and couples counseling I utilize a highly effective approach with strategies taken from Cognitive-Behavioral Couple Therapy. This approach helps you explore and understand the role of cognitive, emotional, and behavioral processes in both of you, in order to help you quickly gain new skills, perspective, and get better results. In addition, when appropriate, I may weave in emotionally focused couples therapy techniques to help you strengthen your secure bond and develop a stronger emotional connection with each other.
Parent Coaching and Family Therapy
I also enjoy working with couples and parents as a parenting coach. Families are ever evolving. This constant change can put stress on families resulting in decreased teamwork, poor communication, and disharmony. 
I can help both of you work together to create a healthy parent-child attachment while giving your children structure and guidance. I emphasize the importance of parental unity and aim to help families build upon their strengths.
I can serve you as a parenting coach to address issues such as:
How to establish healthy blended families

Behavior concerns with children

Life transitions (marriage and birth)

How to effectively co-parent together after divorce or separation
Life Coaching
We all encounter times when we feel that we are not in control of our own happiness. My objective as a life coach is to help you gain a sense of control over your destiny. I do this by helping you achieve clarity about what you want, set attainable goals, and teach you the skills and strategies (and accountability!) that will help you reach the life you want. As a life coach, I am here to offer different perspectives and possible solutions as well as applauding you on your successes. Through effective online life coaching I can help you with issues like:
Enhancing relationships

Navigating difficult life transitions such as a breakup, divorce, or job loss

Identifying and overcoming personal barriers

Increasing self-esteem
Individual Therapy
In addition to my work as a life and relationship coach, I am licensed to provide Individual therapy for those in the state of Maryland. I have experience working with individuals, couples and families affected by various mental health diagnoses. No one diagnosis presents the same. I see individuals past their diagnosis and work with them to cultivate a specific mental health treatment based on their needs and capabilities as individuals. In our work together, I can help you achieve a decrease in symptoms and improved health and happiness.
Areas I can assist you with include:
Adjustment disorders

Addressing body image concerns

Anxiety

Depression

Overcoming past traumas

Developing a healthy relationship with food

Addiction
As a therapist, I use an array of therapeutic interventions and techniques stemming from, but not limited to, Cognitive Behavioral Therapy, Narrative Therapy, solution-focused and emotionally-focused approaches.
More About Me
I received my master's in science at the University of Maryland College Park as a part of the Couple and Family Therapy Program. I have received specialized training as a Prepare and Enrich facilitator as well as a certified clinical trauma practitioner. 
In addition to my work serving clients as a therapist, marriage counselor, and coach, I also teach at Towson University, located in Towson Maryland, as an Adjunct professor in the Family Science department. I have a huge passion for education and love being able to teach about the importance of the family unit. 
In my free time you can probably catch me spending time with my 3 dogs and fiancée. I also have a huge passion for baking, to the point where I am often pretending I am a part of the Great British Bake Off!