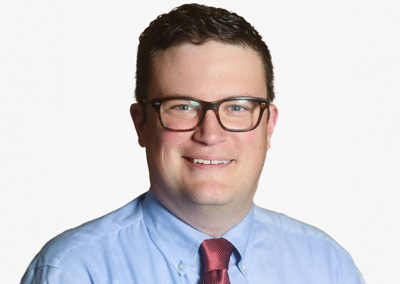 Ben J.
PhD, LMFT, MFTC
Healthy Relationships, Happy Life
"Ben is very approachable and genuine. He has also been flexible with accommodating our busy work schedules to ensure we have session times with him. It has been great working with Ben so far!"
- Premarital Counseling Client
Therapist Overview
As a relationship counselor, life coach, and Kansas, Colorado, and Mississippi therapist, it is my goal to help you become unstuck, deepen your connections with others, and understand and accept yourself more.
If you have fallen into a rut, routine, or pattern you're not happy with, I would love to help you implement new strategies to move in the direction you desire through life coaching.
If you feel distant from a partner or struggling in relationships, I would be honored to serve as your couples counselor and explore ways you can grow back together again. And if there is something you are having a hard time with within your own heart and mind, I can help you reflect and grow through evidence-based therapy.
My Approach
The clients I have worked with in the past have described me as someone who understood where they were coming from and made them feel comfortable from the very first session.
Clients have referred to me as a relaxed, easy to talk to, with a calm and disarming personality. If we work together, my first commitment to you is to build a strong foundation of trust and respect between us. I strive to ensure that each of my clients feels incredibly valued in all of my sessions, and my hope is that you will feel the same if we work together.
Relationship Coaching and Couples Counseling
I specialize in working with couples: I hold a master's degree in marriage and family therapy, and I am a certified Prepare/Enrich Facilitator for premarital counseling. In my work with couples, I help clients navigate a wide array of issues and concerns, including but not limited to the following:
Infidelity
Parenting Issues
I draw from solution-focused and narrative approaches to assist couples in creating a new story and positive changes for their relationship.
I additionally use an evidence-based, emotionally-focused approach that helps couples restore their strong bond. This method has shown tremendous rates of improvement in couples who engage with it.
If you are interested in pre-marital or pre-engagement counseling, we will base our work around assessments that are specifically designed to help facilitate important conversations.
Through premarital counseling, you can be prepared to make the best decisions regarding your relationship and be well prepared for the start of your lives together. If you are considering a long-term commitment with your partner, I believe you will find value in our time together, regardless of what phase your relationship is in today.
Working with Families
I also enjoy having the opportunity to work with families when multiple members are available to be a part of sessions. There is so much useful family work that can happen on the level of the couple, but it can also be tremendously helpful to have the chance to meet with everyone involved in a situation. I have experience and training in helping families with some of the following concerns:
Emotional Wellness
Separation Processing and Divorce Recovery for Children
Blended Families in Transition
Behavior Concerns with Children and Adolescents
Grief and Loss of Loved Ones
Phase of Life Transitions
Attachment Disruptions
If your goals for your family are to improve communication, and develop new skills and strategies, I can serve you as a parenting coach online. If you or your loved ones are struggling with more significant mental health concerns I am pre-licensed to provide family therapy services to Kansas and Colorado residents and I'm fully licensed to provide therapy in Mississippi. Learn more about the differences between therapy and coaching, and which approach is right for you.
Life Coaching To Move You Forward
As your life coach, I will strive to offer you holistic care so that whatever your goal, we can work on navigating obstacles and striving toward the future you want. I draw from techniques and modalities rooted in solution-focused, narrative, and cognitive-behavioral approaches in this work, with my primary goal being to offer something that uniquely resonates with you.
I routinely welcome feedback in sessions from those I work with, so you will always have the chance to tell me when something does or does not feel right for you, and we can plan your path of personal goal achievement together. As your life coach, I can help you with things like:
Improving Your Relationships
Getting Clarity and Direction
Navigating Big Life Transitions
Moving Past a Breakup
Phase of Life Issues ("Adulting")
Feeling Good About Yourself and Your Life
Overcoming Obstacles
Achieving Your Goals
Online Therapist in Kansas, Colorado, and Mississippi
In addition to my coaching services, I can provide mental-health-focused therapy to Kansas, Mississippi, and Colorado residents. I have training in Trauma-Focused Cognitive-Behavioral Therapy and can help you move past difficult life experiences so that you can feel good again.
If we work together for individual online therapy, I can help you with things like:
Complex Grief and Loss
Adjustment Disorders
Past trauma
Emotional Regulation and Wellbeing
No matter the specific focus of our work in therapy, my goal is always to help you feel safe and understood and that our work together offers meaningful support that helps you heal.
Solution Sessions
In addition to providing ongoing counseling and coaching services, I also enjoy facilitating strategic, solution-focused coaching sessions.
If what you are looking for is not an ongoing relationship with a coach or a therapist, but rather someone who can help talk with you through a specific concern to generate some perspectives on a problem that might be hidden from your current vantage point, I can help.
During a solution session, you and I will connect to look at a problem you are facing or a decision you need help making to generate some ideas about what you might be able to do moving forward. I believe that there are successful strategies within your reach and a solution session is simply a time for me to help look for those with you!
A Little More About Me
I hold a master's degree in marriage and family therapy from Lee University (Cleveland, TN). I am a Ph.D. candidate studying at Kansas State University, where I will complete the doctoral program in couple and family therapy in 2023. I am a Marriage and Family Therapist Candidate in Colorado, and I am a Licensed Marriage & Family Therapist, working toward independent licensure, in Kansas. I'm also licensed to provide therapy services in Mississippi.
I have received specialized training as a Prepare and Enrich facilitator and trauma-focused cognitive behavioral therapy.
I spent a decade in higher education working with residential students on a college campus before transitioning to coaching and therapy. There will always be a special place in my heart for college-aged students and the stress they experience in the transition from home to university life.
On a more personal level, I spent the bulk of my life in the southeast United States but now call Kansas home, where I live with my wife and our aggressively-affectionate dog, Penny (named for a main character in Big Bang Theory, a show that I have a tremendous amount of love for).
I am a comic book enthusiast who likes to watch movies, find new local restaurants, read biographies, play board and card games, and hike in my spare time. I am known for unpopular opinions around pop culture: I maintain now and forevermore that Hanson is the world's most under-appreciated musical talent, Nicolas Cage is an American treasure, and Michael Keaton will always be the best on-screen Batman.
A Final Word
If you and/or your loved ones work with me, you can trust that the work we do will be done together. I will never tell you what to do, but I will walk alongside you as we create solutions together. I believe that people are far more equipped than they generally give themselves credit for and that it is my job to bring a new perspective to the conversation to help shake loose some of the things that might have gotten stuck for you along the way. At the end of our time together, my hope is that you can reflect on the journey and feel proud of all the hard work you did to reach your goal!
If you're ready to begin, schedule a consultation meeting or a solution session with me, and we'll get started.
Schedule With Ben