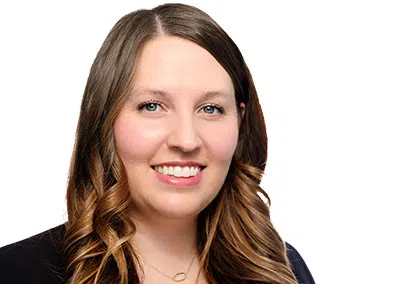 Brittany S.
M.A., LMFT
Compassionate Care For You & Your Relationships
"Brittany was wonderful! She validated all concerns and provided a very safe and comfortable space to discuss things that otherwise have felt difficult and uncomfortable to bring up. She also allowed us to name emotions and actions that we before didn't know how to describe and helped us...
- Premarital Counseling Client
Hi, I'm Brittany! I am a couples counselor, individual therapist, family therapist, and a life and relationship coach, and I am so glad you are here.
Building connected relationships with self and others is my passion. When you enter my office, I want you to know that you are not alone. I am in this with you, and I believe that you have it within you to find your way back to meaningful connections whether it be with your spouse, partner, another relationship in your life, or even yourself.
My Approach to Couples Counseling, Therapy and Coaching
We are emotional beings who are designed to connect deeply with others. The ability to connect deeply lies within us all. Sometimes due to trauma (of any nature) or various other stressors, our connection with self and others may feel difficult, or even nonexistent, but it doesn't have to stay that way.
No matter where you are on your journey to healing, I will meet you there. I strive to cultivate a safer space to explore your experience of the important relationships in your life and improve them through fostering acceptance, collaboration, vulnerability, non-judgment, and empathy.
Through earning my master of arts in marriage and family therapy from Regis University and my subsequent work with couples, partners, families, adolescents, and individuals, I have found a very common desire which unites us all: It is the deep desire to know that we are worthy, loved, and belong.
I believe there is profound power in realizing that we are all inherently worthy of love and belonging. I also believe that we heal best in meaningful and connected relationships with trusted others. This is why I am so passionate about working with you.
As a Couples Counselor and Relationship Coach
Whether it is feeling that you and your partner rehash the same argument over and over, that you have become distant and disconnected like ships passing in the night, or perhaps you are in a new season in your life that has you feeling lost or uncomfortable, we will work together to help guide you and your loved ones back to meaningful connection. In addition to helping you resolve relationship conflict, family conflict, my work helps you strengthen your bond by developing the key strengths for a successful relationship and improving your communication skills.
I am an attachment-based therapist, which means I incorporate models of therapy focused on the emotional bonds between people.
I have advanced training in evidence-based models of couples therapy such as Emotionally Focused Therapy (EFT) and Gottman Method Couples Therapy.
I have experience in helping couples restore their connection, parenting more effectively together, and helping families (both birth families and blended families) establish secure connections.
As an Individual Therapist or Life Coach
As your therapist or life coach you can expect me to center our work around what you need. I trust that you are the expert of your life and together we can guide you to lasting, meaningful change in your life and relationships. I will always be a collaborative partner who helps you value your intuition and life experiences, and whose role is to assist you in achieving your goals.
I am licensed as a marriage and family therapist in the state of Colorado, and can provide therapy to CO-based residents. I can also provide life coaching to individuals across the country and internationally. Learn more about the differences between therapy and coaching, and which approach is right for you.
Individuals may seek out therapy with me for many things, but I have particular interest and experience in helping you with things like grief, anxiety, and healing from a difficult breakup, divorce, or other relationship loss. I want you to know that healing is possible and I can guide you through the process. I'm also able to help clients navigate life transitions, life stressors, and develop skills through coaching.
Many of my clients come to counseling or coaching for support in improving their relationships. I can help you understand yourself and your patterns in order to improve your relationships with other people including your partner, your family and your friends.
Additionally, I have a passion for helping people recover their positive relationship with themselves. I can help you feel more empowered, increase your feelings of self-worth, improve your body image and gain compassion and self-acceptance.

When working with individuals, I have a holistic approach that helps you make positive changes in many areas of your life. I draw upon attachment theory with individual clients, as well as mindfulness skills, and may incorporate techniques from additional evidence-based models such as Cognitive-Behavioral Therapy.
I value creating a space free of discrimination and judgment and I'm LGBTQIA inclusive.
I have experience working with populations who have experienced marginalization throughout their life and offer income-based sliding scale rates. I believe that access to competent, inclusive care is a right, not a privilege.
Schedule your free consultation to speak with me about how we can work together to support your growth and healing. I look forward to meeting you!
Pronouns: she/her
Schedule With Brittany