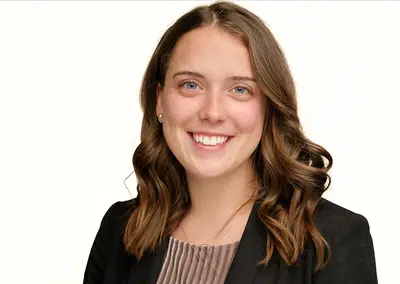 Georgi C.
M.S., LMFT
Nurturing Healthy Families & Happy Relationships
"Georgi saved me from a toxic relationship. I don't say this lightly when I say she nearly saved my life. She provided me strength, courage, dignity and validation to leave a toxic relationship. Georgi was working with us as a couple, yet very clearly cared about each of us as an individ...
- Individual Counseling Client
Therapist Overview
Hi! My name is Georgi. I am a couples, individual, and family therapist and a life coach. I am here to support you in creating meaningful and lasting changes in your relationship, your family, and yourself.
I understand that you carry unique experiences, goals, and values, and I am here to honor those while partnering with you on this journey of personal growth. My role is to provide a source of stability as you navigate emotions that drive your experience.
As your therapist or coach, I strive to be genuine, empathetic, and collaborative to create a safe and supportive space to find meaning in your struggles, realize your self-worth, and cultivate healthy connections with the most important people in your life.
I'm able to provide therapy and counseling services to clients located in Arkansas and the UK, and coaching services to clients residing anywhere.
Marriage Counseling & Couples Therapy
I work with couples experiencing conflict, infidelity, work-related stress, parenting stress, as well as those looking to improve their communication, or their sex life. I also provide discernment counseling for couples who aren't sure what they want next, providing a judgment-free space to process what is best for their relationship. I am passionate about helping disconnected, disappointed, and dissatisfied couples reconnect and rebuild their relationship.
Whether it seems like the only interaction with your partner is conflict, or you rarely interact at all, we will work together to create a more positive and meaningful connection. I understand that when couples experience distress, it feels overwhelming and sometimes hopeless. My passion is to bring hope back to your relationship by creating a space of safety and compassion, helping you both feel more secure in your relationship.
Operating primarily from a research-based therapy model called Emotionally Focused Therapy, I aspire to give couples an opportunity to process personal experiences and construct feelings of trust and connectedness between one another. We will work to have new, positive experiences in session and build from these experiences out of session so that your relationship continues to take steps forward.
I believe in gently challenging you towards your full potential while collaborating with you throughout the counseling process to receive exactly what you need.
Relationship Coaching
If you are searching for growth in your relationship, and neither one of you are experiencing symptoms of a mental health disorder, relationship coaching can be a great option.
As your relationship coach, I will focus on helping you build vital relationship skills to improve the quality of your relationship. We can work on communication challenges, creating greater balance in your relationship roles, managing finances as a team, learning how to have healthy conflict, navigating life transitions together, and more. 
Learn more about the differences between relationship coaching and couples therapy.
Family Therapy
Family life is affected by personal and relationship distress. Similarly, when things aren't working within your family, it can also lead to even more distress in other areas of your life – creating a vicious cycle. I have helped numerous families and children resolve issues related to attachment bonding, discipline, academics, divorce, blended family adjustment, and some childhood trauma and family therapy. Through this experience, I realize that creating a positive home life is a team effort! I love to equip families with different parenting resources and new ways to work together to build stronger connections, such as gentle parenting techniques.
Through various research-based activities and discussions, my goal is to help each family member feel valued and supported as we work together to form a more cohesive environment in your home. I will help you establish trust, feel more confident as a parent, and discover your family's strengths so that you are satisfied personally, as a couple, and ultimately as a family.
Parent Coaching
Parenting can present unique challenges for you, and for your relationship. If you'd like to gain some effective parenting skills that help you nurture your children's development while strengthening your relationship with your partner, I can help. 
As your parent coach, I can help you practice evidence-based parenting techniques that will build trust and connection between you and your kids, while also addressing challenging behaviors. Parent coaching can help you and your partner parent as a team, and support you in developing a positive co-parenting relationship with a former partner. This work allows you to give your children what they need to grow into happy, healthy adults.
Individual Therapy
I believe that every person deserves to feel worthy of love and life. In therapy, I have worked with individuals experiencing anxiety, depression, family-of-origin distress, grief, emotion regulation, disabilities, and adjustment to various life transitions, and I have learned that having a positive relationship with yourself and others is essential. My hope is that you feel empowered and supported through your experience in cultivating more positive relationships.
When treating individuals, I primarily use attachment-based therapy and mindfulness skills to establish meaningful connections, help you discover your self-worth, and build coping skills to manage stress. We will collaborate to develop a treatment plan that best fits your personal goals and values. I highly value your input and believe you have many strengths we can use in our work together.
Life Coaching
If you're interested in personal growth and setting and achieving goals, I can help you as your life coach. I believe in creating meaningful and measurable change by collaborating with you to find the approach that works best. I use resources and activities drawn from empirically-based theories to help you create results quickly.
Together, we can improve your relationships, communication skills, increase your self-awareness and feelings of self-worth, develop coping techniques to manage stress, improve your emotional regulation skills, or simply create a plan to make positive changes in your life. I'll be there to guide and motivate you every step of the way as you work toward your goals. 
Learn more about the differences between therapy and coaching and which approach is right for you.
Dating Coaching
If we work together in dating coaching, I can help you develop the skills you need to find a good life partner and build a healthy, satisfying relationship. We'll spend time on the practical skills for successful online dating, like creating an appealing profile and sorting through matches to find a partner with potential. We'll also spend time exploring your relationship patterns and any obstacles that may be getting your way, and clarifying what you want and need in a partner.
About Me
I received my Bachelor of Science in Psychology at Oklahoma State University, my Master of Science in Marriage and Family Therapy at East Carolina University, and additional training in Emotionally Focused Therapy. I'm a Licensed Marriage and Family Therapist. My husband, son, and I live in Scotland. Previously we lived in Northwest Arkansas. I love exploring the outdoors, traveling, reading historical fiction, playing board games, baking, and spending time with my family and friends.
Ultimately, whether you're looking for growth and happiness in your relationship, your family, or yourself, I believe hope can be restored to anyone willing to trust the therapy/coaching process. Seeking help and choosing a therapist or coach can feel disorienting. Whatever is bringing you here, I believe there is hope for change and a brighter future, and it would be my honor to be a part of your healing process today.
Schedule with Georgi