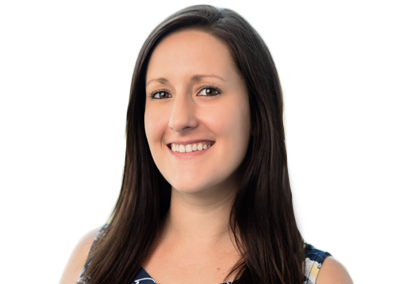 Jenna P.
M.A., LPC, LMFT
Insightful, Welcoming & Productive
"We absolutely loved working with Jenna. We both were emotional when closing out, never thought we could get closer and stronger in our relationship, yet we have grown leaps and bounds."
- Couples Therapy Client
Therapist Overview
Hello there, I'm Jenna. In my work as a marriage counselor, couples therapist, Colorado therapist, and a life coach, I am committed to helping you figure out what's holding you back from creating the life you want. I assist my individual and couples clients in achieving their most important goals and deepening their understanding of themselves and their relationships. I have a lighthearted, friendly, accepting approach to personal growth work that makes it safe to go deeper and get to the heart of the issue. My role is to be a helpful guide as you explore out what's impacting you, and gain tools to try different approaches to create a different outcome. 
My experience includes working with couples, families, and individuals. I am most satisfied when I can support my clients in creating positive, long-lasting changes in their lives.
Therapy and Life Coaching
With my individual life coaching clients, I use practical, skill-based, and experiential techniques to help you achieve the solutions and improvements you want to see. If there's a goal you want to achieve but you're having trouble achieving it, coaching can be very helpful to explore how you can create continual positive changes to get create the life you want.
As an individual therapist, I have experience in helping therapy clients resolve anxiety, depression, sexual issues, relationship problems, break-ups, career issues, lack of motivation, trauma, stress management, and much more. Whether it's gaining new helpful skills to better your life, or talking through an issue you've been experiencing to gain more clarity or figure out your next steps, I can help you feel supported and confident as you work through it. By utilizing evidence-based techniques such as emotional regulation, distress tolerance, mindfulness, and interpersonal effectiveness through Dialectical Behavioral Therapy (DBT) and Cognitive Behavioral Therapy (CBT), I am able to help you work on real-life, everyday skills to reduce stress and accomplish your objectives. 
I am a Licensed Professional Counselor and a Marriage and Family Therapist Candidate in the state of Colorado. I can provide therapy services to clients located in Colorado and coaching services to clients located anywhere.
Learn more about the differences between therapy and coaching, and which approach is right for you.
Couples Counseling & Relationship Coaching
If you're seeking couples counseling or relationship coaching, I can help you break the cycle of negative patterns that build up over time and replace them with positive, supportive experiences where you and your partner can truly rely on one another. 
I can help you improve communication, open up to each other, restore trust and heal from infidelity, repair emotional and sexual intimacy, and develop shared goals and priorities. 
I believe that when couples face issues in their relationships, it's often because they do not feel heard or understood by their partner. I can help you learn not only how to talk to your partner in a way that promotes being heard, but also how to listen in a way that builds trust and understanding. All relationships are built on respect, acceptance and understanding, but sometimes it can be hard to be consistent with those attributes when we feel hurt. I can help explore how to be an empathetic and respectful partner, even during times of stress and disconnection.
I like to give my couples as many tools and skills as possible, while also processing the difficult emotions and painful experiences that get in the way of true connection. 
I use evidence-based approaches to marriage counseling and couples therapy such as Emotionally Focused Couples Therapy and The Gottman Method, to guide couples towards resolutions and increased awareness. 
Premarital Counseling and Coaching
If you're looking to better understand your relationship and build skills that will support you in having a lifetime of love, before you get married, Premarital Counseling or Coaching is also a service I offer. By exploring the important aspects of marriage together such as finances, in-laws, parenting, intimacy, conflict resolution, love languages, and more I can help you to feel prepared as you embark on this new chapter of life together. Also, in premarital counseling/coaching we will discuss the most common "pitfalls" couples can fall into and what research shows are helpful tools to navigate if/when stress or disconnection happens in the relationship.
Dating Coaching
Navigating the complexities of the dating world can be extremely difficult and stressful at times. It can be helpful to have a therapist or coach to talk through the dating process and get clarity on what works and what doesn't. 
I help clients to explore and better understand what it is that they want from a relationship, what they have to offer a potential partner and how they might go about finding someone to connect with. By focusing on strengths, interests and values I can help you to create space for partners that match you and lessen the time you spend with people who don't. Though the dating world can be rough you don't have to go at it alone!
About Me
I received my Master's Degree from the University of Colorado Denver with specialized training and experience in couples counseling, marriage counseling, and family therapy as well as individual therapy and life coaching.
Feedback that I have received from past clients was that I am genuine, caring, funny, and passionate about helping people. I would love to be a supportive guide in your efforts toward self-discovery, increased connection, and improved management of difficult experiences. I would be honored to be part of your journey!
Jenna works with clients online only.
Schedule with Jenna