Silas Hendrich, M.S., MFTC
Empowering Change For Individuals and Couples
Broomfield, CO Marriage Counseling • Broomfield, CO Therapist • Broomfield, CO Life Coach • Broomfield Premarital Counseling • Denver Blended Family Therapist • Online Marriage Counselor • Online Therapist • Online Life Coach • Online Premarital Counseling • Breakup Therapy / Divorce Recovery
Hi, I'm Silas. I am a couples counselor, life coach, and therapist who specializes in helping you understand yourself so that you can create positive changes in your life and in your relationships. Past clients have told me that I have a down-to-earth, authentic style that creates a welcoming, safe, and collaborative environment. I often have clients tell me that they feel understood and supported by me, and that it feels easy to talk to me about important things.  If we work together, I can help you get clear about yourself and your feelings, which is the starting point for creating meaningful change.
Although I'm trained as a marriage counselor and a therapist, I have the heart of a coach. I believe that you are a capable, strong and resourceful person — even if you don't always feel like it. No matter where you're starting from, I'm here to help you achieve your most important goals for yourself, or for your relationship, by helping you stay motivated and by creating a manageable, step-by-step path forward. I'll be by your side as you learn new things, overcome old obstacles, and create lasting change in the way you think, feel, and behave day-to-day. 
Couples Therapy – Marriage Counseling – Premarital Counseling – Relationship Coaching
I specialize in couples therapy, marriage counseling, premarital counseling and relationship coaching. I am a Marriage and Family Therapist Candidate in Colorado.  I have a Masters degree in Marriage and Family Therapy from Colorado State University, and I have had training in the Gottman Method of marriage counseling and couples therapy (Levels 1 and 2). The Gottman Method is an evidence-based form of marriage counseling and couples therapy that has been shown by research to help couples create real and lasting positive change in their relationship.
I have experience in helping individuals, couples, and families overcome a variety of relational issues including divorce/separation, breakup recovery, affair recovery, relational conflict, parenting issues, sexuality (GLBTQ sensitive), communication, pre-marital counseling, self-esteem, grief and loss, and more.
I can help you increase emotional safety, rebuild trust, and develop open communication.  I know that relationships are ever-changing, complex things that influence so many aspects of our day-to-day lives and day-to-day health.  My goal as a couples therapist is to not simply slap a band-aid on a relational problem but to provide you and your partner with real experiences and real skills that help your relationship for many years after you leave my office.  
Therefore, my style with couples is direct and experiential. I use techniques from evidence-based couples therapy practices including the Gottman Method, Emotionally Focused Couples Therapy and Narrative Therapy in order to help you improve your communication,  understand each other more deeply, and strengthen your connection. 
Through our work together, you and your partner can identify what's most important to both of you and then learn how to create the changes that you both wish to see in your relationship. 
I'm available to meet with you in person for Broomfield marriage counseling, couples therapy in Broomfield, premarital counseling in Denver, or relationship coaching online.
Life Coaching Services in Broomfield, CO and Online
If you are feeling at a loss or dissatisfied with your social connections, health, financial wellbeing, or — more broadly — your personal and professional goals, I can help you. Additionally, if you're dealing with a challenging life transition such as a breakup or divorce, or if you need to get clarity and confidence to create a new chapter in your life, I can assist. As a life coach, I can work with you to identify potential areas of strength and growth so that you can maximize your potential and feel like you have become the best possible version of yourself. 
To facilitate this, I utilize a systemic, solution-focused approach that highlights your inherent strengths while also compassionately challenging you to develop in your self-identified areas for growth.  I have a background in Behavioral Health Coaching, and experience that helps you obtain new insight, develop new skills, and overcome old habits. Together we can work to increase your overall life satisfaction and empower you to achieve a growth mindset that can positively impact every aspect of your life and your relationships. 
I'm available for life coaching in Broomfield, and I can also serve you as an online life coach if you're outside of Colorado.
Individual Therapy in Broomfield, CO | Colorado Therapy Online
I am licensed to provide therapy to residents of Colorado, either in-person at our offices in Broomfield, or through online video (if you are a resident of Colorado). As a therapist, I can work with you individually on any number of issues to assist you in becoming the best version of yourself.  I have found that regardless of what issues you may be facing, be it internal issues (such as depression, anxiety, or anger) or external issues (loss, or difficult life experiences), the best outcomes happen when you are in charge of your growth process. Working together we will identify who you are, what you need, and how you can create that.
I firmly believe that there is a reason for everything we do.  Past experiences heavily impact the ways we navigate our world and relationships.  In my experience, real change in therapy emerges from a thorough understanding of how past experiences have impacted us.  From understanding comes change, if you couple insight with action. I can help you better understand yourself and then work with you to develop manageable, realistic, and specific goals designed to create the change that you wish to see in yourself.  To assist you in this pursuit I approach therapy through a narrative and psychodynamic lens. 
I can meet with you for therapy in Broomfield and I am also a Denver Therapist. If you are a resident of Colorado I am happy to meet with you for therapy online as well.
If you think that we might be a good fit to work together, I welcome the opportunity to meet with you. I'd like to learn more about your hopes and goals for yourself and your relationship, and discuss ways that I can help you attain them. I invite you to schedule a consultation meeting with me. Or, if you're ready to get to work, schedule a solution session with me and we'll get right to work. — Silas
If communication isn't your husband's strong suit, Silas Hendrich is sharing why that may be and he is providing tips for understanding and getting the conversation started!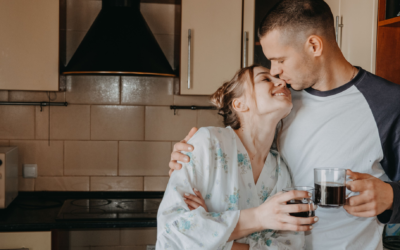 Is your relationship experiencing a "new kind" of stress while you're both stuck at home and navigating new boundaries around space, support, and relationship maintenance? Online Marriage Therapist and Relationship Expert, Silas Hendrich, M.S., MFTC shares 5 Easy Ways to Protect Your Relationship in Times of Stress on the Love, Happiness and Success blog now!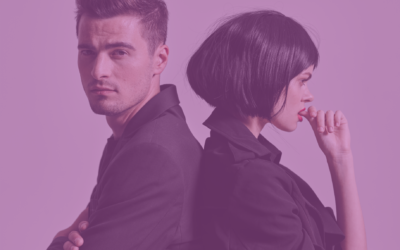 Couples Communication and Coronavirus: Expert marriage counselor Silas Hendrich shares his insight into how stress impacts relationships, and the communication strategies that will help you stay emotionally connected and get through hard times together. New podcast!